Giant Condor Stops To 'Thank' Rescuers Before Returning To Wild
"He seems to revere freedom" ❤️
It has been a few years since rescuers said goodbye to Sayani, an Andean condor — but they will never forget him or the moment he became free again.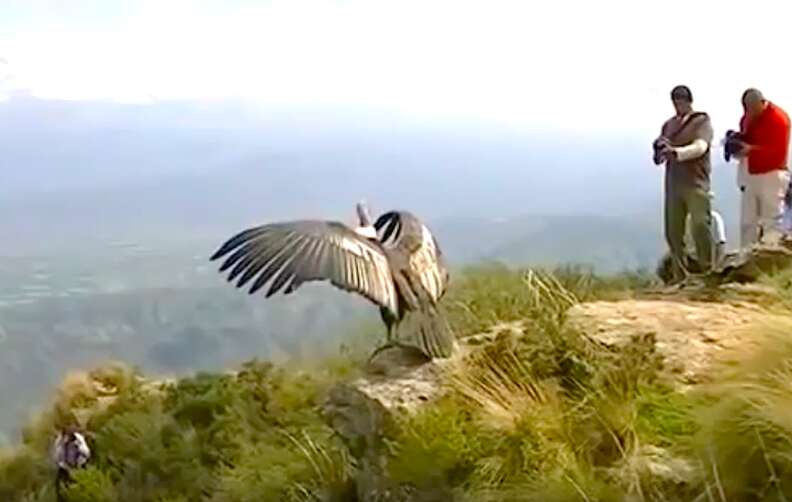 With the help of local police and officials, Sayani was sent to the Buenos Aires Zoo for treatment for over a year. And finally, 16 months after being found, the bird became strong enough to be wild again.
On March 28, 2014, Sayani's rescuers gathered on the top of a mountain in Catamarca with Sayani, ready to set him free.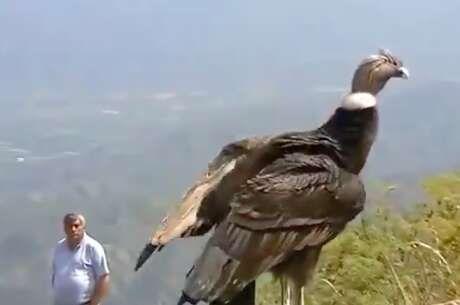 The video — which was recently shared on Silvana Andrade's Facebook page (Andrade is the founder of ANDA, an animal welfare organization in the region) — shows Sayani standing on a rock with a spectacular view below him. He stretches his magnificent wings out, as though taking a moment to fully experience his surroundings.
People who helped save Sayani are gathered around him, too, filming the bird's first taste of freedom since his life was nearly lost over a year before.
"The most beautiful and impressive [thing] is that he stops for a moment and calmly observes the immensity that belongs to him," Andrade wrote. "He seems to revere freedom."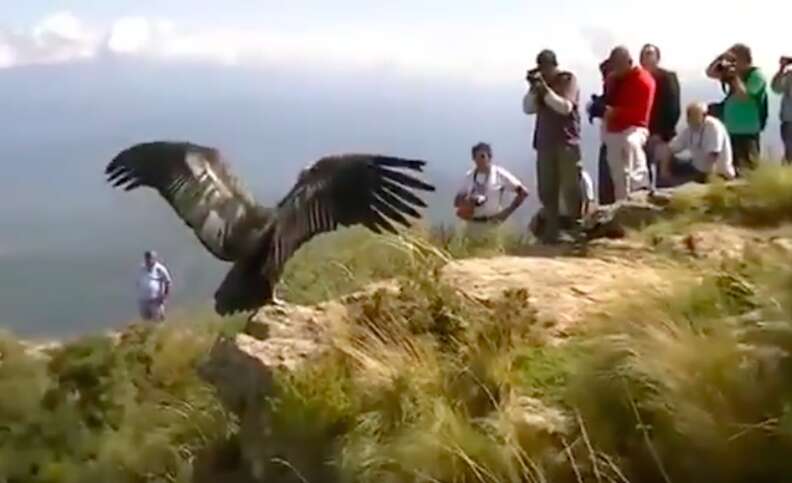 Then Sayani does something a little unexpected. He folds up his wings for a moment and looks back at the people gathered there with him.
"After a brief time of reflection and before taking flight, the majestic condor turns to the team that took care of him and the reporters as if to thank for the care, for having saved him," Andrade wrote.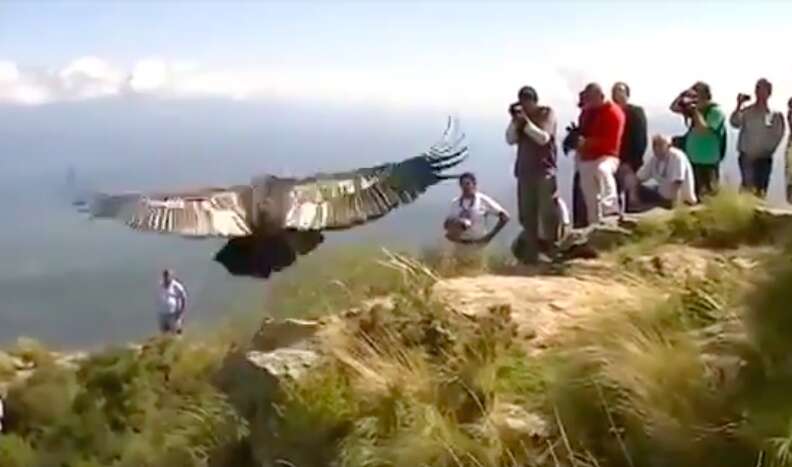 Finally, Sayani takes off, dipping down the mountainside then soaring up before disappearing from sight. And his rescuers break out into cheers.