Gang Of Adorable Raccoons Crashes Couple's Wedding Photo Shoot
"We decided it must be a good omen"  ️️❤️
It was bound to be a memorable day no matter what.
But then a group of adorable passersby dropped in and made it even more so.
Earlier this month, engaged couple Sarah and Zach met with photographer Kathryn White for a wedding photo shoot in San Francisco's Golden Gate Park.
The sprawling, wooded setting added a perfect touch of nature to the backdrop. However, much to their surprise, nature would soon come front and center.
Smack-dab in the middle of the shoot, a gang of raccoons emerged from the brush — unexpectedly stealing the scene White was there to capture.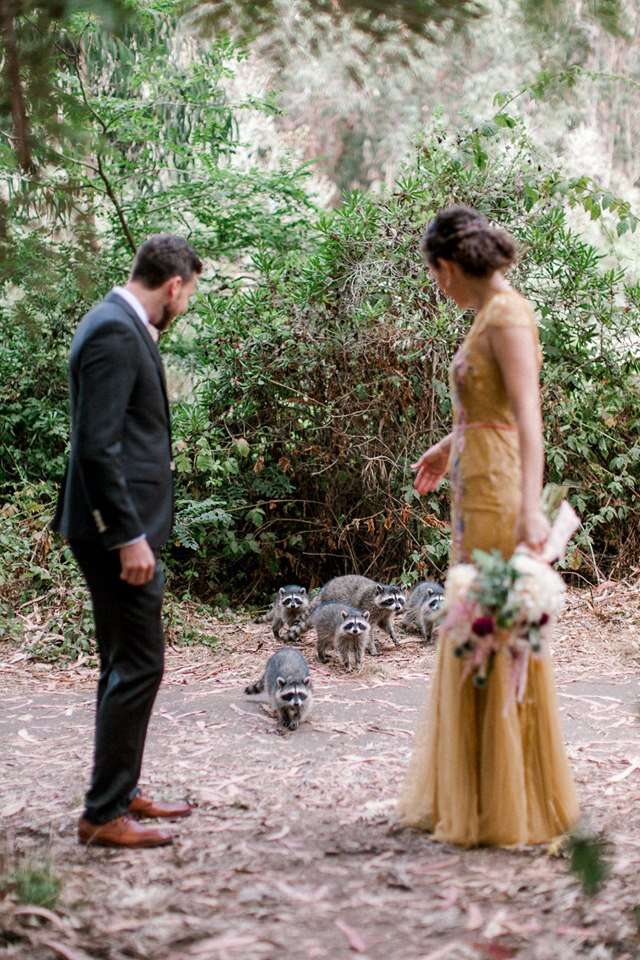 "We moved off the trail, but they continued to curiously approach us," White told The Dodo. "They were just so adorable and sweet!"
After giving the photographer a few moments to snap some photos with them and the happy couple, the raccoons simply continued on their way.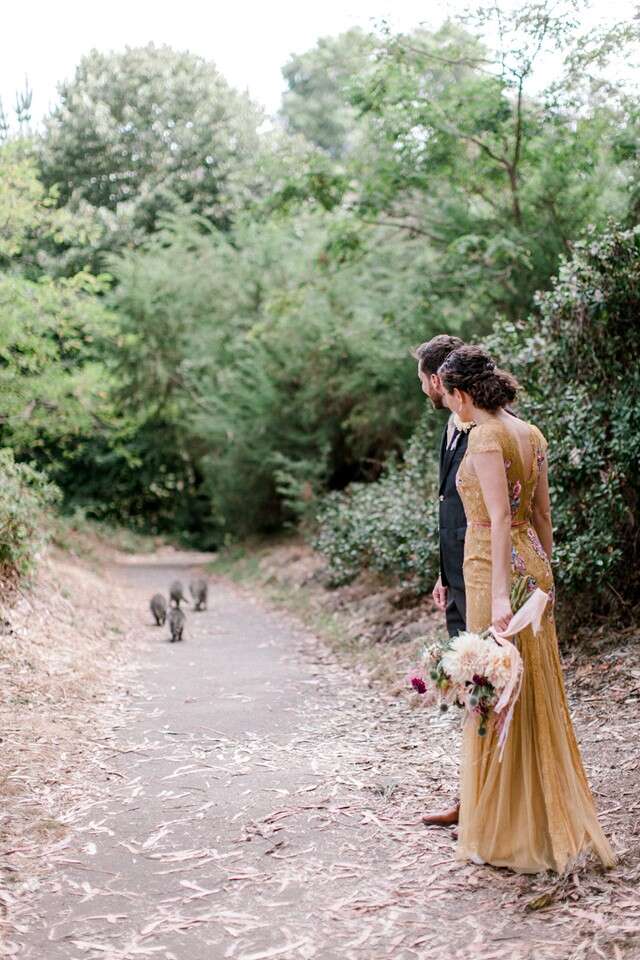 Sarah and Zach had been upstaged — but they didn't seem to mind.
"We just laughed in amazement that it actually just happened," White said.
In the end, the surprise encounter with a group of charming woodland creatures added a fairy tale-like feel to those snapshots of the couple's love — hinting that a "happily ever after" really does await them.
"We decided it must be a good omen," White said.