Raccoon Caught Red-Handed After Vending Machine Heist Goes Wrong
Things didn't quite go according to plan 😂
It seemed like such a foolproof heist.
Rather than, say, go dumpster diving in hopes of finding leftover treats, this enterprising raccoon evidently decided to go straight to the source.
But as you can see, things didn't exactly go according to plan.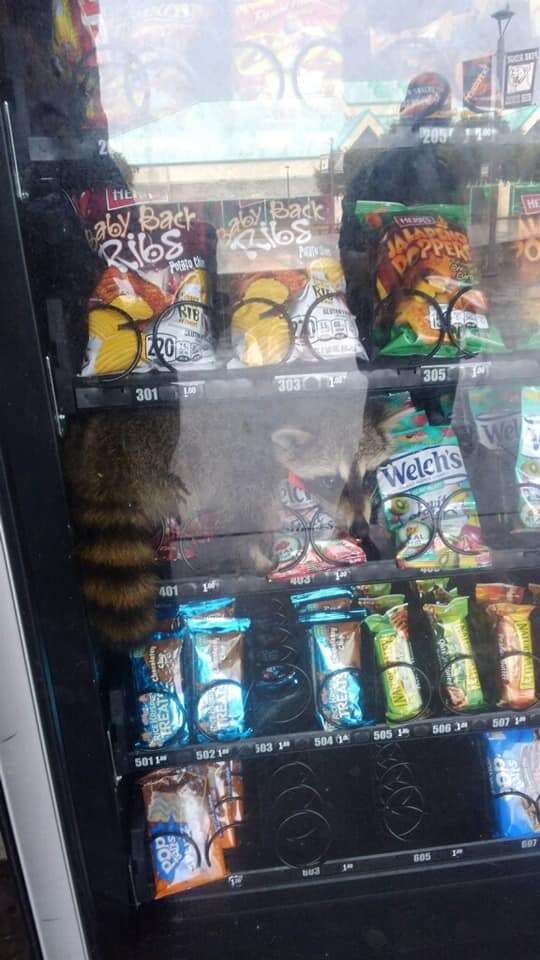 The Volusia County Sheriff's Office in Florida was alerted to the masked bandit after he'd gained entrance to a vending machine at a local high school.
Turns out, however, the swinging flap through which the raccoon entered didn't provide such an easy escape. In other words, he was trapped — allowing authorities to catch him red-handed.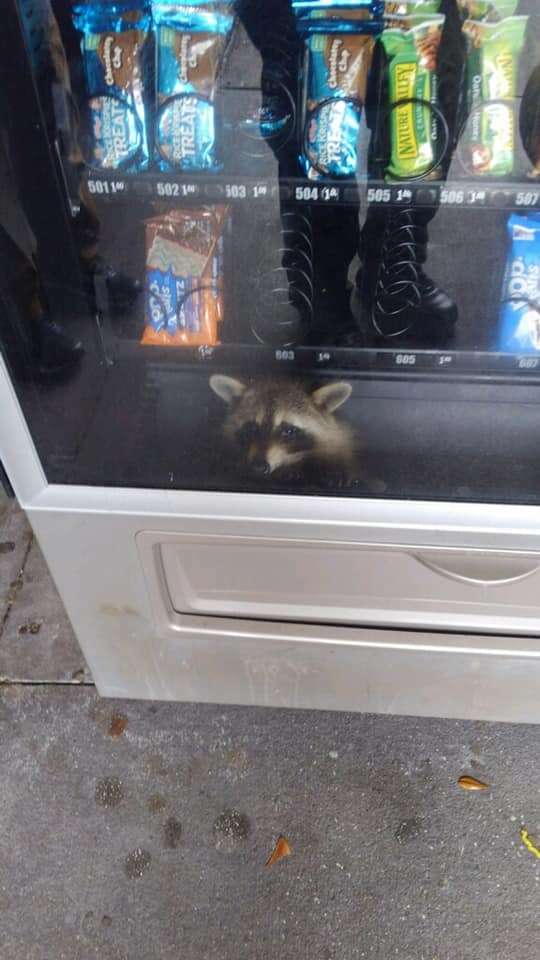 Fortunately for the raccoon, deputies decided to let him off with a warning, escorting him back outside with care.
"What they did was put the vending machine on a dolly and wheel it to the back of the school," Andrew Gant, spokesman for the sheriff's office, told The Dodo. "Then they opened the door and the raccoon ran to freedom on his own. They didn't want to freak him out."
Here's that moment on video:
It's unclear how many snacks he may have consumed before the little guy's plans went awry, but this little crime has actually made his kind all the more endearing to authorities.
"I love raccoons," Gant said.