People Want To Ruin These Bears' Homes To Build A Mine
Find out how you can protect these families 💪❤️️
Drew Hamilton has been obsessed with wild bears for most of his life.
"I have always had a connection with bears," Hamilton told The Dodo, "even from a young age."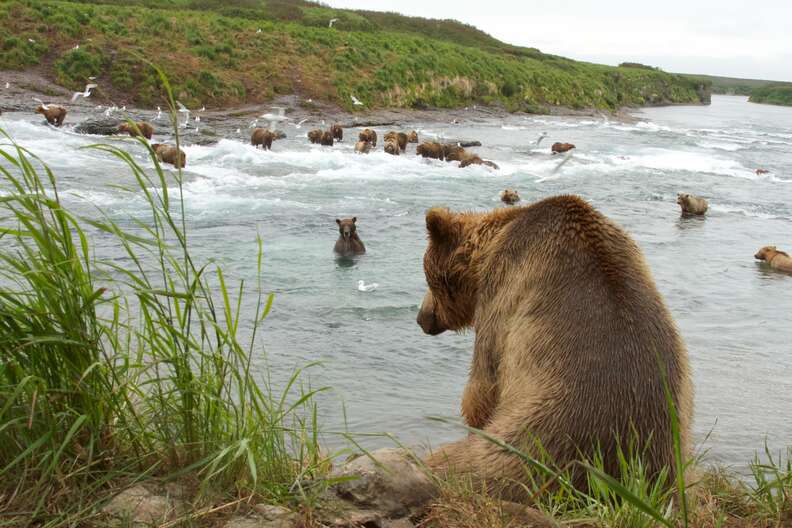 For the past 20 years, Hamilton, who is also president of Friends of McNeil River, has been helping people share his passion, leading tours to see bears in the wild expanses of beautiful Alaska.
The grizzly bear families Hamilton and his lucky tour groups glimpse from a safe distance are the largest congregation of the animals on the planet, he says. This is just one of the reasons the McNeil River State Game Sanctuary and Refuge is so special — it's their home.
"There are so many problems with this plan," Hamilton said. "There are going to be conflicts with bears. In those conflicts bears ALWAYS lose. Bears will be shot, hazed, hit by huge mining trucks heading down their industrial road in the middle of bear habitat. The road will fragment the habitat and travel corridors the bears use to get between the areas they utilize over the course of the summer."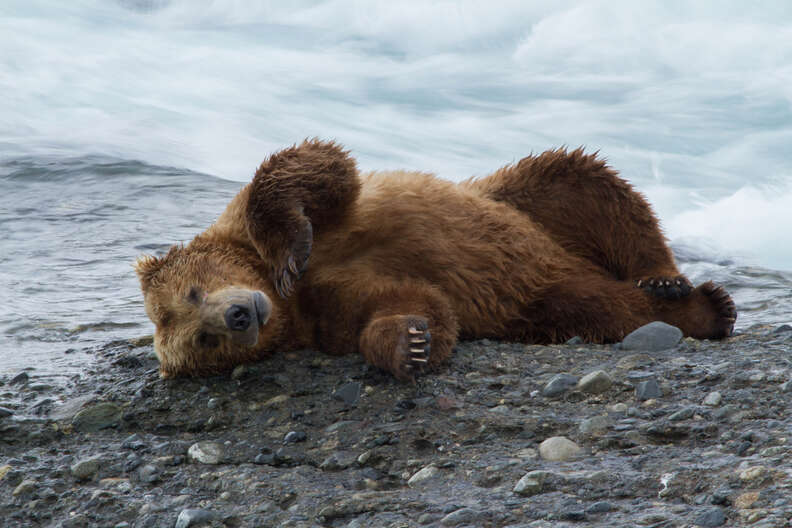 In the past year and a half the project has been fast-tracked, where before the project had been shut down before it even started because of potential violations of the Clean Water Act.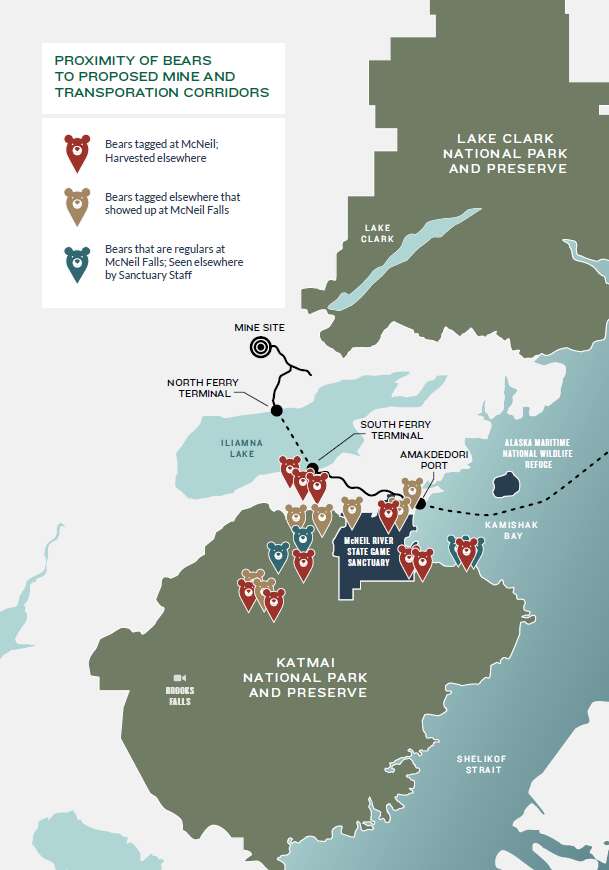 "The 1.4-billion ton Pebble Mine, the largest proposed gold and copper mine in the world, would drive a stake in the heart of Bristol Bay, Alaska, one of the wildest places I've ever visited," Paul Nicklen, cofounder of SeaLegacy, wrote in a statement. "It's a place where untamed wilderness thrives."
Not only would wilderness be irreversibly impacted — the way of life for people in the region would also be drastically altered.
"In Alaska there is a whole industry that has sprung up around taking people to see bears," Hamilton said. "A recent study found that the bear viewing industry in Southcentral Alaska contributes $34.5 million to the local economy and supports 490 jobs."
Where there's a threat to these beloved animals, though, there are many people willing to fight to protect them. Hamilton has helped spread the word about a campaign to prevent the project from even starting, raising awareness via Instagram, where he also shares his photography of the grizzly families and the other wild animals who could lose their homes if the mine comes to Bristol Bay.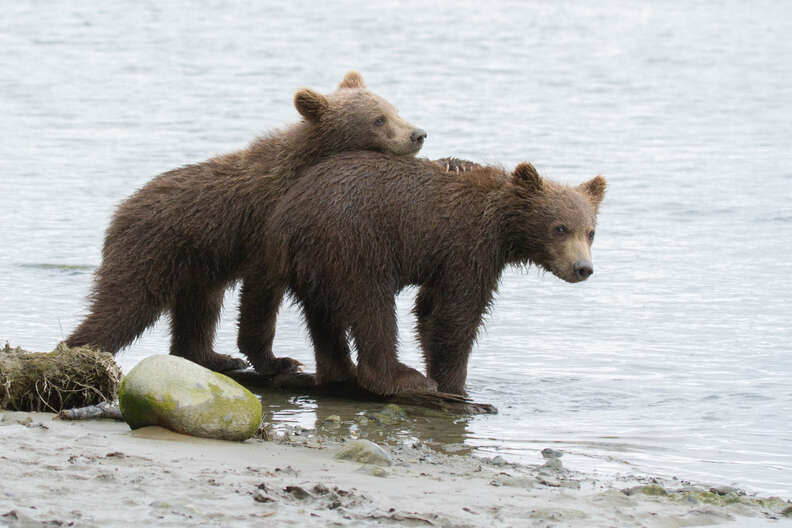 "Now that they are threatened I will do whatever it takes to protect them," Hamilton said.