Woman Finally Spots The 'Stray Cat' She's Been Feeding — And He's A Possum
She doesn't care what he looks like ❤️️
Last week, Michelle Slater's family saw a stray cat wandering around their driveway, but before she could run out to meet the furry visitor he ran away. Determined to lure him back, she put some food out for him and hoped for the best.
When Slater noticed the wet food had been eaten, she was super excited. She continued to put food out for the mystery cat, and even made him a nice little setup out on the porch.
"The temps dropped on April 6th so I set out the [cat] house and blanket with a garden rock for a personal touch," Slater told The Dodo.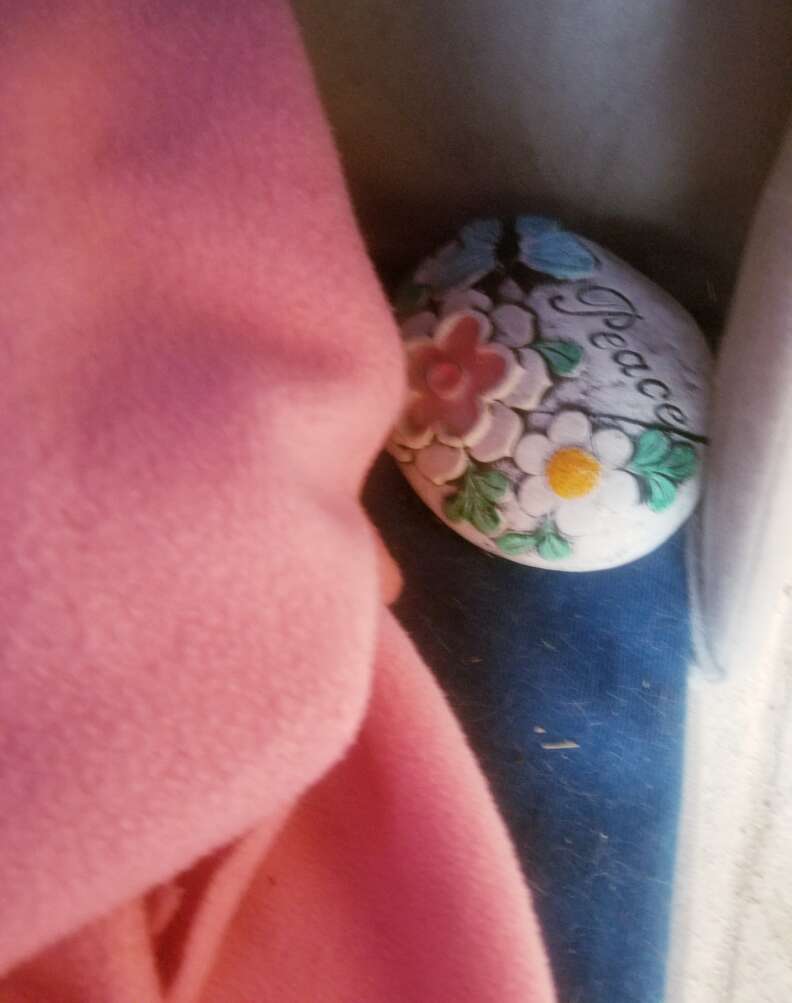 The food continued to be eaten and Slater noticed the blanket had been moved around, so she knew the cat was stopping by. Since she could never catch a glimpse of the tricky cat, she took to calling him Loki, and hoped that eventually she'd finally get to meet her mysterious visitor.
One night, Slater decided to peek out onto the porch again to see if she could finally meet her cat friend …
… and was shocked to discover that Loki wasn't a cat at all. He was a possum.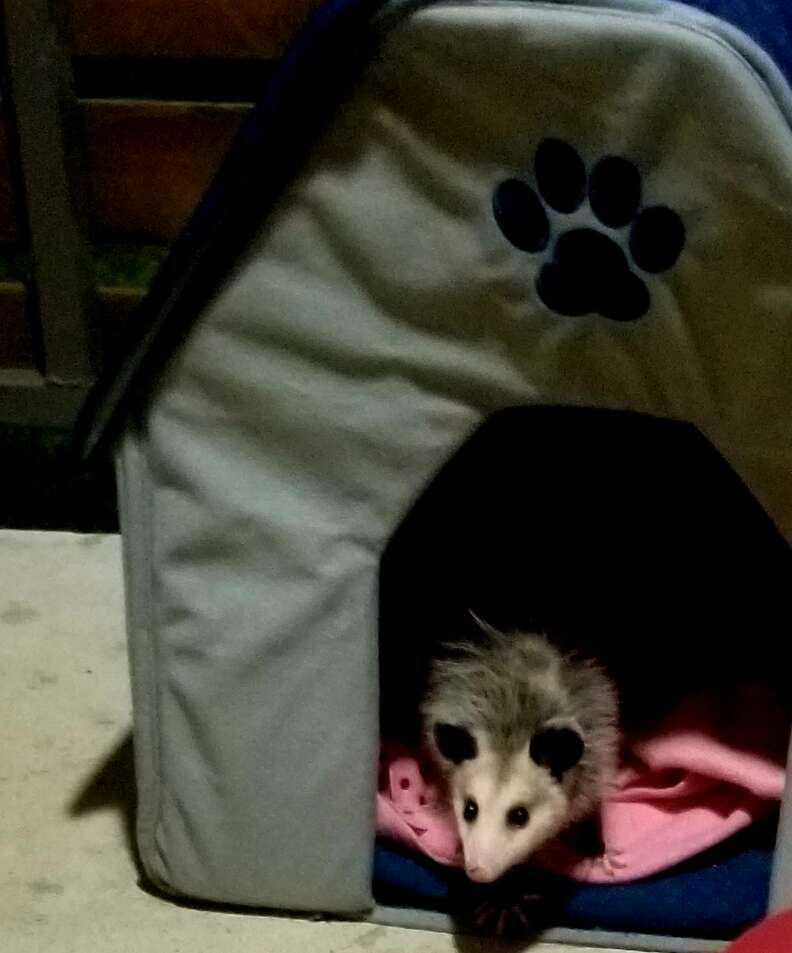 Apparently, the driveway cat never came back, but when Loki the possum noticed there was suddenly food and a comfy bed that no one else was taking advantage of, he decided to make himself at home. He wasn't at all who Slater had been expecting, but she was happy to meet him anyway — and is continuing to feed him every night, as usual.
"I feed him every day and fill his water up," Slater said. "It's always gone the next morning, but I haven't gotten to see him again yet. He is still my phantom 'kitty.'"