Police Confiscate Strange 'Cargo' Just In Time To Save 10 Lives
"Our biggest otter rescue ever!"
Police found something strange crammed into a few plastic crates in north Vietnam — and ended up saving lives.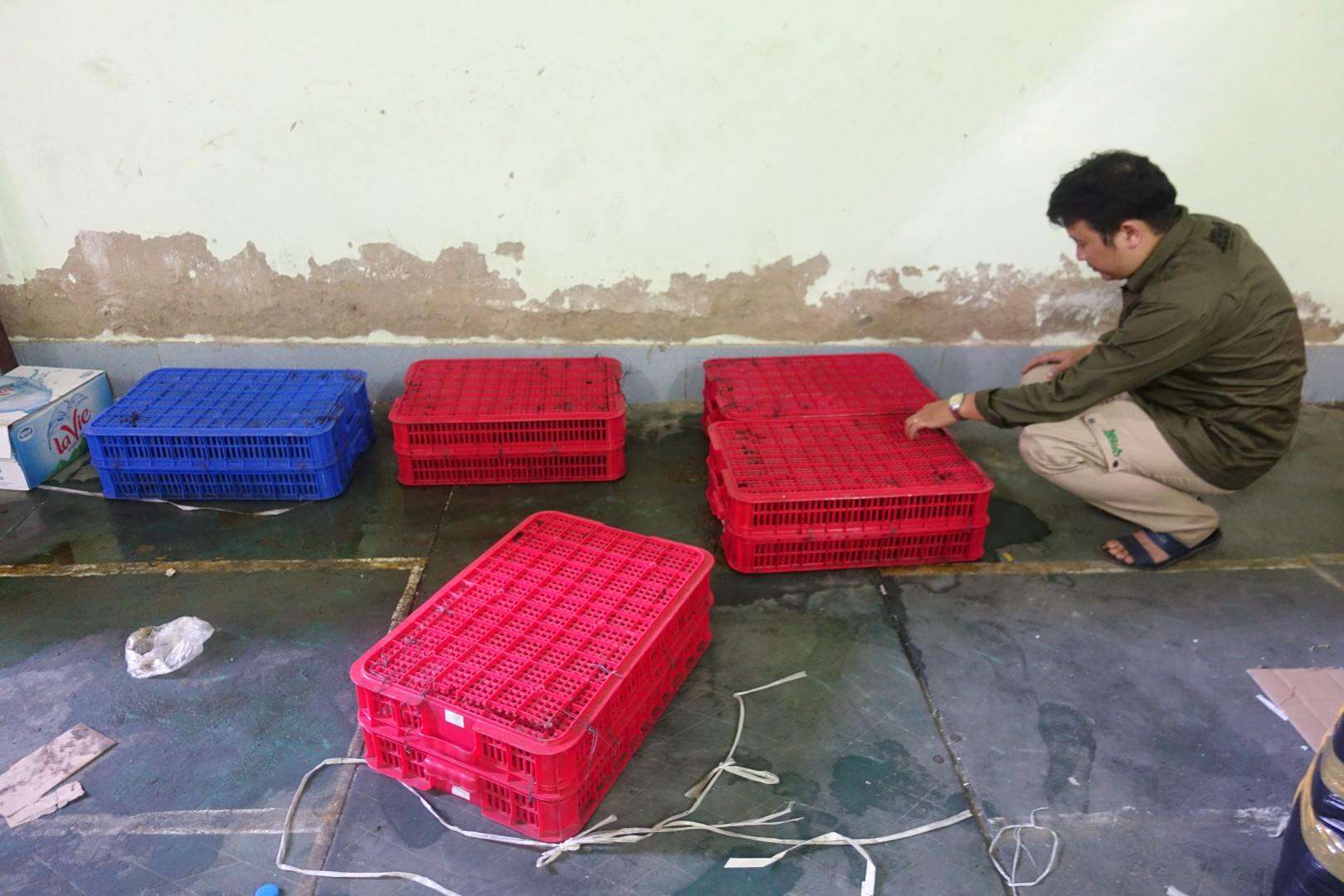 The police department of Nam Dinh City managed to track a suspicious shipment and confiscate what was inside: 10 Asian small-clawed otters who were probably never going to see their natural habitat again if police hadn't stepped in.
The otters were being sold into the illegal wildlife trade.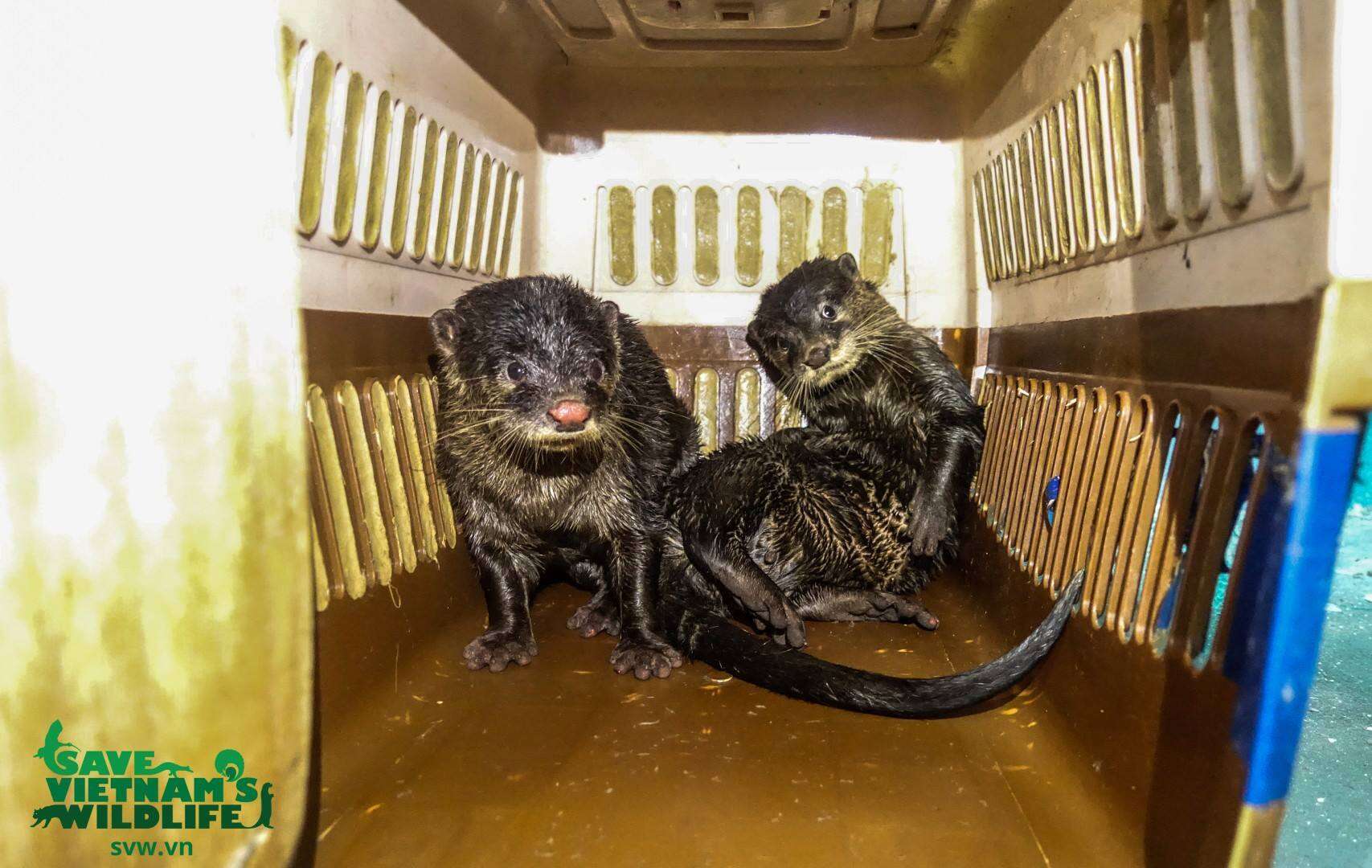 The people at SVW are obviously happy they will be able to help these animals on their road toward recovery. "Our biggest otter rescue ever!" SVW announced on Facebook. "Never have we been taking care of so many otters in our quarantine enclosures."
The organization will be trying to fund an expansion of the otter area so the animals can have ample room as they are rehabilitating.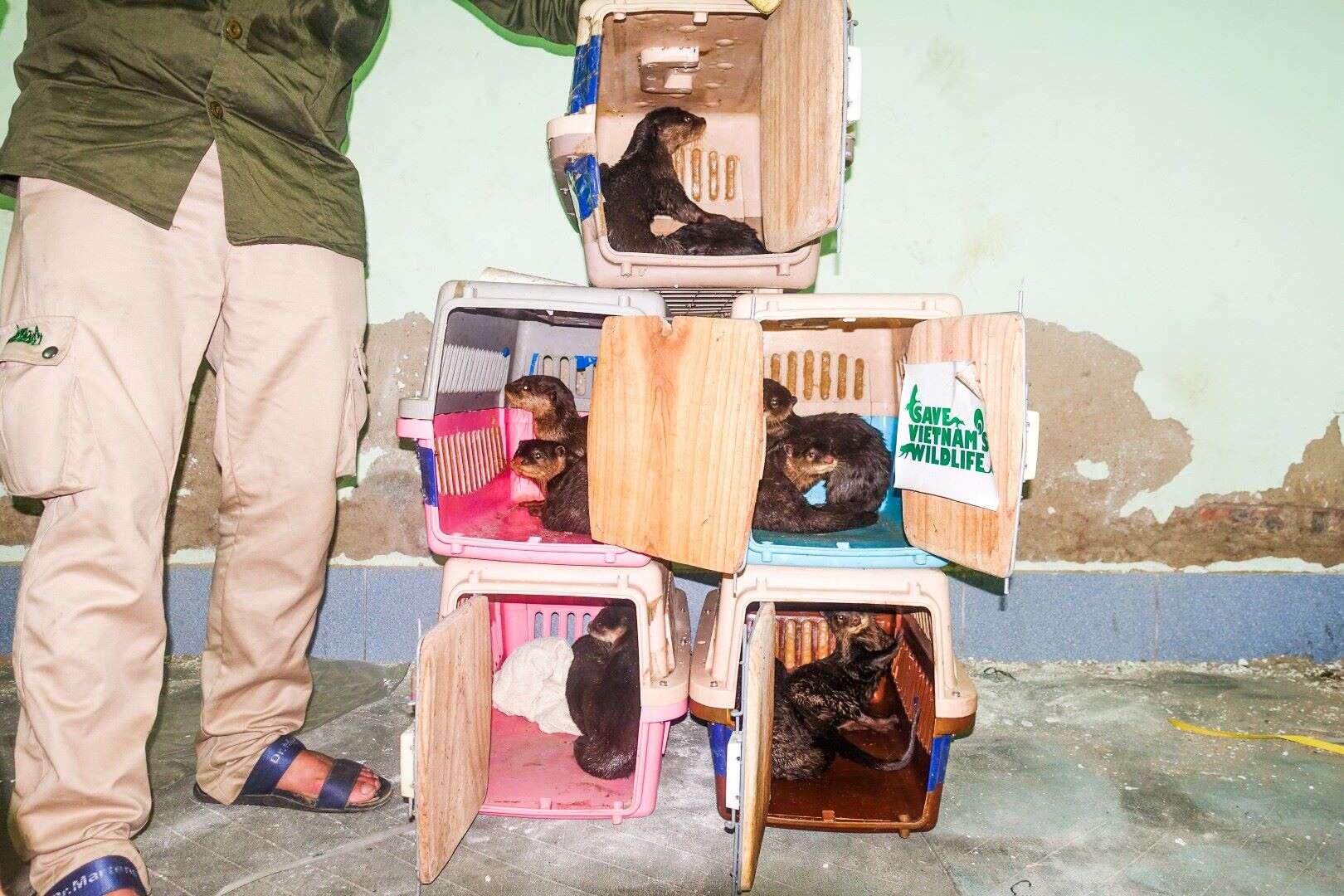 "The otters are doing well now," Mai Tran, spokesperson for SVW, told The Dodo.
The rescue center needs to make sure the otters are strong enough and still have the instincts required to survive in the wild. It's unknown exactly how long they were being held captive.
"Hopefully we can release them back to the wild in the future," Tran said.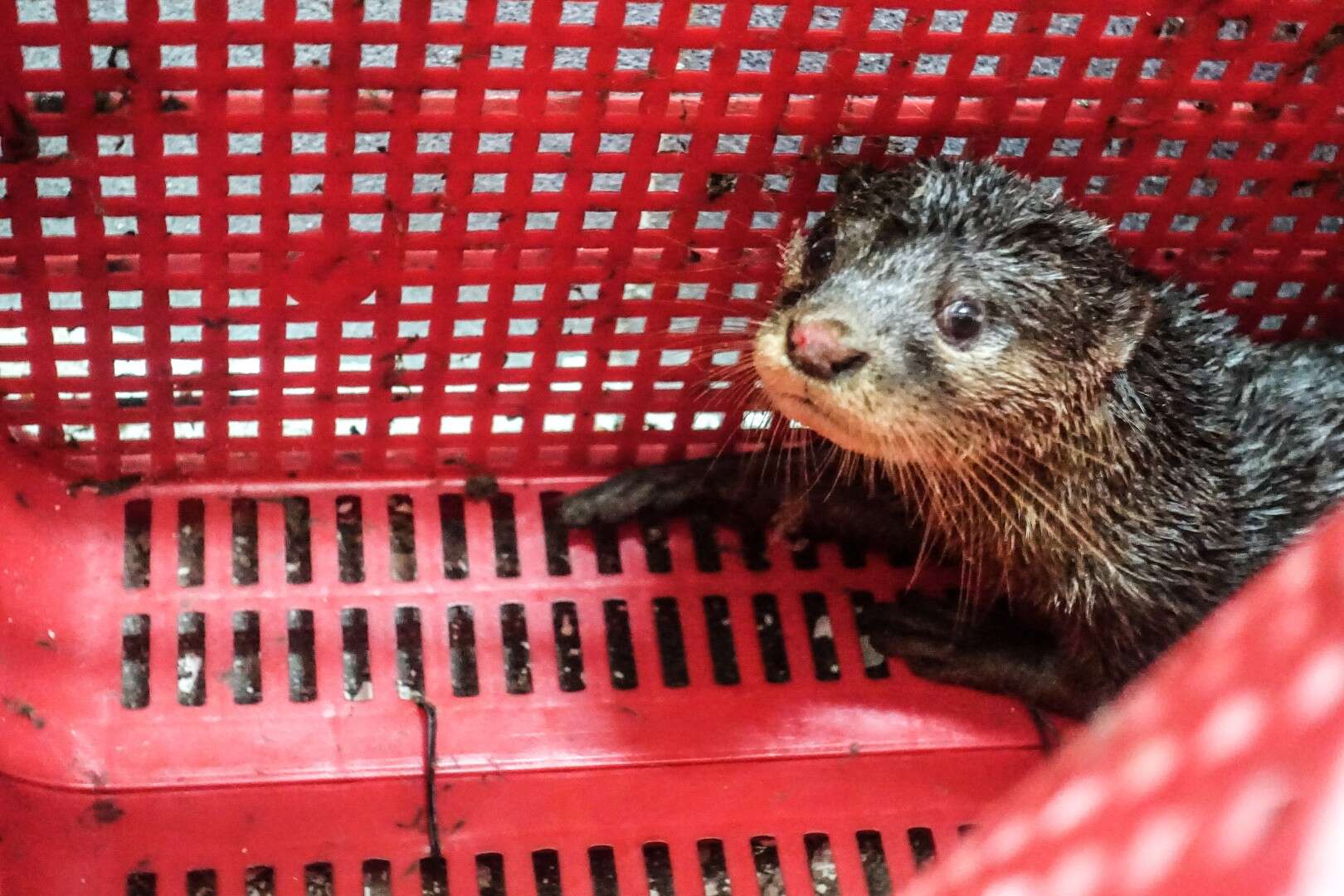 Many others aren't so lucky.
Like slow lorises and baby apes, otters are wild animals who have proven to be too cute for their own good. Their apparent cuddliness makes them desired as pets, and because of this demand they become targets for people desperate for cash, who then steal and sell wild animals like otters into the illegal wildlife and exotic pet trade — one of the largest and most complex of the global crime networks.
And the pet trade isn't the only thing that threatens wild otters.
"Otters are seriously threatened by illegal hunting, trade, habitat loss, and pollution," SVW wrote. "Their population is vastly decreasing despite being a protected species."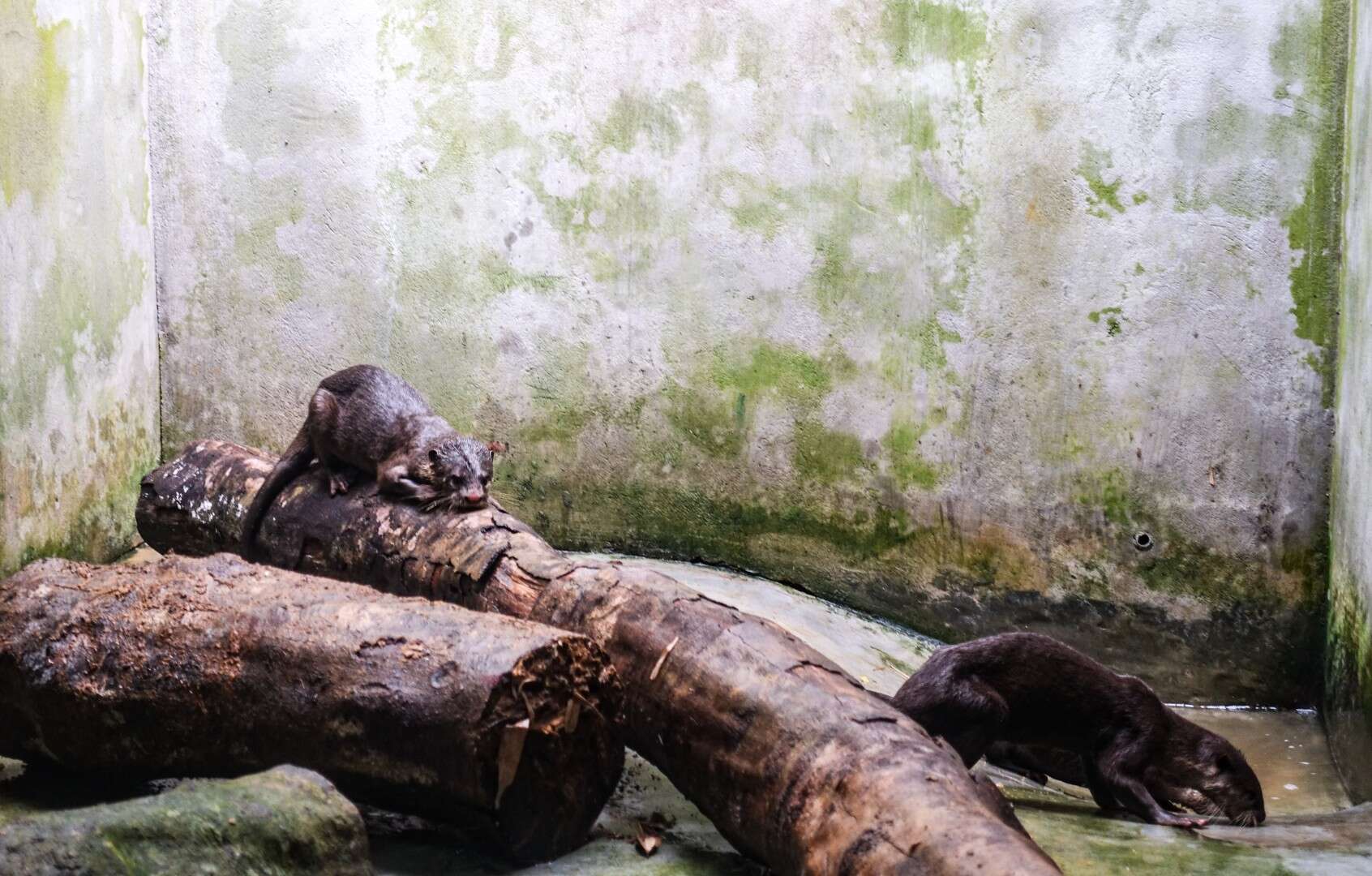 Thankfully, these 10 otters were saved from potentially the worst fate, and now they are able to play and get to know each other — and maybe get to know another rescued otter at the center who hasn't seen another of his kind for a long time.
"The otter is a social animal," Tran explained. "We rescued one otter since last year but could not release it individually into the wild. When the 10 otters get better, we will try to group that one with some of them and release them."