People really had their priorities straight when they spotted a moose who seemed stranded in the shallows of a lake near a busy road in Ontario, Canada.
Not only did they empathize with the young bull moose — while moose are great swimmers, he seemed disoriented, almost unsure of how he ended up where he did — they also called the authorities at Ontario's Ministry of Natural Resources and Forestry (MNRF) so that he could get whatever help he needed to go back to the forest.
And the good deeds didn't stop there.
"During the morning of November 15, MNRF staff responded to a call from the North Bay Police about a young bull moose located along the City of North Bay's waterfront on Lake Nipissing," the MNRF wrote on Facebook.
Upon arrival, and not totally sure what the best course of action in the situation would be, authorities decided to ask for some advice from a wildlife professional at National Wildlife Center Canada (NWCC). They determined that the best thing to do would be to put the moose's state of mind over human convenience: They shut down the road.
"The police temporarily closed Memorial Drive for the day to allow space for the moose to calm down," MNRF wrote.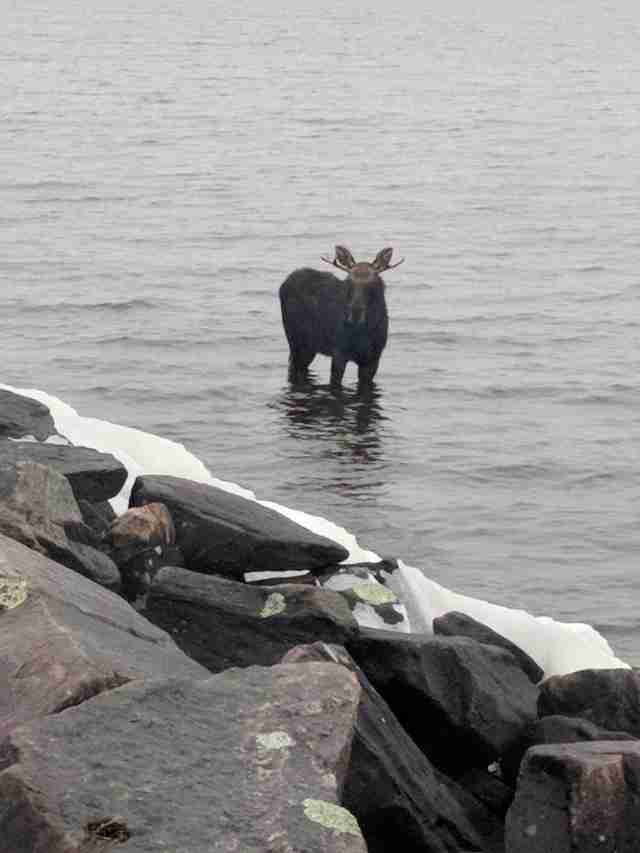 And then they waited. And waited.
"MNRF were on scene all day and monitored the moose closely to ensure it did not injure itself on the rocky shoreline," the agency wrote.
And such patience finally paid off.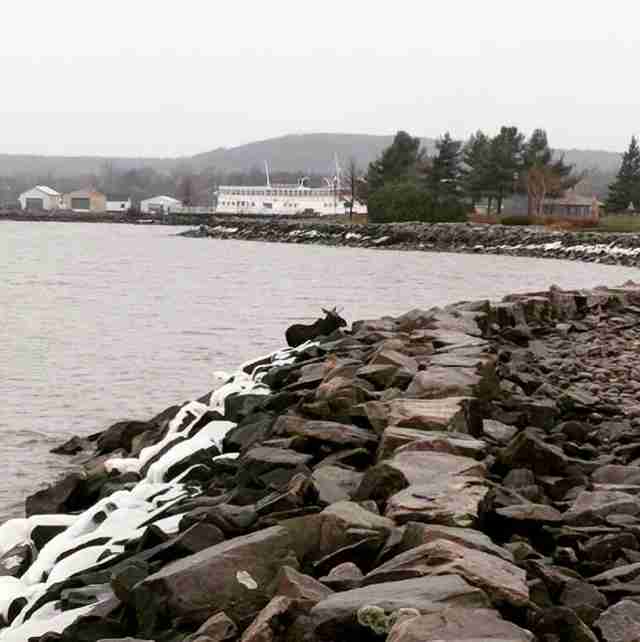 "Eventually the moose calmed down and ran along the railway tracks exiting the city on its own," MNRF wrote.
Not all run-ins between human beings and wildlife go so smoothly, so it's something worth celebrating when they do.