These Seals Keep Getting Eels Stuck Up Their Noses
No one knows exactly why it's happening 😮
When field biologists walked the beaches of the Northwestern Hawaiian Islands looking for Hawaiian monk seals earlier this year, they did a double take. They were stunned to see a seal in a bit of a predicament — an eel was hanging out of her nose.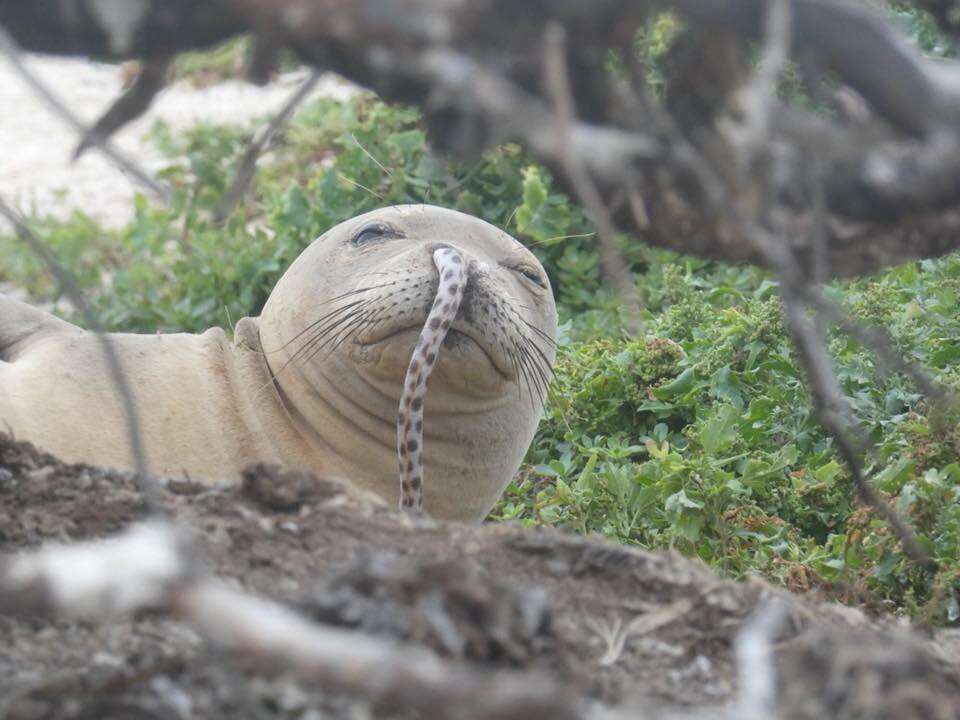 "They were definitely surprised," Jessica Bohlander, a research marine biologist for the National Oceanic and Atmospheric Administration's (NOAA) Hawaiian Monk Seal Research Program, told The Dodo about her colleagues' discovery.
NOAA field biologist Brittany Dolan snapped the photo of the eel in a seal, and the Hawaiian Monk Seal Research Program posted her picture of the unanticipated encounter on its Facebook page last Monday — and it's got the internet talking.
Bohlander said after Dolan took the picture, she put down the camera so she and fellow NOAA field biologist Allie Northey could figure out how to get the eel out of the seal's nose.
The biologists live for months at a time in the French Frigate Shoals, the largest atoll of Northwestern Hawaiian Islands. Their goal is to help increase the population of endangered Hawaiian monk seals. Only about 1,400 remain in the wild.
Though they're highly trained on how to safely handle seals in distress, Dolan and Northey consulted their staff veterinarian before attempting an eel extraction.
"The eel was dead," Bohlander said. "They have to live in the water so once the seal surfaced, it died. The tricky part is, you want to make sure you remove the entire eel; if you don't, it could cause more problems."
Dolan and Northey came up with a game plan: They snuck up behind the young seal, and one of the women restrained her while the other pulled out the eel. After about one minute of seal wrangling, the eel extraction was accomplished.
They released the seal back onto the beach and she's doing just fine.
Bohlander stresses these biologists take massive precautions. "You want to make sure the seal, and the people, stay safe," she said. "You don't want to restrict the seal's breathing, and the animal is not going to like this. You don't want to get bitten. We only have really experienced people do this."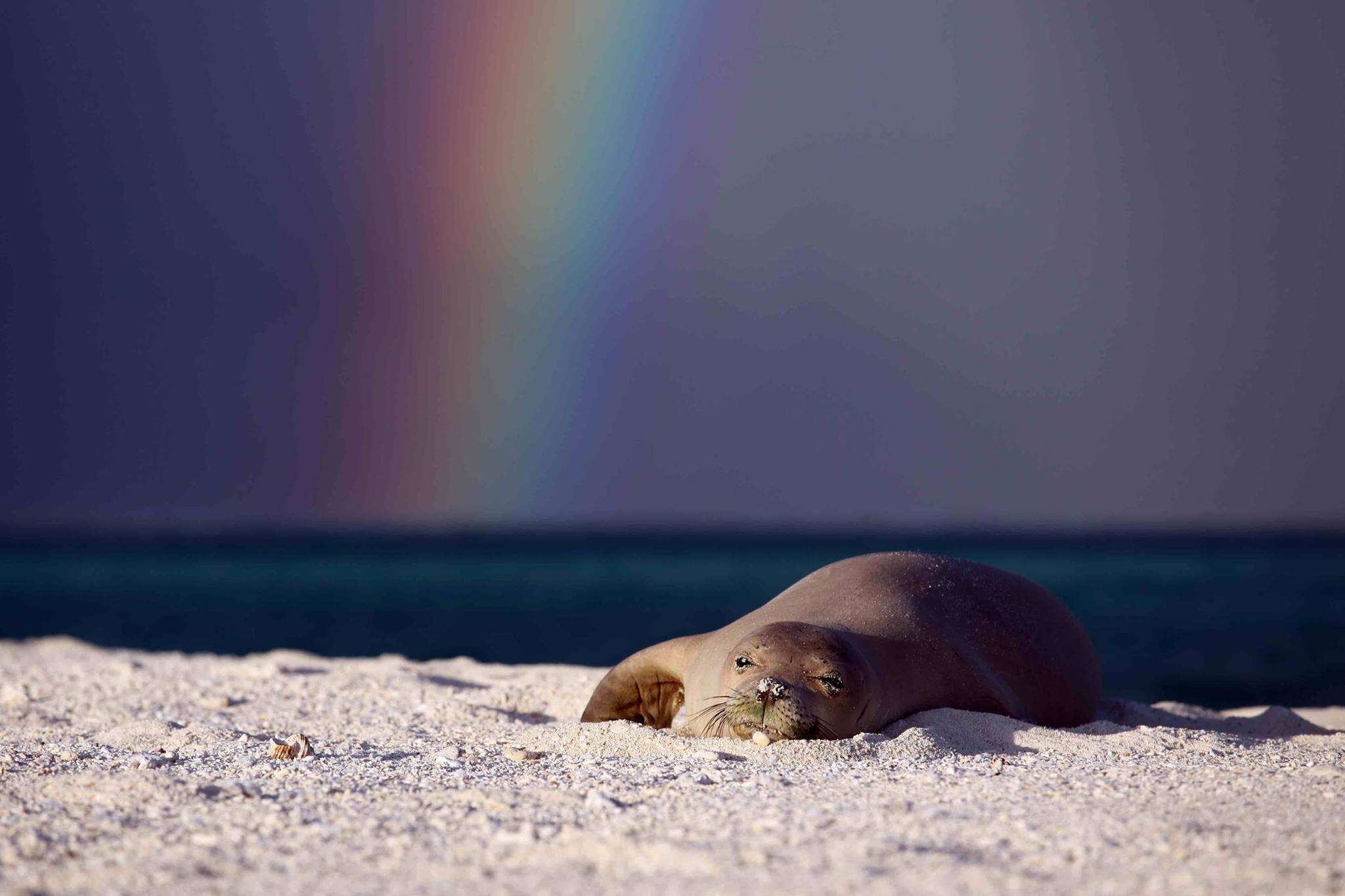 This is actually the fourth time in recent years NOAA teams have found an eel dangling out of a Hawaiian monk seal's nose. How exactly it happens is a mystery.
"It's been a new phenomenon lately," Bohlander said. "We speculate the seal ate the eel, and then sneezed, or regurgitated at the wrong time, and it got stuck."
There is one thing scientists do know: Eels stuck in seals' snouts puts the seals' lives at risk. "It restricts their breathing and their ability to dive," Bohlander said. "When they dive they close their nostrils so they can feed. So it's definitely something you want to deal with."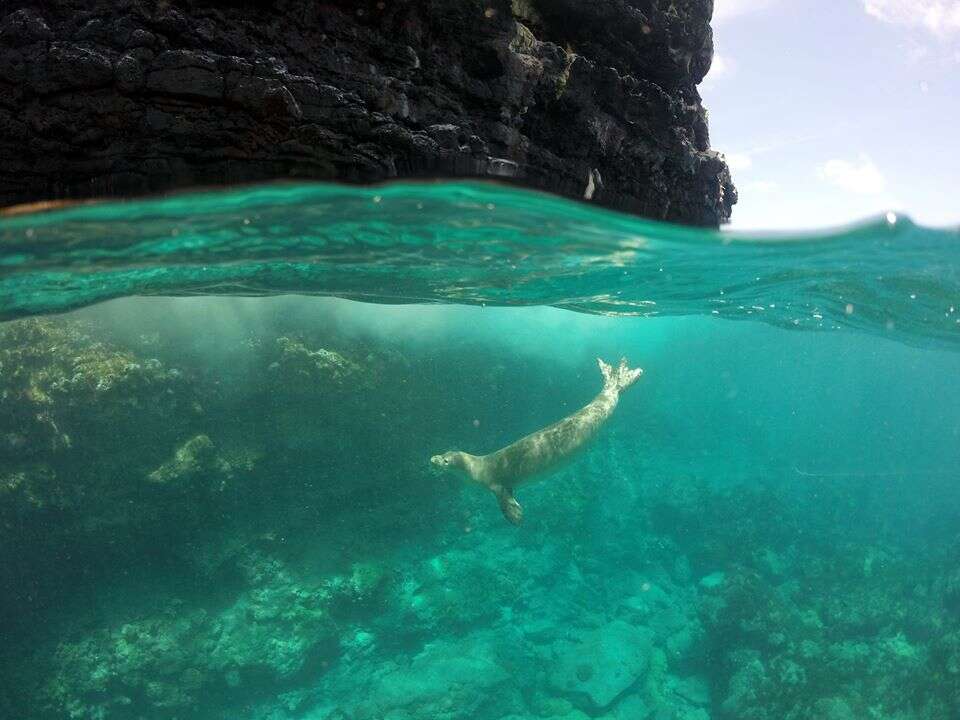 This video shows NOAA biologists racing to save Hawaiian monk seals entangled in nets, hurt from fishing hook injuries and stuck in garbage tossed in the ocean.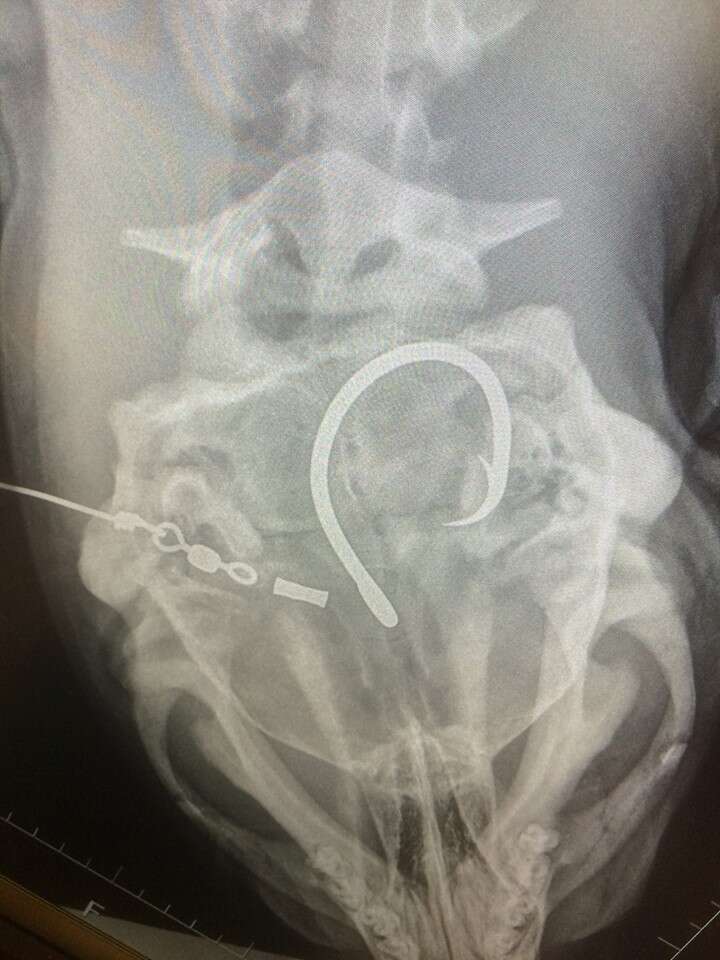 The scientists also help the species by vaccinating seals from viruses and bringing injured seals to rehabilitation centers.
Bohlander said there's a lot people can do to help the seals. "Give the seals their space. Don't run up to take selfies with them," she said. "Keep the beaches clean. They're really curious so they'll interact with anything they see — fishing hooks, garbage and food."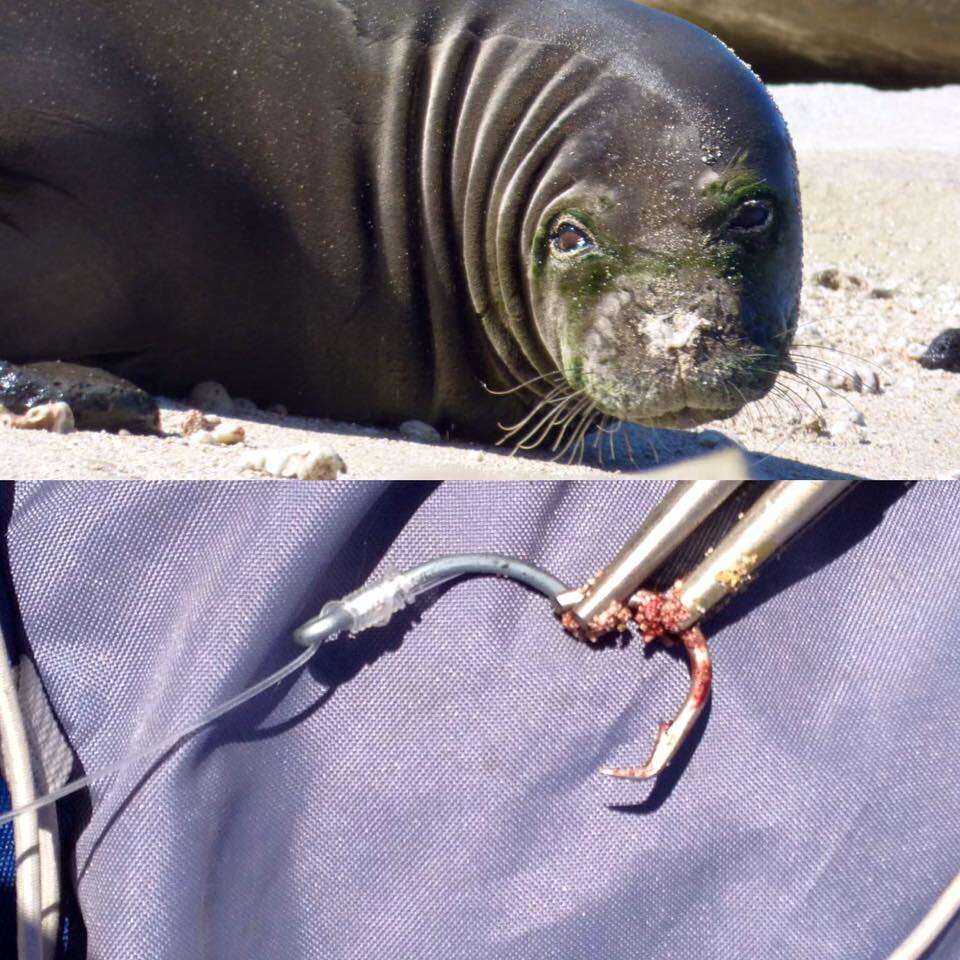 The Hawaiian Monk Seal Research Program said after years of work, the number of seals is starting to stabilize.
"There's still a long way to go, but it's a positive trend. It shows these interventions are working. We are making a direct difference," Bohlander said. "To do an intervention like this, release the seal back into the wild, and then spot them later, and learn they're doing well, it's so rewarding."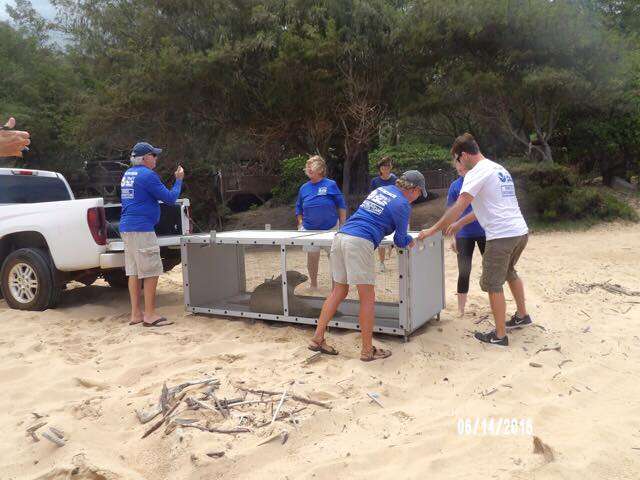 If you see a seal in distress anywhere, don't try to approach the animal yourself — you could get hurt and so could the seal. Most coastal communities have marine mammal rescue hotlines you can call, or the local police can direct you.