Little Turtle Follows His Favorite Person Everywhere She Goes
"Just the way he can look at you — it's love."
Nisse the turtle has lived with his family for 10 years, and he has a unique way of letting his favorite person know he cares — he insists on following her everywhere she goes.
"He stares at you, and if you walk away, he follows," Nisse's owner, 19-year-old Lina Lindered, of Stockholm, Sweden, told The Dodo. "He just wants to be around and to be with you. When people meet him, they're just mesmerized."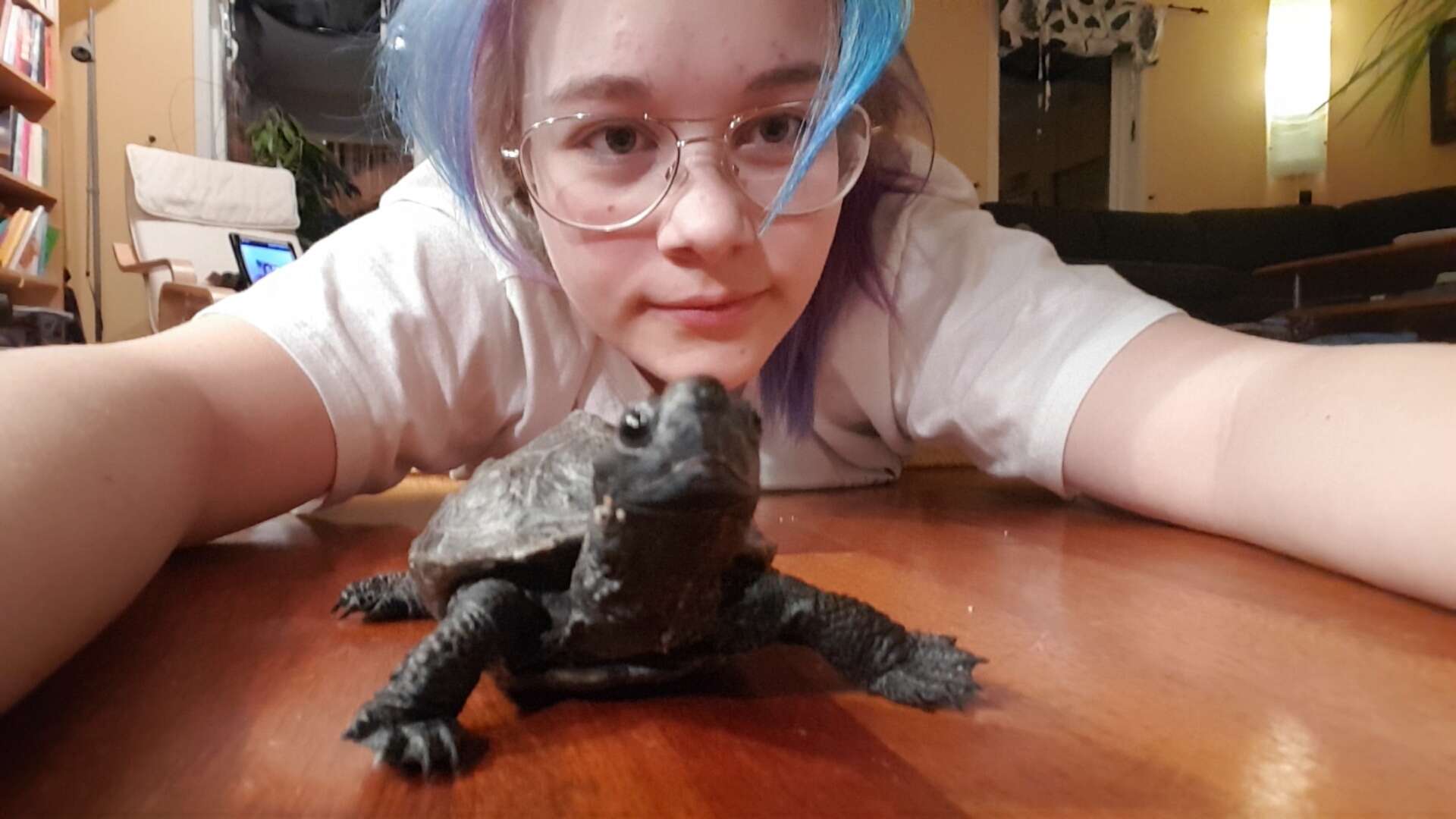 Lindered got Nisse when she was just 9 years old, and the two of them have been inseparable ever since.
"I've had him for so long, and he's been with me through so much," Lindered said. "He's like a little brother, and I can't imagine life without him."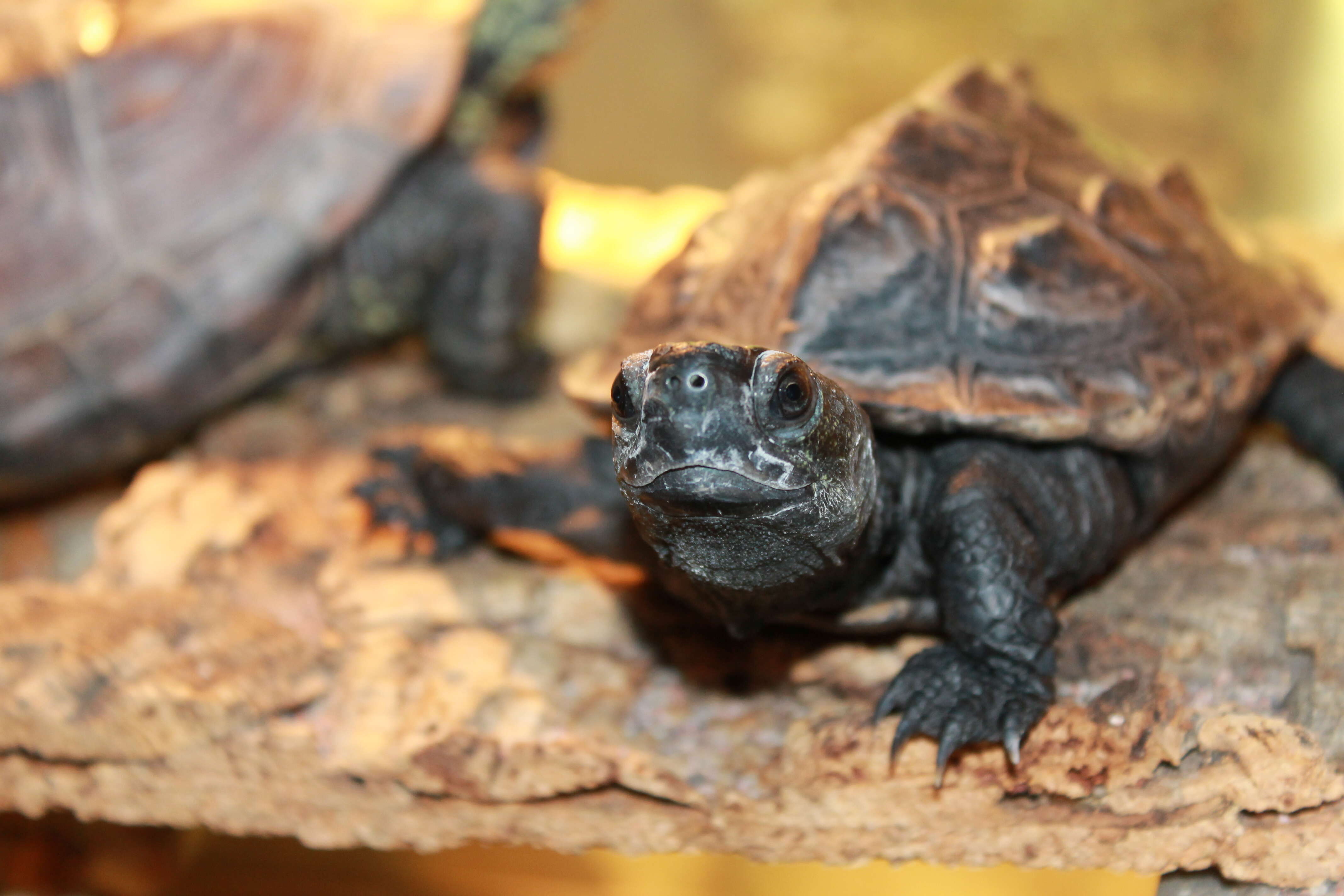 Lindered has a second turtle named Bella, but Bella prefers hiding to hanging out with people. But Nisse can't seem to get enough of Lindered — he loves to cuddle in her hand, chase her fingers and gaze at her.
"He wants to be the center of attention," Lindered said. "He loves when people look at him and play with him. He just wants to be noticed."
Then there's Nisse's tendency to follow people around. He doesn't just follow Lindered — Nisse also trails after her dad.
"He loves my father," Lindered said. "My dad will be in the kitchen doing something, and he [Nisse] just walks up under his feet and stands in between them, and just looks up at him."
"He doesn't realize that he's a turtle," Lindered added. "He's just like a dog."
For most of the day, Nisse freely roams around the house, following anyone or anything that catches his interest. But he and Bella also have a special aquarium with a heat lamp, sand and water to swim in. He also has an outdoor pen to enjoy during the summer months.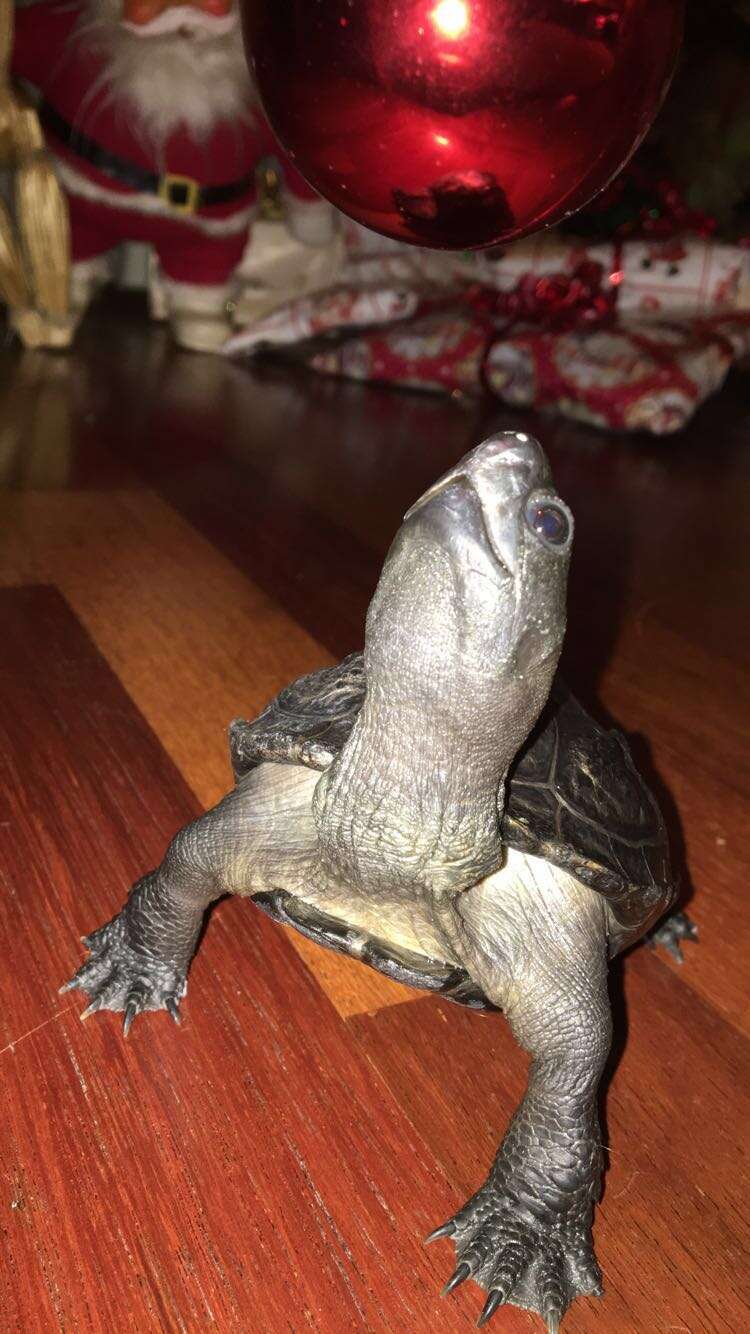 "He enjoys life to the fullest," Lindered said.
And if Lindered ever has a bad day, Nisse instantly cheers her up. "I just have to look at him, and he looks at me with his dark eyes, and I'm like, 'Yeah,'" Lindered said.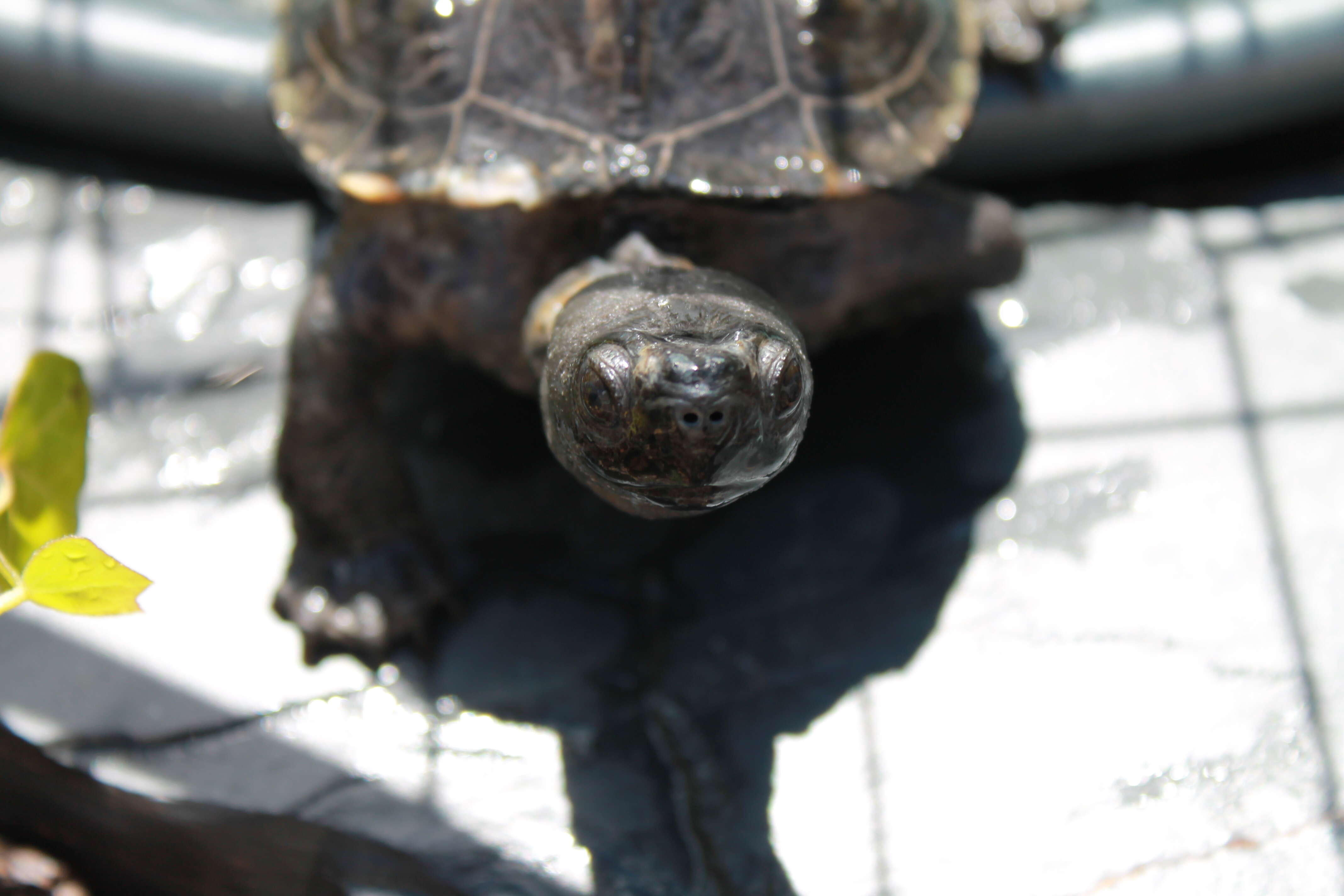 And he brings so much light to other people, too, Lindered said.
"He doesn't do much, but just the way he can look at you — it's love," Lindered said. "He just loves everyone and everything. He brings happiness to everyone. Everyone who has met him has always left with a smile."