People Find Dozens Of Live Animals Wrapped Up In Basement
They're the most trafficked animals on the planet — and they were so happy to be out of those bags.
Over 100 scared animals would have been smuggled onto a bus in Vietnam bound for the worst possible fate in East Asia — but the plan was disrupted just in time.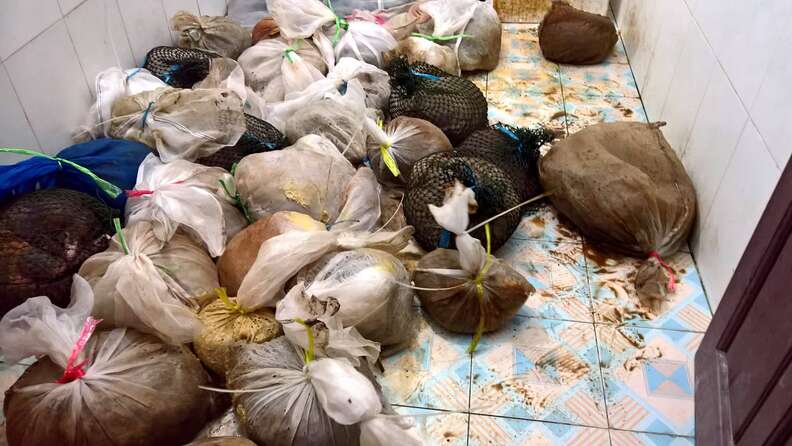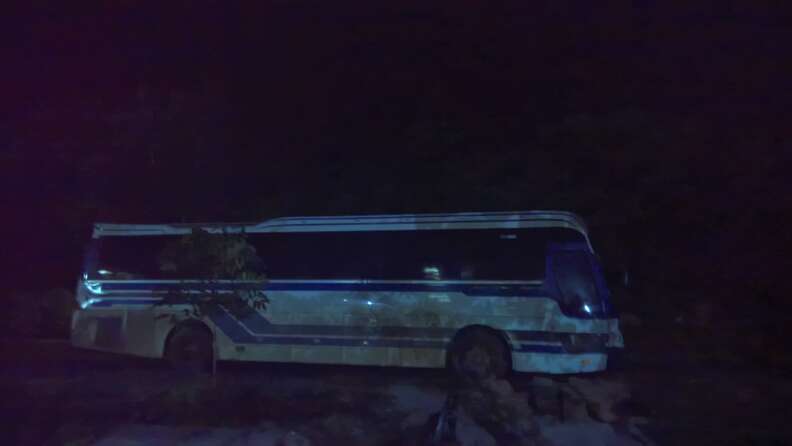 Rescuers from Save Vietnam's Wildlife (SVW), a wildlife rescue organization in north Vietnam, arrived at the scene to help the 32 critically endangered pangolins and 69 turtles seized from traffickers. As they tore open the bags that contained the pangolins, they could see the naturally shy animals, who curl up into a ball when they're frightened, begin to relax.
Police are still investigating who was involved in the plan to smuggle the pangolins and turtles in the tourist bus, but sadly the scheme is all too common, especially for pangolins, who are considered the most highly trafficked mammal on the planet. Driving this is a demand in the Far East for their scales, which are falsely believed to have medicinal properties, and their meat, which is considered a delicacy.
In the wild, a baby pangolin is extremely attached to his mom, often riding around on her back and tail, but many pangolin families are torn apart by the illegal wildlife trade.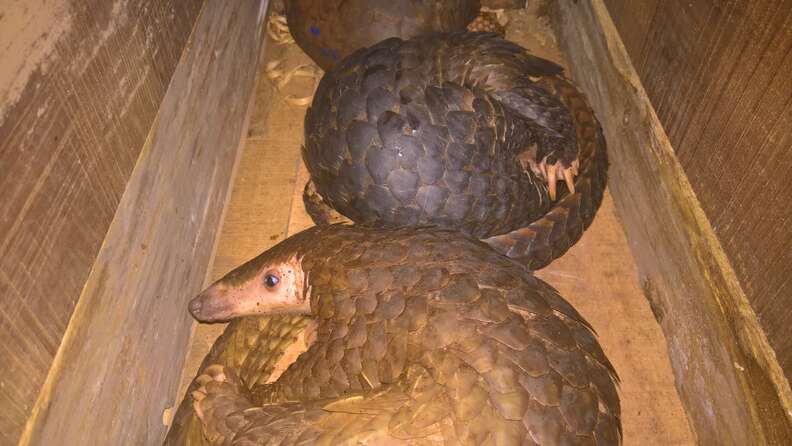 Rescuers from SVW placed the seized pangolins in transport boxes to bring them back to the rescue center, where they join dozens of other pangolins who are getting stronger so they can eventually be released back into the wild.
"We were lucky to make it on time and brought all the pangolins back to our center within several hours," SVW wrote. "They all made it!"
These latest pangolins appeared strong, at least compared to how exhausted some are after being seized from traffickers. It likely won't be long until all 32 are back in the wild.