Panicked Ostrich Tries To Escape Circus When Trainer Yells At Her
She just couldn't take it anymore.
A short video has just surfaced from a circus performance in Volgograd, Russia, that shows just how scared animals can be when they're forced to perform.
The noisy chatter of the crowd can be heard in the first few seconds of the video, as an unnatural and glaring red spotlight lands on an ostrich in the ring with her handler.
The handler rushes toward the bird and shouts, making the audience break into laughter for a moment — but then things suddenly shift.
The bird, who was obviously already on edge, becomes panicked.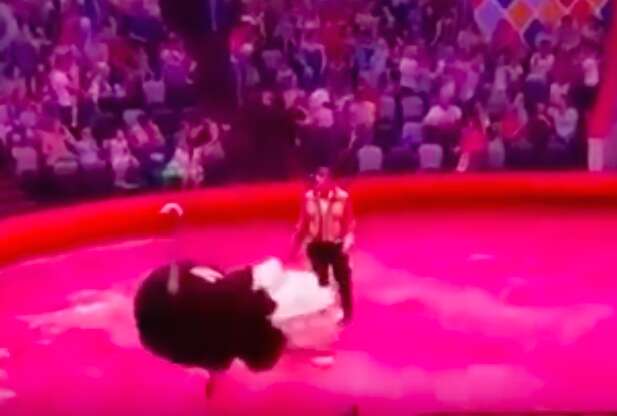 The bird jumps over the barrier and tries to rush the audience. While some outlets are reporting that the ostrich "attacked" the audience, the action seems to stem more from fear than aggression.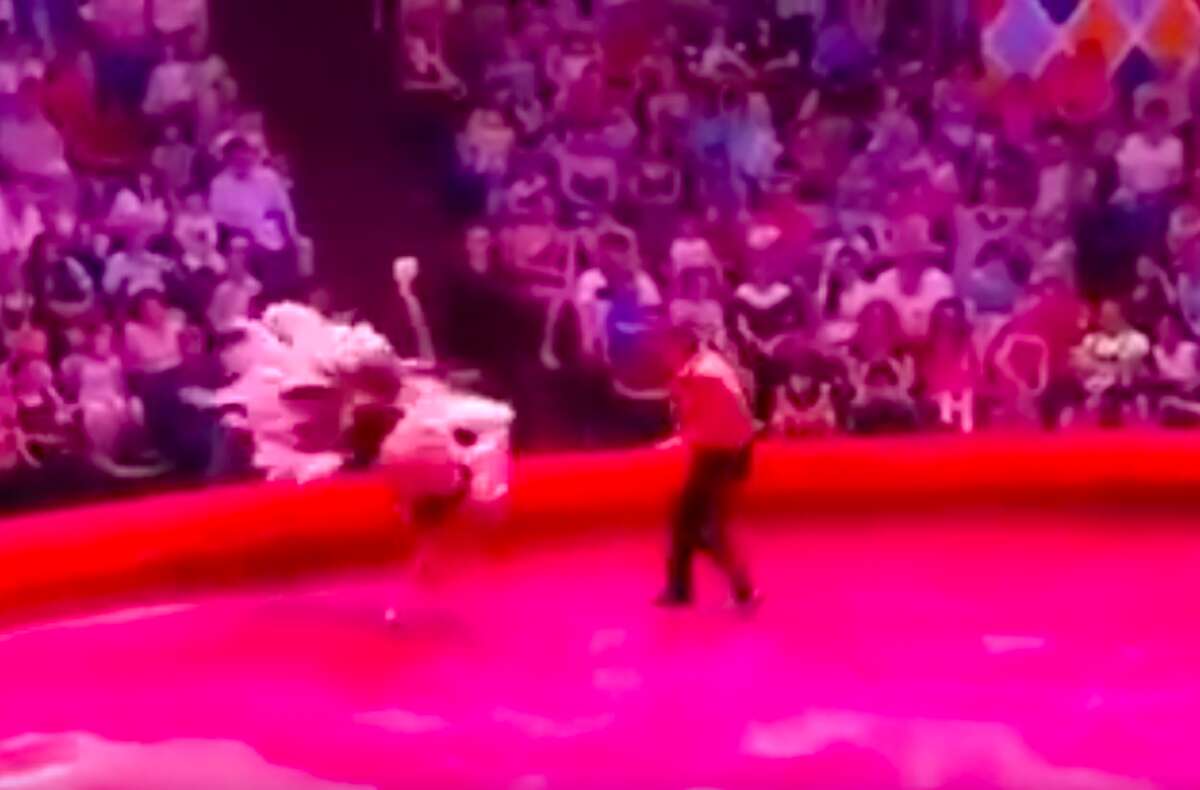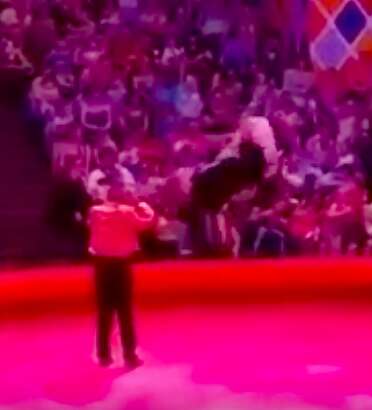 Her handler quickly picks her up and puts her back in the ring so he can lead her offstage. As he follows her, she quickens her pace, as if scared of him being so close.
"Many investigations and research have shown that animals, may it be elephants, monkeys or, in this case, an ostrich, used in performances suffer from all sorts of cruelty," Iris Ho, senior specialist of programs and policy for Humane Society International (HSI), told The Dodo. "They are forced to perform unnatural acts for tourists and kept in extreme confinement."
The event has made international headlines partially because the performance took place in one of the hosting cities of the 2018 FIFA World Cup, which draws many tourists to Russia to see the games.
"Fans of the World Cup can do without animal cruelty in their itinerary," Ho added. "Animals are not entertainment."
You can help animals in circuses by never buying a ticket, and telling your friends and family why. You can also stand up for animals in need by
making a donation to HSI
.