These Men Spend Their Nights Playing Mom To Orphaned Baby Elephants
"Every three hours, you feel a trunk reach up and pull your blankets off!"
Elephant populations are under threat from habitat loss and ivory poaching — but some people are doing everything they can to save them from extinction.
And what the people at the David Sheldrick Wildlife Trust (DSWT) Orphans' Project in Kenya are doing is saving lives and helping to ensure a future for these majestic and intelligent animals.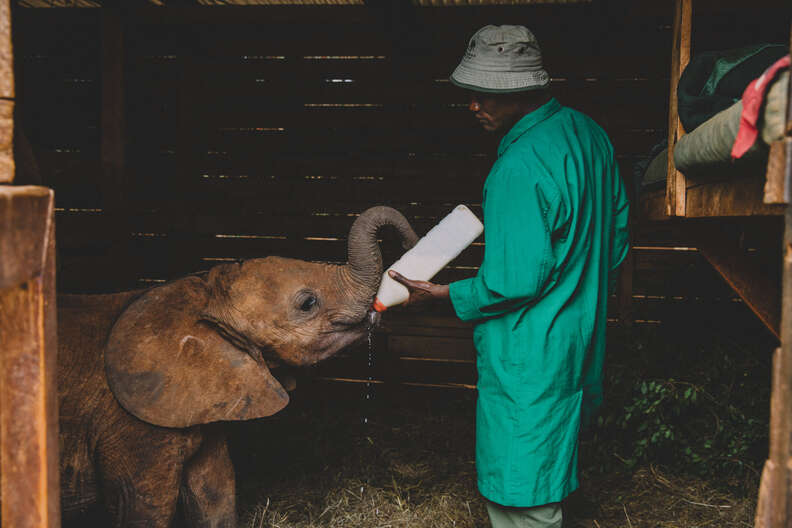 Orphaned baby elephants who have lost their families are being raised by keepers who spend day and night by their side, helping them grow up strong. They even tuck the elephants in at night and sleep nearby so they can wake up for the elephants' feedings.
"It feels the same to me as having my own babies in the same room," one keeper, who's also a father of a 4-year-old and 15-year-old, told The Dodo. "It felt very similar as to when they were babies, waking up at all hours to feed and change them."
Most of the elephant keepers are parents themselves, so the experience of raising the baby elephants feels oddly familiar.
"The elephant babies call out in the night, especially the very young ones," another keeper said. "The young ones are very restless as well, just like human babies, and wake up often. Sometimes they are crying for milk — you have to wake up for them just like a mother with a newborn baby."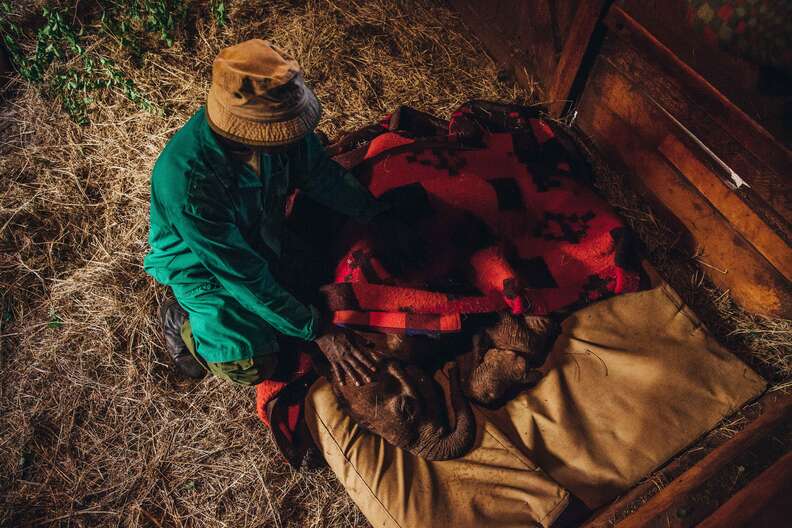 When there's a chill in the air, the keepers make sure the babies are covered with blankets — and the keepers become accustomed to losing theirs when a baby wants milk. "Every three hours, you feel a trunk reach up and pull your blankets off!" one said.
"When the keepers used to sleep on a mattress on the floor, a few years ago now, the elephant would pull the blanket off the keeper to wake them up for milk, and touch their face with a wet trunk," another added.
But the keepers who have been raising elephants for a long time know when to wake up for the babies, and just do it automatically. "It's like their minds are set to wake up every three hours," one keeper said.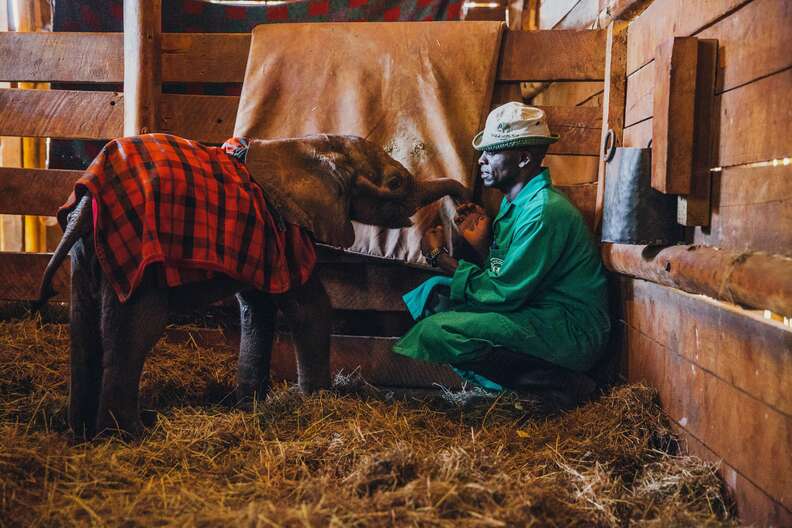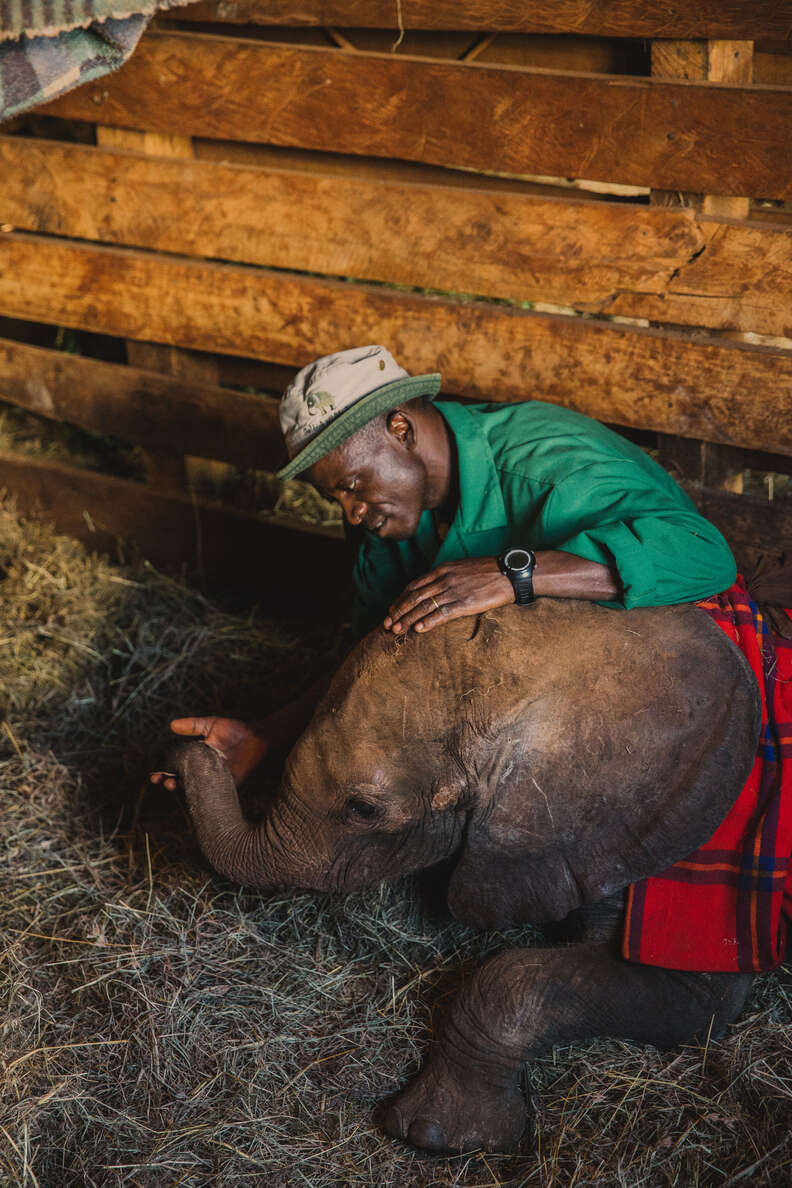 The keepers also watch over the babies as they fall back to sleep. These keepers are just a handful of people in the whole world who get to see — and hear — the little animals as they're dreaming. "They do snore sometimes," a keeper said. "They trumpet and stay fast asleep, and kick their legs while they dream, too."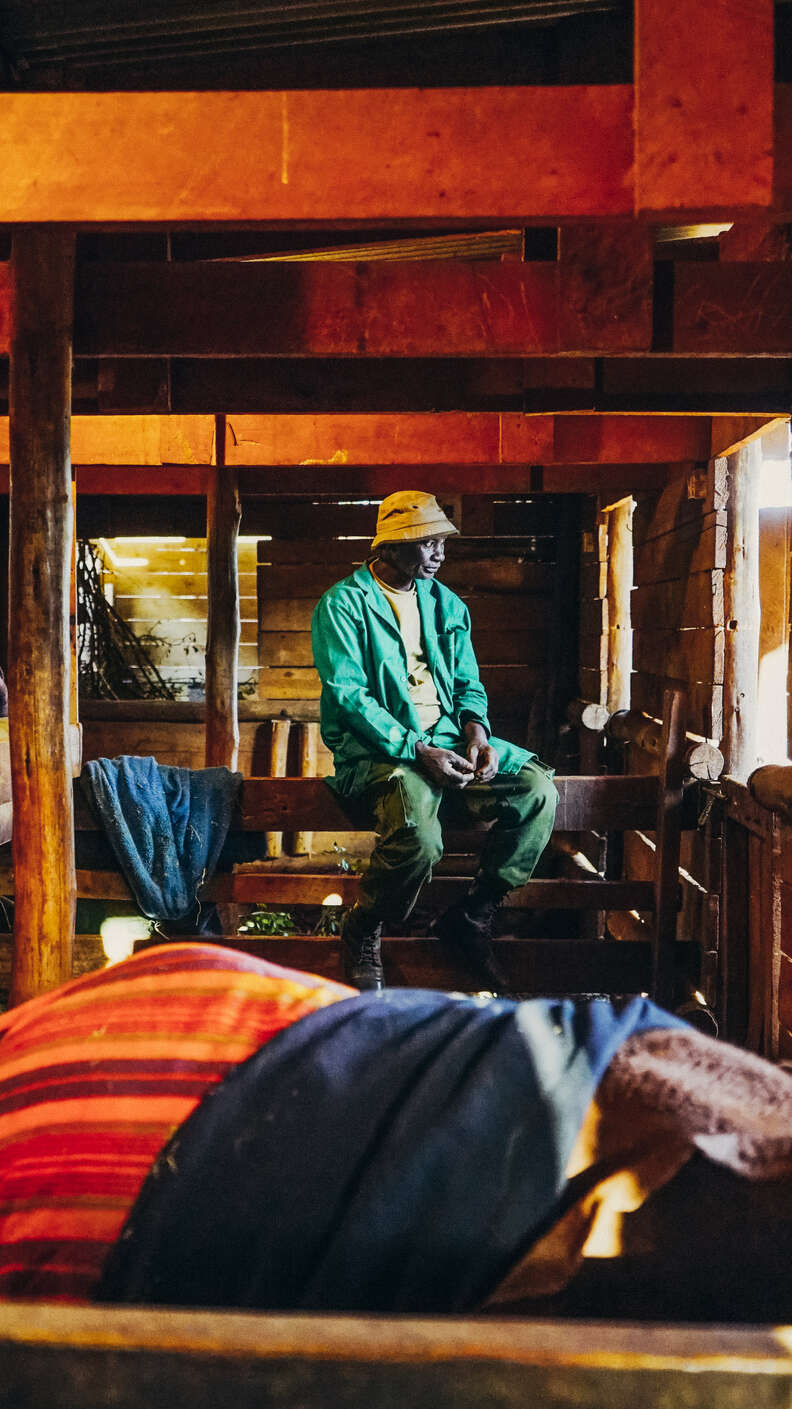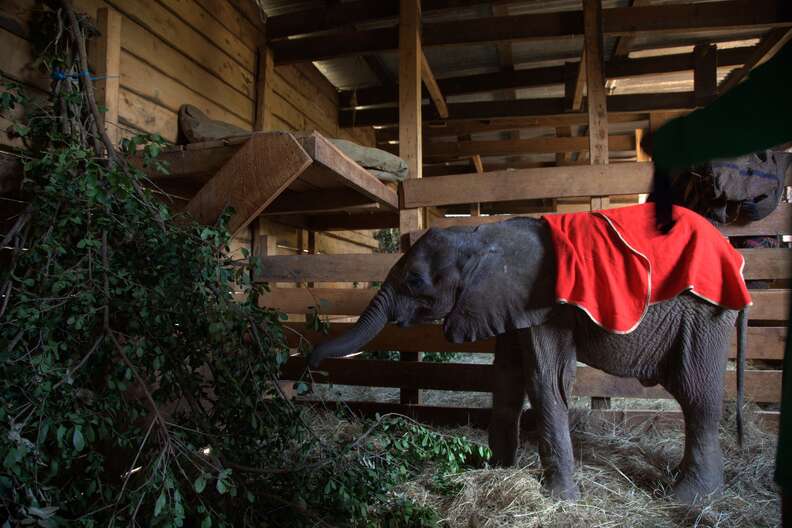 The elephants also tend to be, well, a little bit gassy. The smell in their sleeping quarters is definitely something the keepers have to get used to. "Back when we used to sleep on a mattress on the hay, one elephant very nearly dropped dung on my face as I was sleeping," one keeper remembered. "I woke up and it was right in front of me!"
But the keepers stay by the elephants no matter what. And it isn't just tenderness that keeps them close. In the wild, a baby elephant is never more than a few feet away from his mother. The keepers believe that staying with the babies through the night actually helps the vulnerable babies stay strong. "It makes the babies feel very secure," a keeper explained. "You are like a mother to them and being there enables them to sleep very comfortably. When they sleep comfortably it allows them to grow healthily."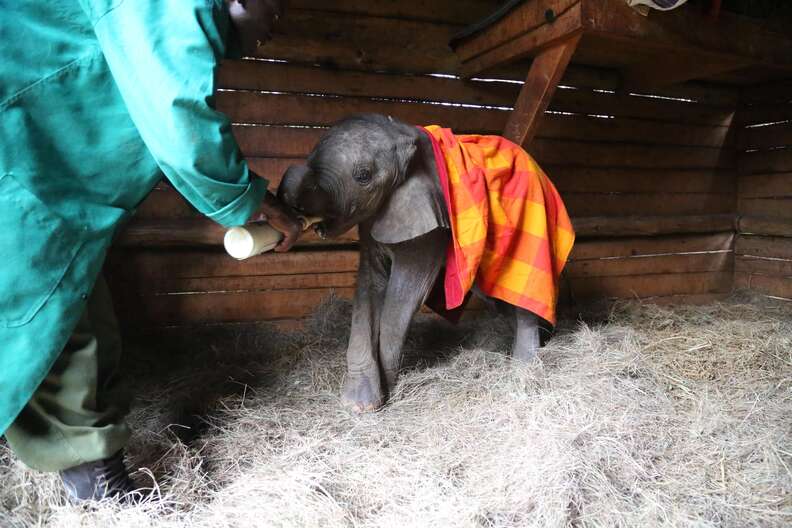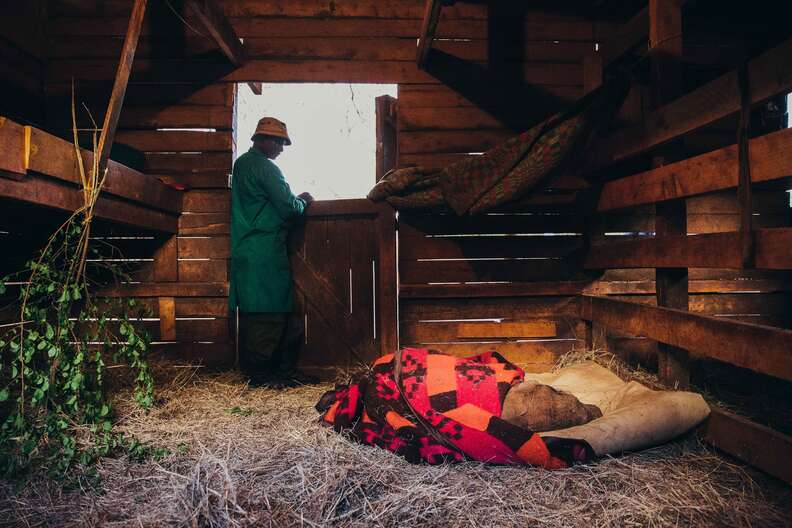 But sometimes, tenderness and devotion just isn't enough for the weakest of the orphans, and it's heartbreaking for the keepers.
"Sometimes we do lose babies, and when this happens it is often at night and not during the day," one keeper said. "Maybe they have been sick or they have arrived in bad condition and it is too late to save them ... In the end we want them all to survive."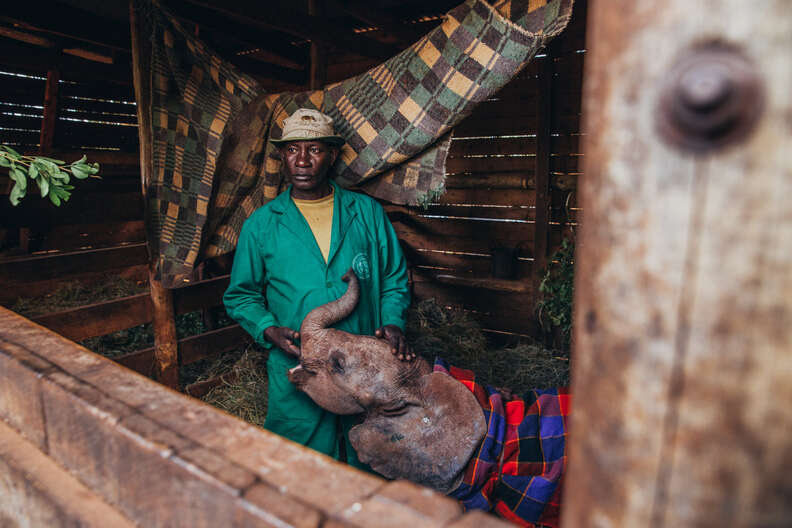 To help DSWT save as many baby elephants as possible, you can
make a donation
.