Tiny Bush Babies Won't Let Go Of Each Other After Losing Their Mom
"Sometimes they're snuggled so tight, it's hard to tell where one starts and the other begins."
The two young bush babies wrapped their arms around each other and squeezed. They had lost their mother and their home — but at least they had each other.
Last month, a volunteer working at Daktari Bush School and Wildlife Orphanage in Hoedspruit, South Africa, found the two bush babies — tiny, nocturnal primates — on the ground in front of her house, which is located on the Daktari property.
The volunteer was used to seeing bush babies around. A few bush baby families lived in the nearby trees, and some of them even broke into her room occasionally.
But finding two babies — who were about 2 weeks old — alone on the ground was unusual. They'd probably fallen from their nest, but when the volunteer searched the trees, she couldn't find it. And the mother was nowhere to be seen.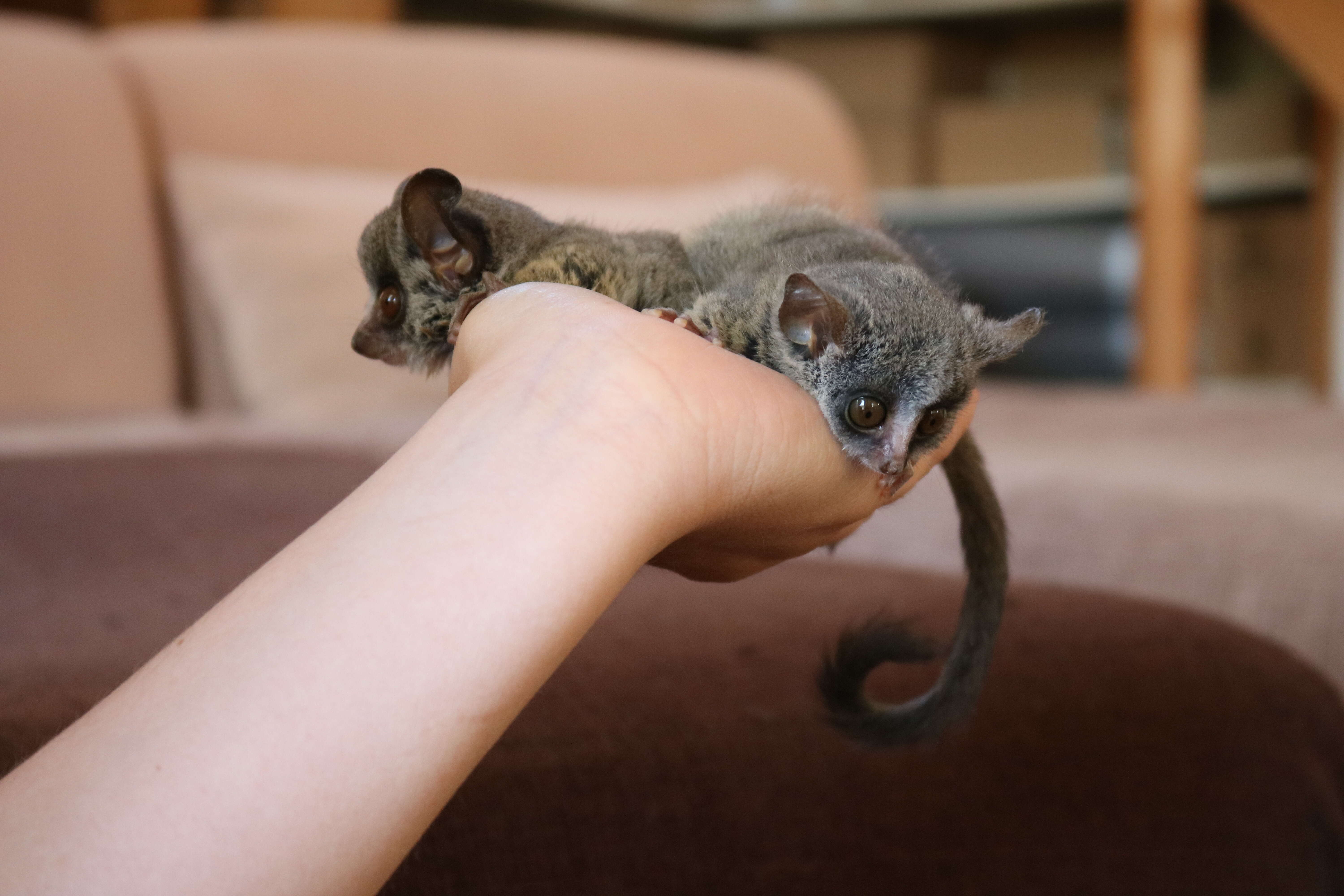 "Their mother would never leave them on the floor by choice, as they would be extremely vulnerable to predators," Ian Merrifield, cofounder of Daktari, told The Dodo. "As the babies had been alone all night on the floor, it is most likely that their mother had passed away."
The volunteer immediately got Michele Merrifield, the other cofounder of Daktari, who rushed over to help.
"They were very traumatized and not in a good state," Ian Merrifield said. "They were both hungry and cold."
The babies, named Tic and Tac, were also making clicking sounds — distress signals that infants make when they've become separated from their mothers.
"For quite a few days after the rescue, they spent a lot of time calling out for their mum, hoping she would come and retrieve them," Ian Merrifield said. But the mother never arrived.
The Merrifields worried about Tic and Tac's chances of surviving, especially Tac, who seemed to be the smaller and weaker one of the two siblings. "Often when babies so young go through something like this, the stress itself kills them," Ian Merrifield said.
But the Merrifields and the Daktari volunteers did everything they could to help them.
"We first wrapped them in a blanket and used our own body heat to warm them up," Ian Merrifield said. "We gave them small amounts of ... a special kind of protein porridge we often give to small orphaned animals through a syringe."
For the first one and a half weeks, Tic and Tac were fed every three hours — day and night. "Each night, we would take turns looking after them and staying up through the night to keep them warm and well-fed," Ian Merrifield said.
When they aren't eating, Tic and Tac were snuggling together — especially with each other. In fact, they were inseparable.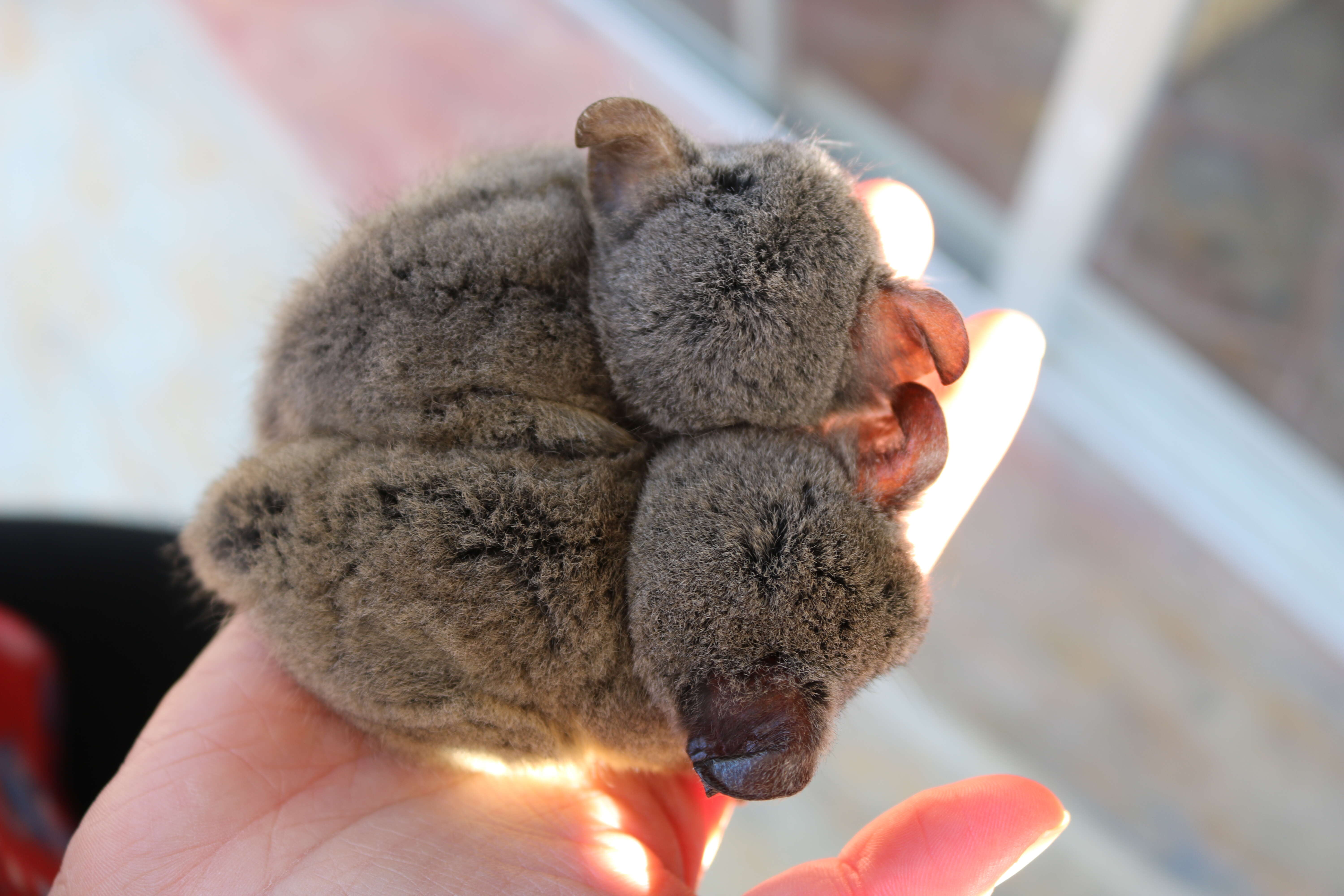 "They take great comfort in one another and snuggle at any chance they get," Ian Merrifield said. "If you go to their enclosure to feed them, you will see they are always snuggled together in a little ball. Sometimes they're snuggled so tight, it's hard to tell where one starts and the other begins."
Sometimes, they even insist on snuggling while they eat.
"The only time they are apart is when we feed them," Ian Merrifield said. "But even then, we feed them with a syringe right next to each other, and often they have to stop for a cuddle midway."
Tic and Tac may be the same age, but Tic has taken on the big brother role.
"If Tic hears Tac calling, he jumps towards him to check that he's OK," he added. "You can see that as siblings, they have a very special relationship with one another. If they are cuddled up together, he always wraps his body around Tac to make sure he is safe."
At the same time, Tic and Tac each have very distinctive personalities.
"Tic has always been more playful — he jumps everywhere he can and always has lots of energy," Ian Merrifield said. "He has also always eaten a lot more than Tac, which probably partly explains his much bigger size. Tac is more quiet and shy, enjoying lots of cuddles rather than constant play. Maybe this is why Tic always feels the need to protect him."
Tic and Tac will stay at Daktari until they've grown big enough to survive on their own. Then they'll be released back into the wild.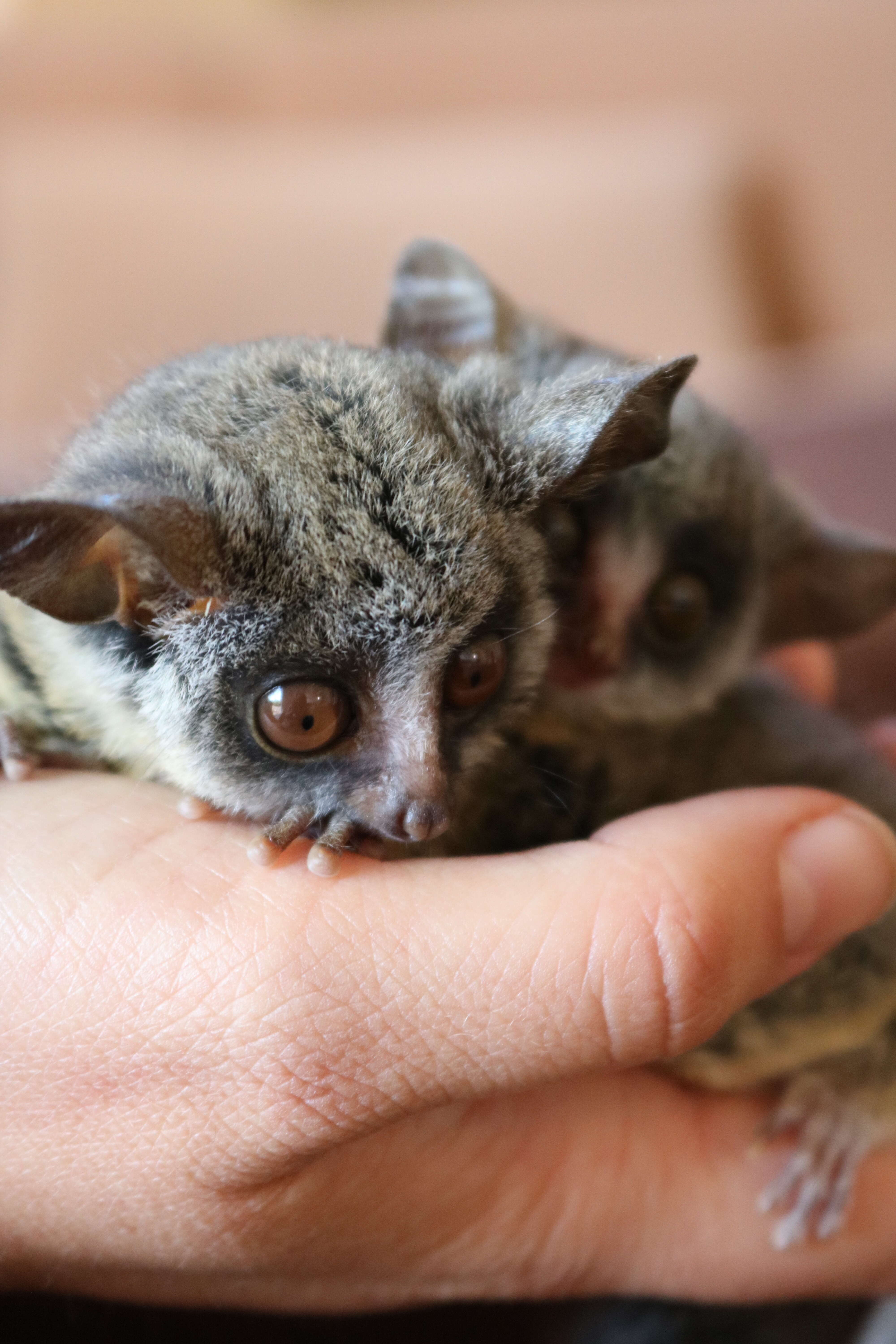 "There are several families of bush babies living in the trees outside the volunteer house," Ian Merrifield said. "Once we release them, they will hopefully integrate with those families."
But whatever happens, one thing is certain — Tic and Tac will have each other.