Orphaned Gorilla Demands To Be Snuggled — And Gets Exactly What He Wants
Bobga will never have to be alone again ❤️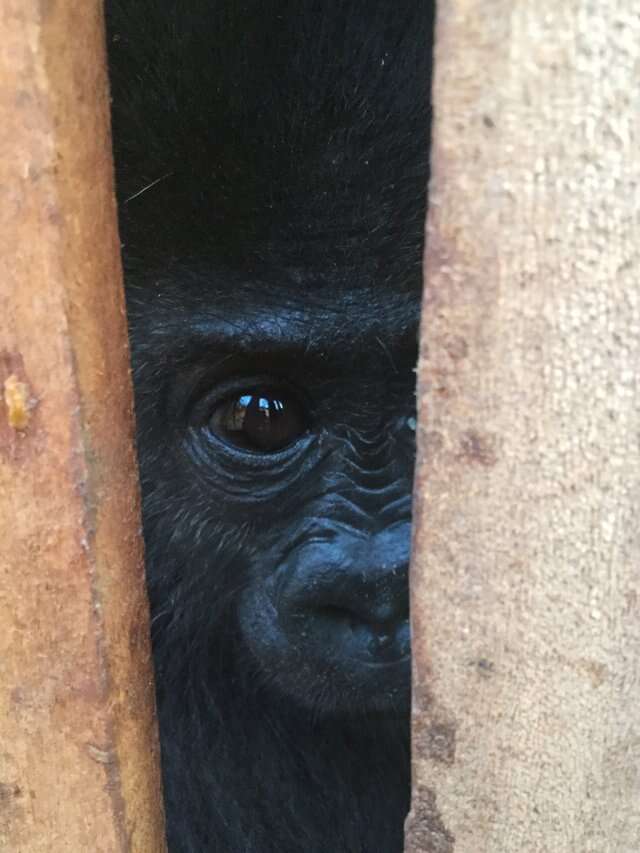 Mother gorillas are extremely protective of their babies and would never part from them unless forced. When baby apes lose their parents, they often wind up being sold as pets, and when they get too big to handle, they can end up in derelict zoos or circuses, or even abandoned.
"The little one had to start his life in a small cage tied to a pole," Sandra Henoch, spokesperson for Pro Wildlife, an organization based in Germany that supports the Limbe Wildlife Center (LWC) in Cameroon, told The Dodo earlier this year. "He is probably a victim of the illegal wildlife trade."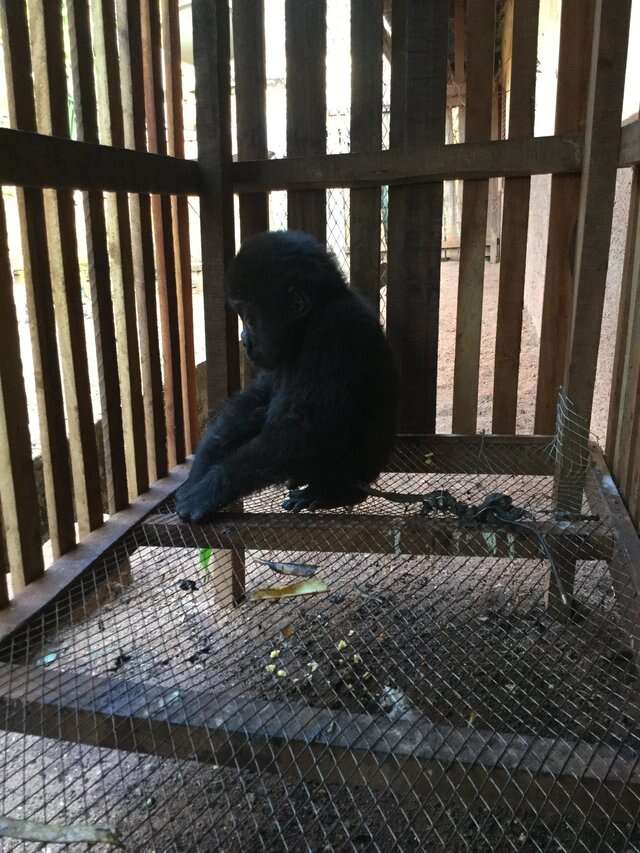 Since his rescue back in January, when the people at LWC vowed to make sure that the little gorilla would grow up strong, Bobga has made huge strides.
By bonding with his caretakers, he's learning really important practical and social skills.
"Bobga has been busy learning skills from his dedicated caretakers as part of his rehabilitation — including foraging, playing, learning social skills, stimulating curiosity, climbing and grooming," Peggy Motsch, primate well-being and population manager for LWC, told The Dodo.
The ultimate goal of bringing up Bobga is to make sure he can survive in a wild environment, despite his traumatic start in life.
"Bobga has grown into a playful, confident and strong gorilla," Motsch said. "Every day he exhibits the skills he would need to survive in a semi-free enclosure and, hopefully one day, for being back in the wild."
Bobga plays with a soccer ball, which helps with dexterity, and he loves climbing, which will also be important for living in the forest.
"He loves to run and roll around, play, forage and climb the different structures (and people!)," Motsch said.
Recently, Bobga was playing with his caretaker, Alvin, when he decided it was time to relax. So Alvin lay down on the ground so Bobga could easily snuggle up and spoon.
"It is important for him to feel safe and secure with his caretakers," LWC wrote on its Facebook page. "This picture captures a tender moment of rest between Bobga and one of his dedicated caretakers, Alvin."
Just a few months of love and trust have made a huge difference in Bobga's life — it's as plain as the smile on the little gorilla's face.