People Open Up Wooden Crate And Find Someone Very Scared Inside
He was so tiny and had no idea what was going on — but he's finally learning how to smile.
At just over a year old, a baby gorilla found in Cameroon has been through so much already — but thanks to the people who are caring for him now, he's finally learning how to relax.
Mother gorillas are fiercely protective of their babies, so this guy's mom wouldn't have let him out of her sight unless something had forced them apart. That's why rescuers believe that his mother was killed for the illegal bushmeat trade, a black-market industry that kills thousands of primates every year in Africa, and which all too often leaves baby animals without parents.
Some of these animals end up being trafficked and sold as exotic pets. When they get too big to handle, owners don't want them anymore, but the babies have forgotten too much of their own nature to fend for themselves in the wild.
Luckily, in this baby gorilla's case, he was saved before he could experience any more trauma.
It was the end of January when authorities in a village in the east of the country heard about what was inside of a dark wooden box.
No one is sure just how long the baby gorilla was living in there, but at such a young age, when he'd normally be riding around on his mom's back in the forest, he certainly felt scared.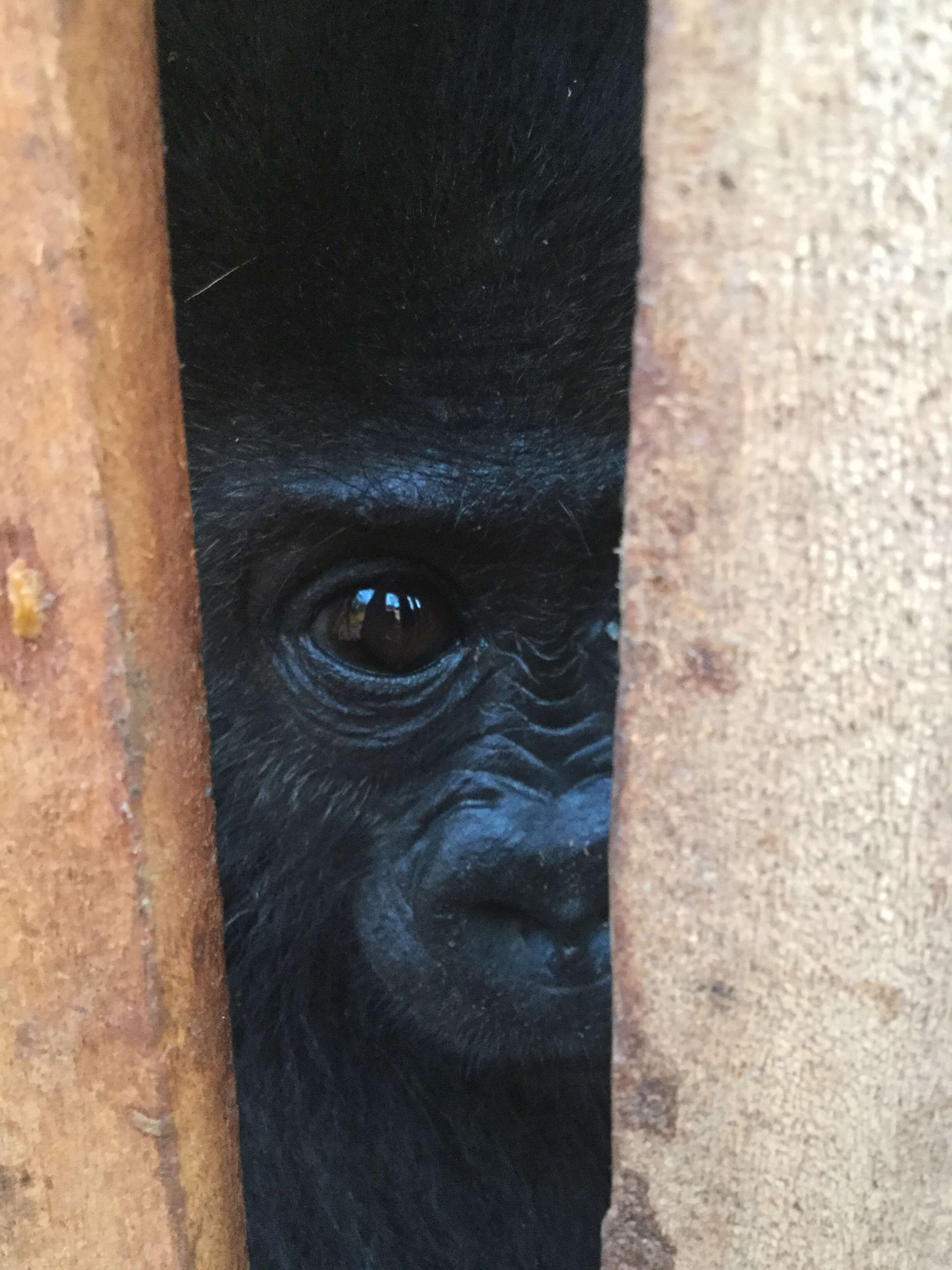 "The little one had to start his life in a small cage tied to a pole," Sandra Henoch, spokesperson for Pro Wildlife, an organization based in Germany that supports the Limbe Wildlife Center (LWC) in Cameroon, told The Dodo. "He is probably a victim of the illegal wildlife trade."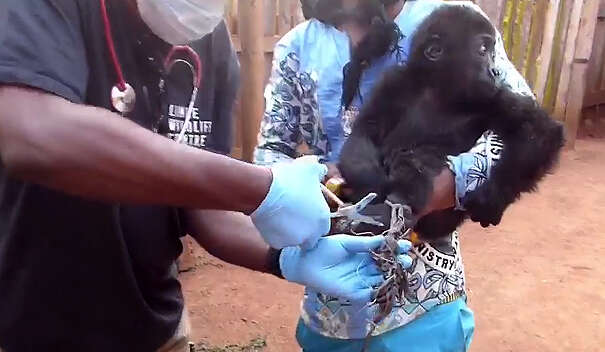 Rescuers opened up the box and cut the rope that was tied tightly around his ankle. The people who held the little gorilla may have been the first to touch him in quite a long time.
The little gorilla seemed to immediately feel that he was in good hands, as people coordinated his transfer into a crate and into a car to drive him back to LWC.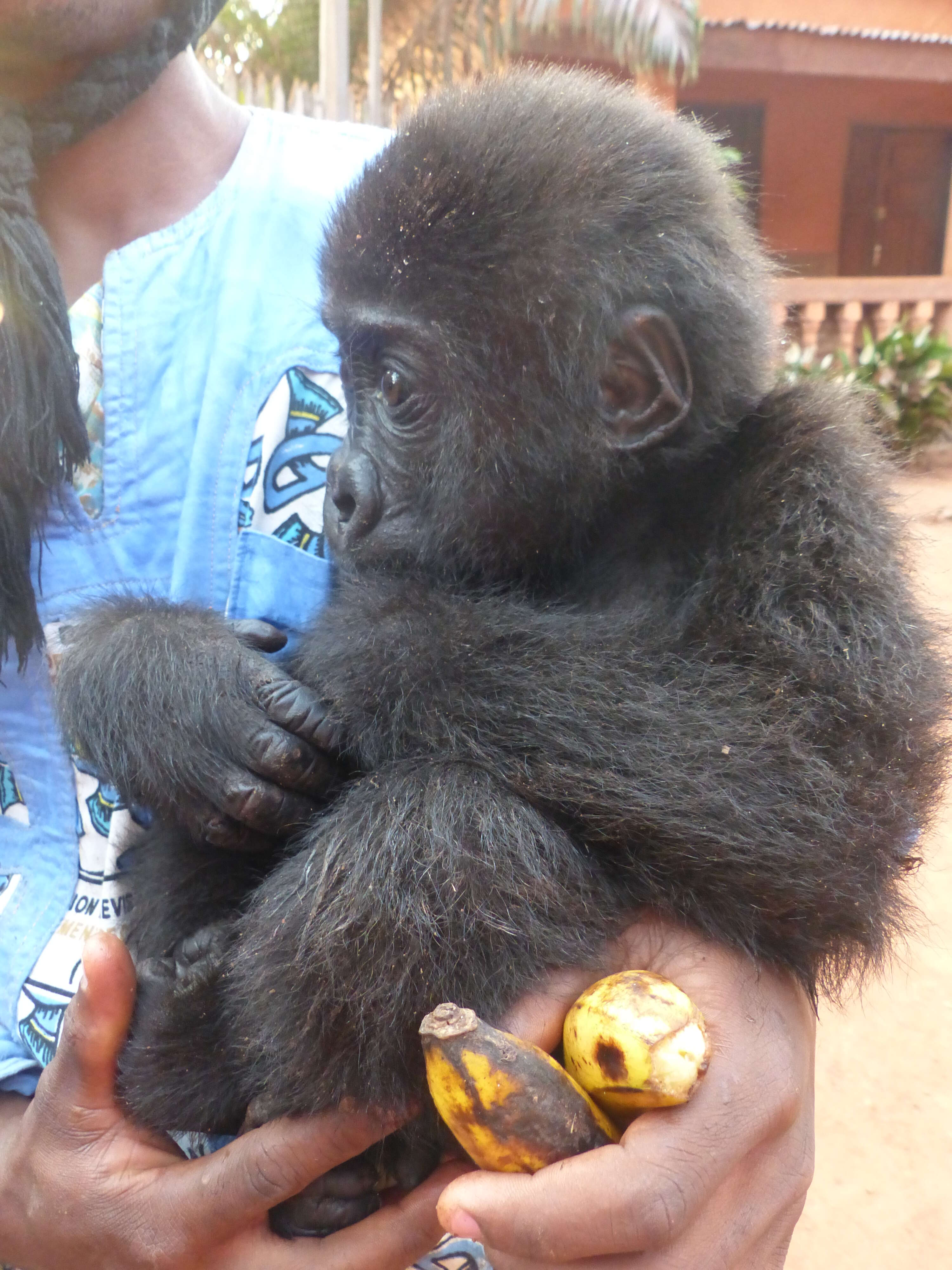 "His mother would not have left him alone without fierce resistance, so it's highly likely that she was killed and sold in illegal bushmeat trade," LWC explained on Facebook. "We are grateful the orphan is doing well, despite the trauma he experienced. We give him all the time he needs to settle and surround him with lots of love and special care."
Already, after just a few weeks at the rescue center, the little gorilla is noticeably in better spirits.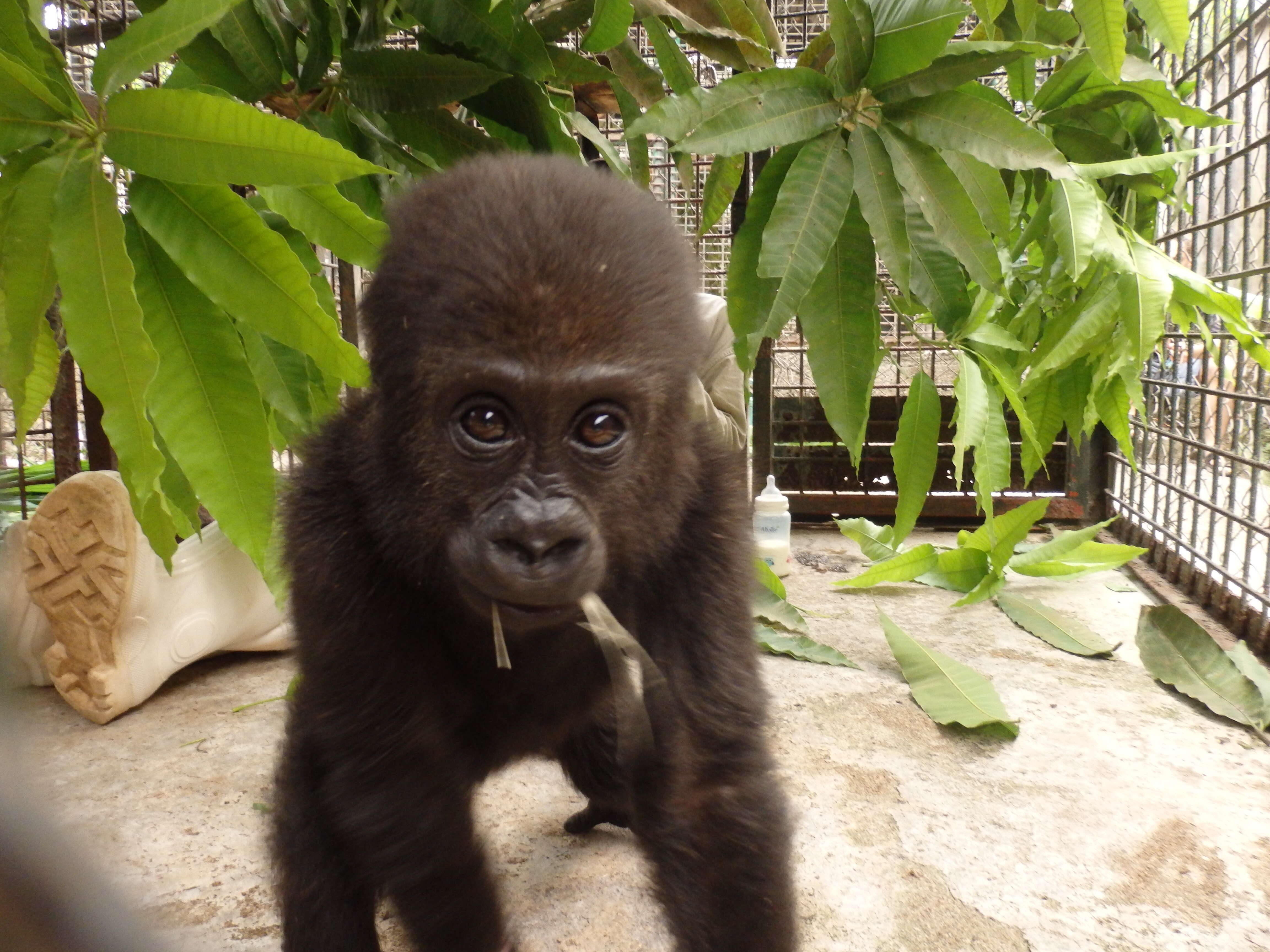 His caretaker is playing with him to relieve his residual anxiety and teaching him how to forage for food, something his mother would have taught him, had she been able to.
And after it's sure he's healthy and ready, he'll be integrated into a group of other young gorillas.
He has a lot to recover from — but already it's looking like the time he spent tied up and alone is becoming a distant memory for him.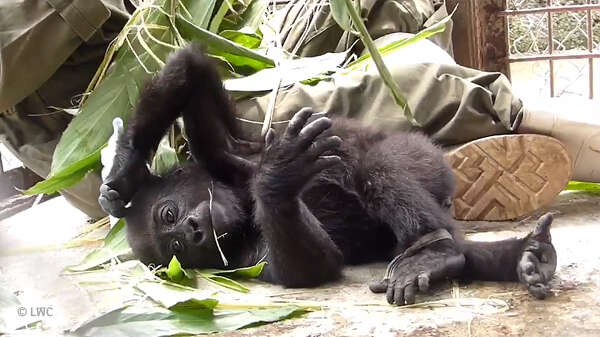 You can make sure this little gorilla grows up strong, and help the roughly 300 other animals at LWC, by
making a donation
.