When an 8-month-old elephant was spotted by people on Kenya's Loisaba Conservancy all alone, they knew something was seriously wrong.
Elephants are raised by their moms with the help from the whole herd (other female elephants who help raise the herd's babies are called "nannies") — and elephants stick close to their herds even when they grow up.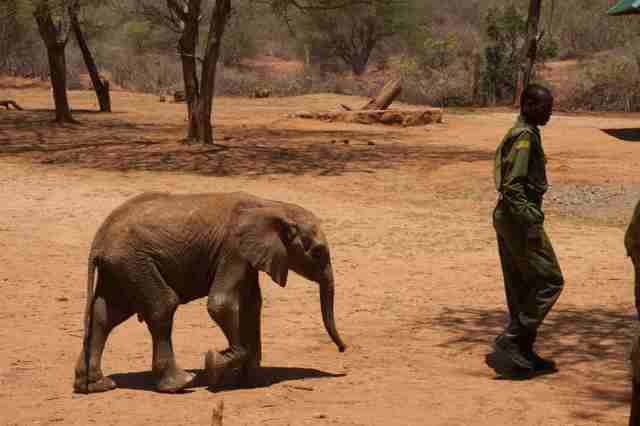 If the little elephant, now named Loisaba, hadn't gotten the help of some kind people, he probably wouldn't have survived.
Loisaba was brought from the conservancy to Reteti Elephant Sanctuary, where he'll be able to grow up strong and eventually be released back into the wild. And part of why he'll be able to do this is because he can be socialized with the herd of 10 other baby elephants at the sanctuary who also lost their families one way or another.
After Loisaba was flown by plane to the sanctuary, it came time to meet the herd who would become so important to him.
And when one of the baby elephants, Nadasoit, spotted him, he got so excited he had to sprint over right away and meet the new orphan. Luckily, the sweet moment was caught on camera.
"His first friend came barreling down the hill to meet him," Reteti Elephant Sanctuary wrote. "They then began to intertwine trunks, like little children holding hands."
Loisaba is getting all the things he needs now to grow into a strong adult elephant — from love to bottles of delicious milk.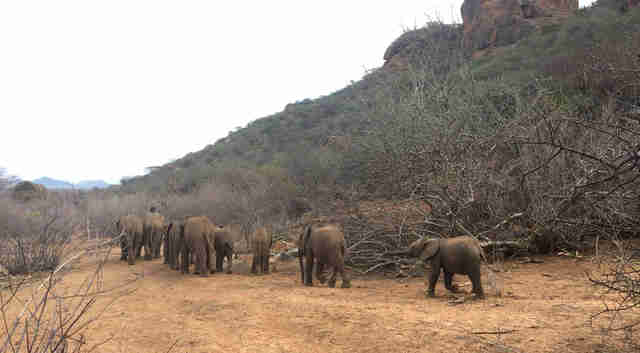 And the herd of orphans can't seem to get enough of him.
"The other elephants were excited to see him and eager to get to know him," the sanctuary wrote. "They followed Loisaba everywhere for the rest of the afternoon. Loisaba is now a part of the family."