Grief-Stricken Orca Mom Finally Lets Go Of Her Baby's Body
It's been 17 days and 1,000 miles, but it was finally time.
After at least 17 days and swimming 1,000 miles in a captivating display of grief, a wild orca mother has finally let go of the body of her dead calf.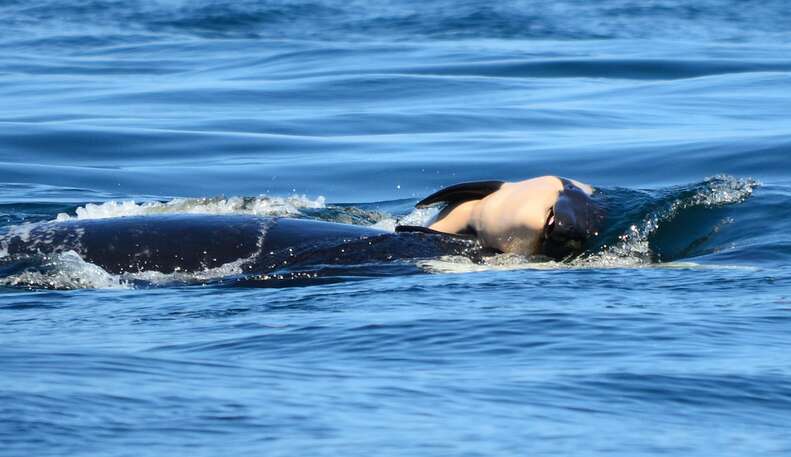 J35, also known as Tahlequah, was spotted on the afternoon of August 12 chasing a school of salmon with her friends in Haro Straight, off British Columbia, Canada.
"J35 frolicked past my window today with other J Pod whales, and she looks vigorous and healthy," Ken Balcomb, founding director of the Center for Whale Research (CWR), told The Seattle Times. "The ordeal of her carrying a dead calf for at least 17 days and 1,000 miles is now over, thank goodness."
"Her tour of grief is now over, and her behavior is remarkably frisky," CWR wrote in a release.
The sighting comes as an enormous relief to people around the world who had been following Tahlequah's tour of grief, which began just a half hour after she gave birth on July 24, swimming for mere moments with her baby before the calf died.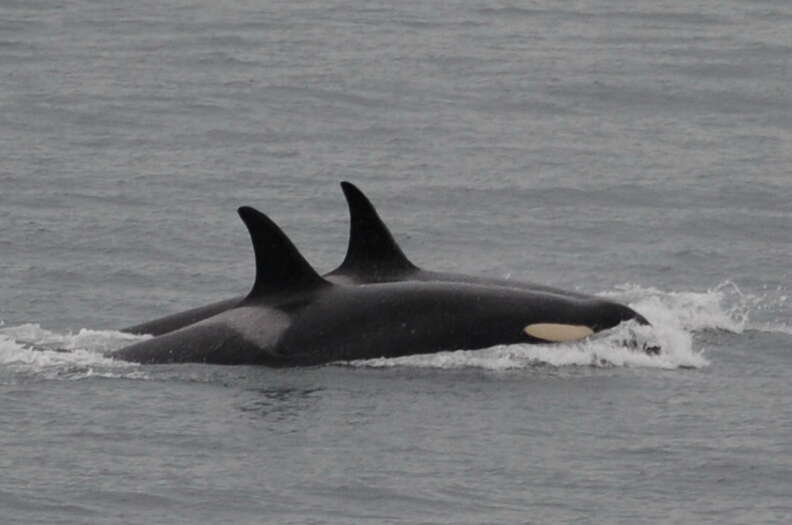 The death was not just a singular loss suffered by Tahlequah: It has actually been three years since any orcas of the endangered southern resident killer whales — which includes J Pod, K Pod and L Pod — have given birth to healthy calves. Overfishing and damming rivers have severely depleted Chinook salmon, the main food source for these orcas, and this lack of food has made Tahlequah and her family and friends dangerously weak. This group of orcas previously suffered losses in the 1970s, when SeaWorld and other marine parks took a generation of baby orcas for display in tanks.
"J35's ecosystem is at dire risk because of our activities," Barbara J. King, professor of anthropology at the College of William & Mary and author of "How Animals Grieve," told The Dodo last week, after she confirmed that Tahlequah's behavior appeared to be a mourning process. "It is we who have dammed the rivers, polluted and overfished the waters, and it is up to us to act to help."
Now that the world has become aware of the threats facing the Tahlequah's pod and the southern resident killer whales, conservationists hope that Tahlequah's tour of grief won't soon be forgotten — perhaps it can even spark action to save the southern resident killer whales.
"The best way to help is to push for lowering the orcas' great stresses by moving forward quickly with environmental measures like dam breaching, and fighting pollution and overfishing," King said.