Orangutan Is So Depressed Inside Zoo On Top Of Shopping Mall
"This is one of the biggest problems with captivity — it takes an animal's choices away."
"The mall itself is innocuous, a little run-down, though you'd never guess such a place existed at the top of it," Gekoski told The Dodo.
But when Gekoski entered the rooftop zoo, he was confronted with an array of unhappy-looking animals living in bleak, grimy cages. The orangutan sprawled on the floor caught Gekoski's attention immediately.
"[It] was a sobering experience," Gekoski said. "In the wild, orangutans are generally solitary animals and spend very little time on the ground. They even build nests and sleep high up in the canopy. So to see them acting this way is completely unnatural behavior."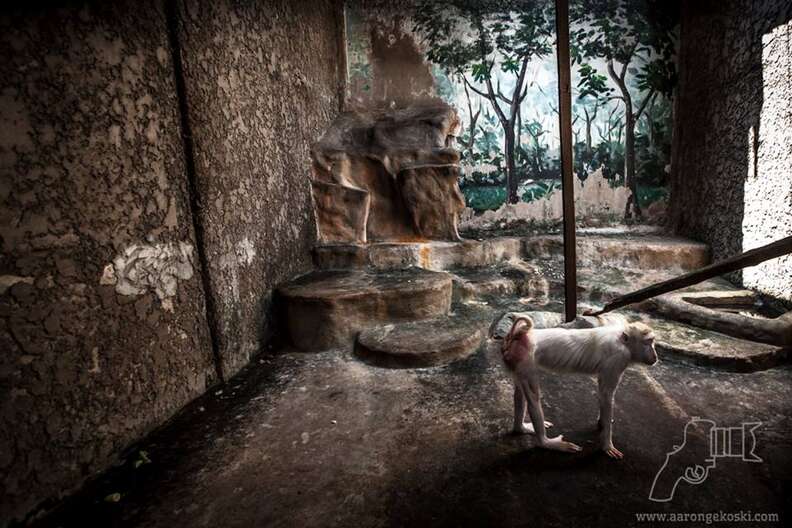 Besides the orangutan on the floor, the zoo housed two chimpanzees, a gorilla and three other orangutans. There were also flamingoes, goats, ponies and other animals in another part of the zoo. All of the animals looked miserable, according to Gekoski, and the conditions they had to live in were abhorrent.
"It was a very dark, dirty and depressing place to visit and felt a little postapocalyptic," Gekoski said. "Orangutans share over 96 percent DNA with us and possess many human emotions — they seemed incredibly bored and depressed, as did the chimp. One of the enclosures was so dirty you could barely make out there was a chimpanzee inside."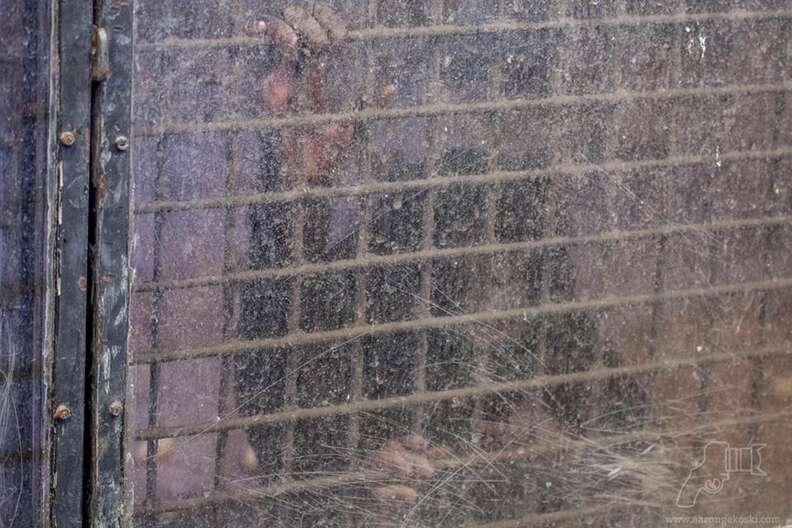 Two years ago, The Dodo covered a story on Bua Noi, the female gorilla who has lived at Pata Zoo for over 30 years. Bua Noi was captured from the wild when she was just a baby, and she's lived in a barred cage by herself ever since. While there had been previous efforts to rescue Bua Noi and transfer her to a sanctuary, she's sadly still there.
"The gorilla just sat there tearing up pieces of paper and drinking from a plastic bottle," Gekoski said.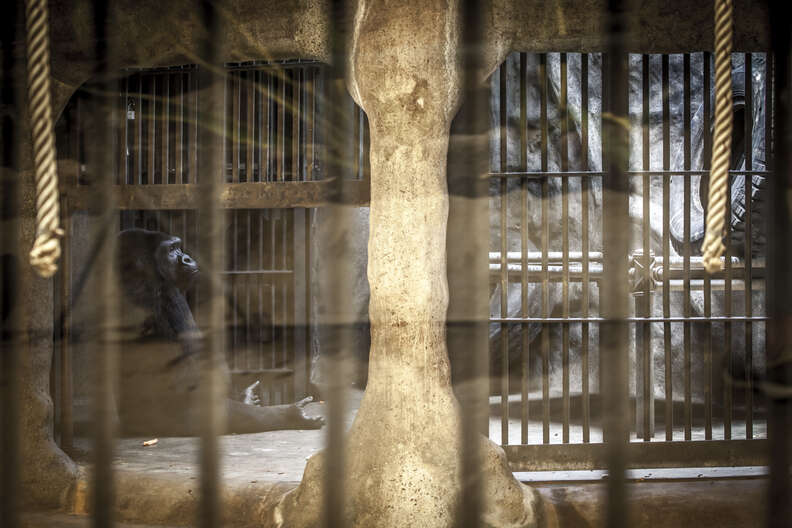 "There are some bars and chains for the apes to swing on and the gorilla had a tire to play in," Gekoski added. "Other than that, there is very little enrichment and stimulation for them. This is one of the biggest problems with captivity — it takes an animal's choices away."
During his visit to Pata Zoo, Gekoski snapped photos of several of the animals, and watched about 10 visitors walk through the exhibits.
"Tourists can get ahold of food to give to the animals," Gekoski said. "Behavior wasn't being monitored closely. I even saw one man pulling and playing with an orangutan's lip."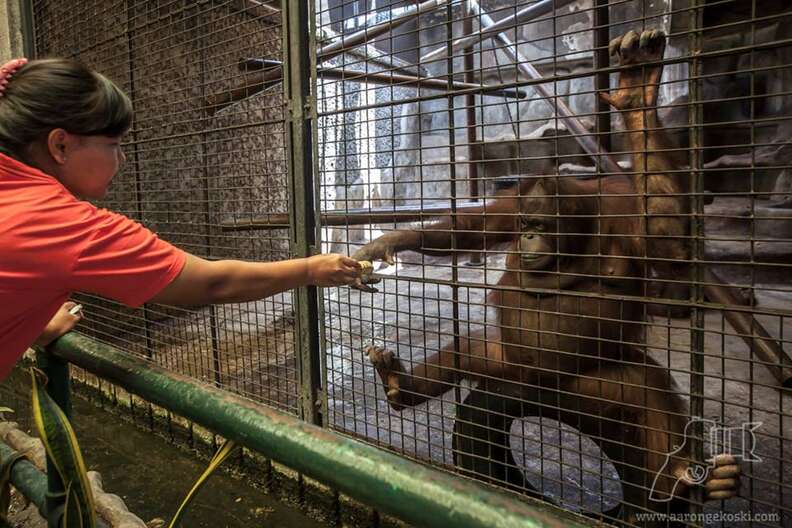 This wouldn't be the first time Pata Zoo has received negative press for its mistreatment of animals, so it may come as a surprise that the zoo remains open. In 2014, Thailand even introduced an animal welfare law that technically protects animals against this kind of facility — but the law isn't always enforced. Despite the ongoing challenges of helping animals in Thailand, animal welfare advocates are still hoping that Pata Zoo will eventually close down.
"The Pata Zoo is a disgrace for all legitimate zoos in Thailand," Edwin Wiek, director and founder of Wildlife Friends Foundation Thailand, told The Dodo. "The animal welfare and safety [at Pata Zoo] are way below even Thailand's standards. Historically, the zoo was founded by a notorious wildlife trader and this facility does not fit in the world of 2018. We can't wait for authorities to finally close it down."
After taking photos, Gekoski left Pata Zoo feeling "torn," he said. But on the other hand, he's also encouraged by the positive responses he's received for his images — especially for the photo of the orangutan sprawled on the floor.
"Of the thousands of images I took in Thailand, this was one of the most hard-hitting," Gekoski said. "I've even had people contact me on social media saying it made them cry. This is the sort of response I want to evoke in people — we need to get emotional about cruel wildlife tourism."
To help animals who have been rescued from abuse in Thailand, you can
make a donation to WFFT
. You can also support efforts to document animal abuse and exploitation in Southeast Asia by
making a donation to Gekoski's work
— he will be making a film about Thailand's wildlife tourism industry.