People Just Discovered 17 Beautiful Animals No One's Ever Seen Before
So colorful 😍
People just saw some very stylish individuals slithering across the seafloor — and the name "sea slug" doesn't exactly do justice to just how exquisite they are.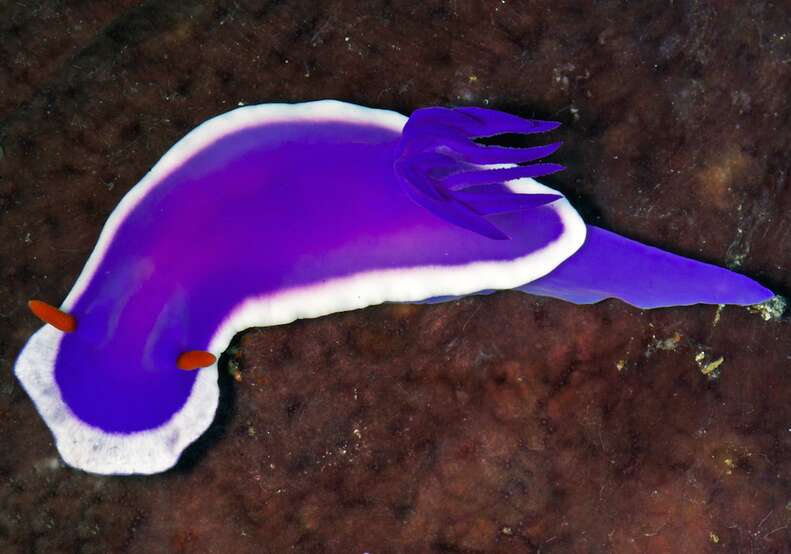 Scientists just discovered 17 new species of the sea slug genus Hypselodoris living in coral reefs where the tropical waters of the Indian Ocean come together with the Pacific.
In mapping how these species are related to each other, the researchers, for the first time, did a deeper investigation into why exactly these invertebrates are so vibrantly colored in the first place.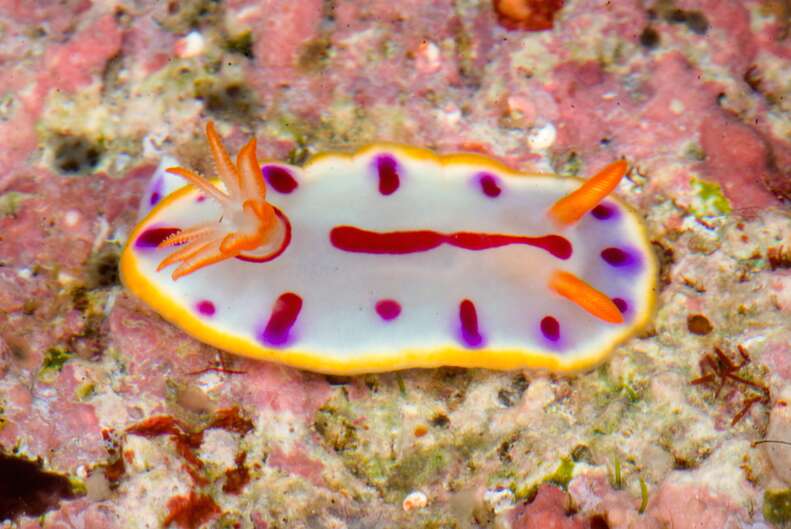 "We're only beginning to understand the evolution of color," Terry Gosliner, invertebrate zoologist at the California Academy of Sciences (CAS), said. "This is the first time we've had a family tree to test longstanding hypotheses for how patterns evolve."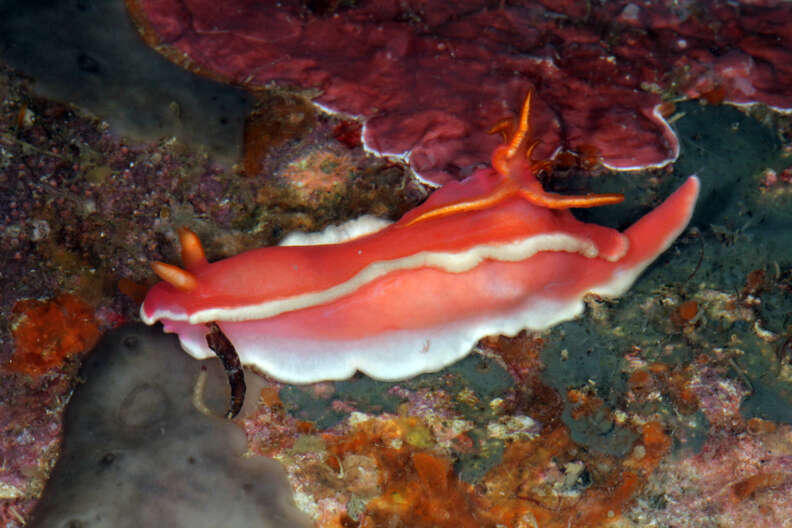 Gosliner has the unique accolade of being the scientist who has discovered over one-third of the world's known sea slug species. In the past, he and his teams have mapped the anatomies of the sea slugs to understand how they evolved. But this time, the team created "color trees" to understand more about the animals and their environment.
"When we find an anomaly in color pattern, we know there's a reason for it," Hannah Epstein, researcher at James Cook University in Australia, said. "It reveals a point in evolution where a selective pressure — like predation — favored a pattern for camouflage or mimicking another species that may be poisonous to would-be predators."
The scientists discovered that slugs ended up donning similar color schemes not just in cases where they were closely related. Some slugs that were very distantly related ended up adopting similar styles so that they could better blend into the environment and avoid predators.
"Sea slugs have an arsenal of strategies for surviving, from mimicry to camouflage to cryptic patterns," Gosliner said.
"We're always thrilled to discover new sea slug diversity," Gosliner, whose birthday, October 29, was declared National Sea Slug Day to honor his contribution to studying these animals, said.