"The state's current population is too small," Mark Elbroch, lead scientist of Panthera's Puma Program, wrote this week. "Overhunting small, most-easterly populations of pumas may effectively stop their natural eastward expansion and could cause extra conflict with humans."
It's estimated that of the 59 mountain lions in this region, 30 percent are still just kittens. The hunt would allow a quota of four female mountain lions to be killed, even though they may be mothers in the process of teaching their kittens how to hunt and survive on their own.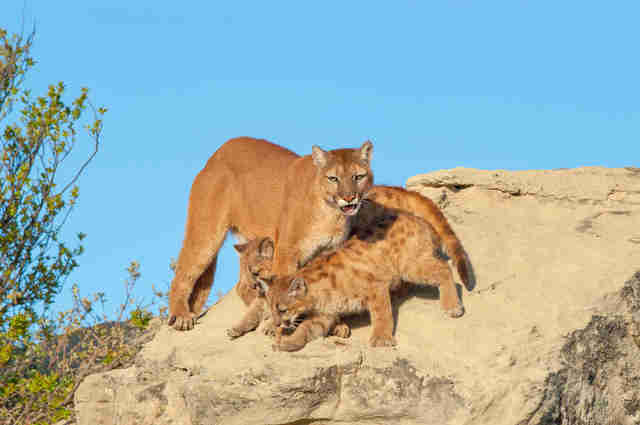 The last time Nebraska allowed a mountain lion hunt was 2014 — and it had to be stopped suddenly because too many cats ended up dead.
"This is exactly our point," Elbroch added. "You can't add additional hunting pressure on small populations already suffering mortality from other causes. The public backlash over the initial hunt was high."
The commission is allowing public comment until June 22 — and hopefully enough people will speak up for these cats.