Flamingo Decides He Doesn't Like Zoo And Runs Away
It's been 13 years and he's thriving in the wild ❤
More than a decade after making his daring escape from life in captivity at a Kansas zoo, a runaway flamingo has been spotted alive and free in the wild.
And best of all, he seems to be thriving.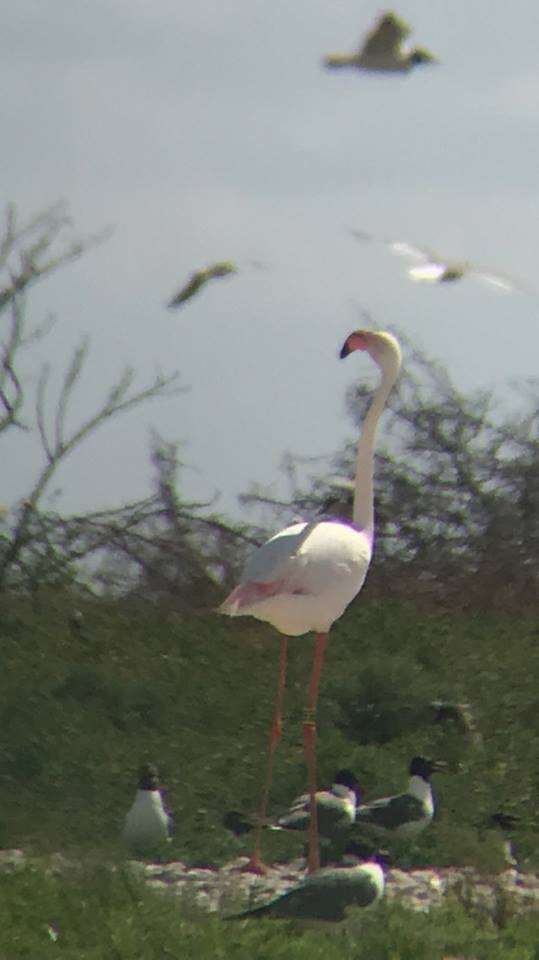 In 2005, the feathered fugitive, dubbed No. 492, managed to fly away from the Sedgwick County Zoo after staffers there reportedly failed to clip his wings. The flamingo was at the zoo for several years by then, having been transported there from his native Africa, and had apparently had enough.
Initially, keepers attempted to recapture 492, but they were unable.
Since then, the flamingo has been spotted several times. In 2013, he was even spotted with a flamingo companion on the coast of Texas.
This most recent sighting of 492 occurred in May, also in Texas. In announcing the discovery, Texas Parks and Wildlife hailed the bird as "legendary."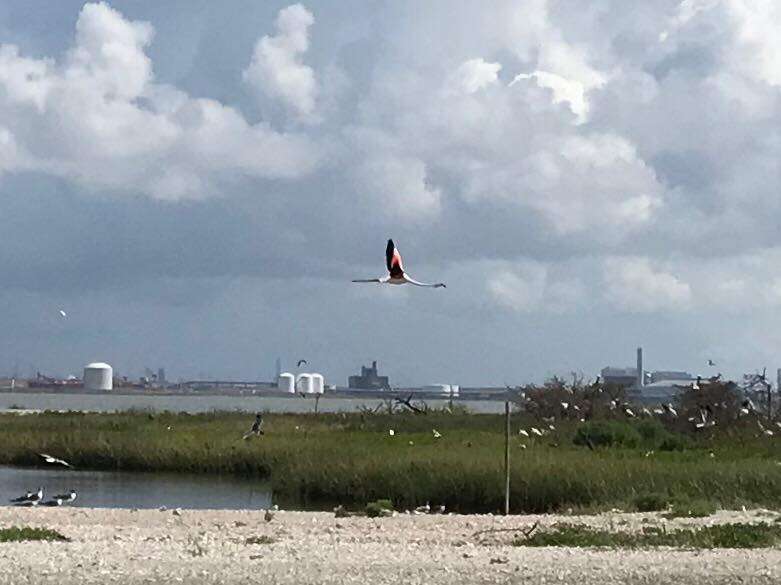 While the flamingo may technically be "on the lam," his former captors seem happy to see him thriving all these years later, as zoo director Scott Newland told Austin360:
"From my seat, this story is less about the fact that we lost a flamingo, and more about how resilient they are and how amazing it is that 492 is alive and well and seems to be doing well along the Gulf Coast."