Elephants Kept In Pit Want To Get Out So Badly
"It is hard to watch ... knowing the emotional damage caused every day."
A video clip just over a minute long captures the chilling reality of keeping emotional, curious and social animals like elephants in zoos.
Guillermina and Pocha, a mother and daughter at the Mendoza Zoological Park in Argentina, are shown reaching their trunks up as far as they can out of the concrete pit where they live, as if trying to explore the outside world.
Luckily, these elephants are not supposed to be at the zoo for much longer.
Last year, the zoo decided to retire all four of its elephants — Asian elephant family Pocha, Tamy and Guillermina, as well as African elephant Kenia — to South America's first elephant sanctuary, Elephant Sanctuary Brazil, which opened last October.
"The fact that the Mendoza Zoo is taking the initiative to move all four of their elephants is a selfless act that is inspiring and deserves enormous accolades," Scott Blais, CEO of the Global Sanctuary for Elephants (GSE), the organization that coordinated the agreement, told The Dodo last December. "We know that elephants are highly complex emotionally, socially and psychologically ... Fortunately, the Mendoza Zoo has realized the negative impact captivity has on these sentient beings and they have made the clear choice to provide them with a brighter future."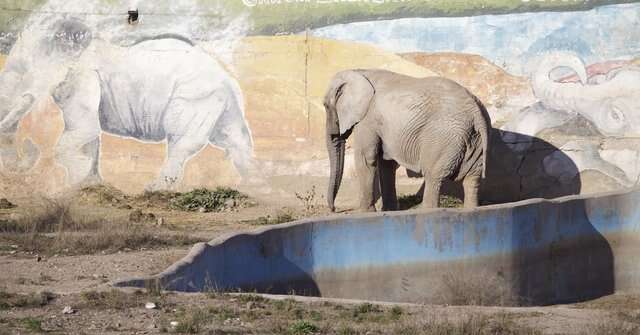 But the sanctuary still has to raise enough money to get them there — and the trip just can't come fast enough.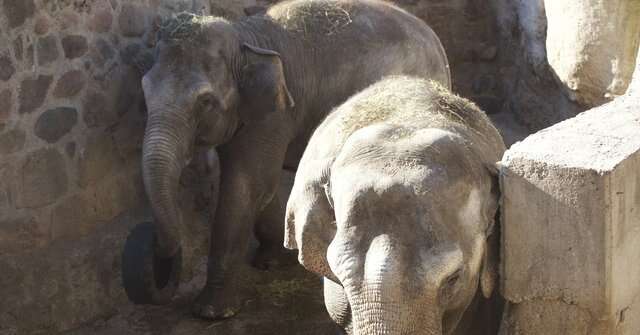 "This is no life for an elephant ... It is hard to watch the Mendoza elephants, knowing the emotional damage caused every day," GSE wrote about the video of Guillermina and Pocha earlier this month. "Spending hours reaching up over a wall, taking in any smell they can find, trying to create some sort of picture of the world outside of their walls; searching for a morsel of anything different and new. What makes it easier is knowing [a] sanctuary can heal even wounds decades old. We just have to get them here."