Man Stops Traffic So Huge Python Can Safely Cross The Road
Such a hero 👏
It was New Year's Eve, and Tom Taylor and some friends were driving to a holiday party in Thailand — but something on the road made them hit the brakes.
A huge, 9-foot-long python was trying to cross the road — and Taylor knew he had to help him.
"The road was rather busy, so we did not think twice before stopping the van we were in," Taylor, assistant director of Wildlife Friends Foundation Thailand (WFFT), told The Dodo.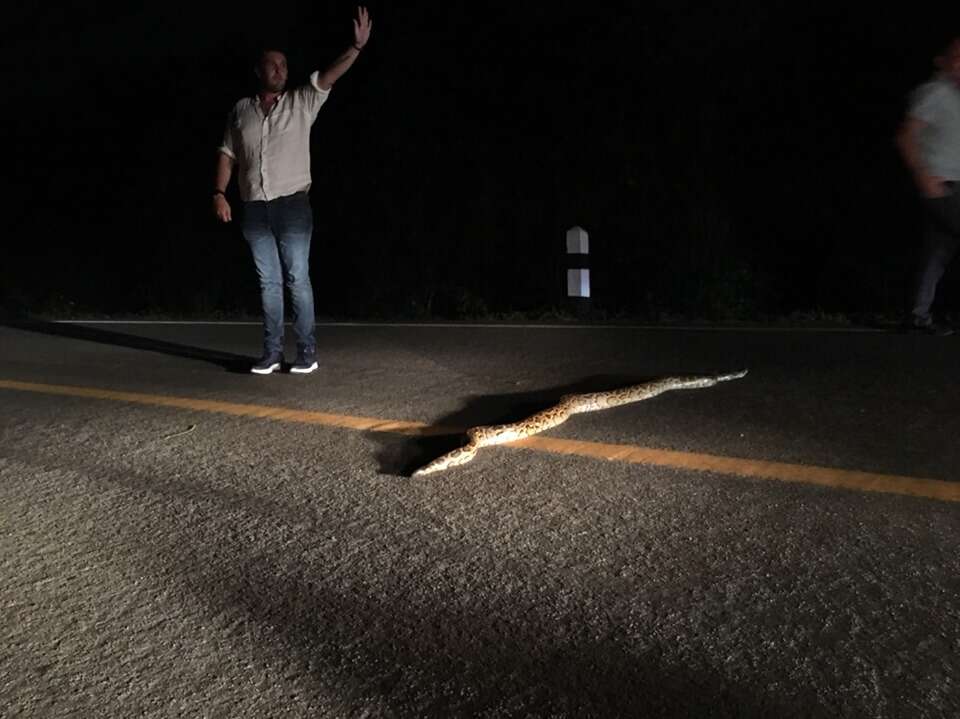 Taylor leapt out of the van and ran into the road, waving his arms to stop any oncoming cars.
Thanks to his quick thinking, the python made it to the other side.
"Hopefully he slithered off far away from the dangers of man, and has managed to stay away from danger," Taylor said.
This incident might seem remarkable, but Taylor said it's common for pythons to be seen on the road — or just about anywhere — in Thailand. In fact, the WFFT team recently found another big python slithering outside the volunteer building at their rescue center.
"This is kind of a regular thing for us, living close to the forest," Taylor said. "It seems people are surprised by something that we find very normal."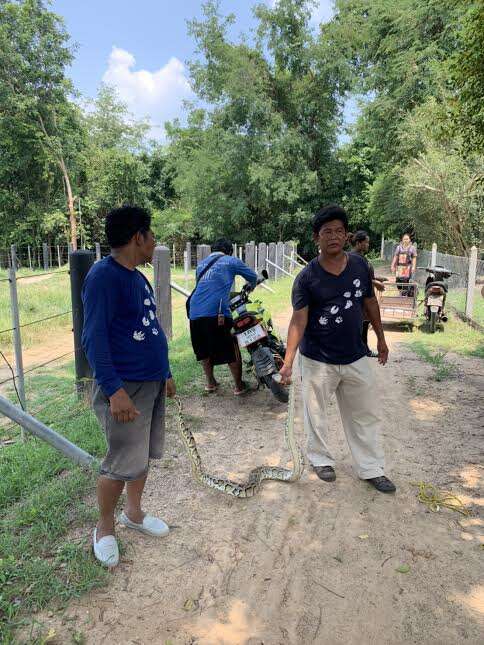 Ordinary or not, Taylor's actions saved a life — and the python would surely be grateful for that.
To help rescue other wild animals in Thailand, such as elephants, macaques and slow lorises, you can
make a donation to WFFT
.