Man Rescues 'Puppy' And Brings Her Home — But Something Is Off
"He was absolutely shocked. [It] came as a big surprise."
A man was hiking through a canyon in San Diego when he suddenly came across a startling sight: A tiny puppy abandoned all alone.
The man looked around but didn't see any other puppies or dogs. The poor little puppy appeared to only be days old, and he knew there was no way she could survive out in the wild on her own. He decided to bring her home with him, and contacted the San Diego Humane Society to see if they could come and take her in.
The rescuers, of course, agreed to go and collect the little puppy, but as soon as they arrived, they noticed there was something very strange about the puppy — and quickly realized it was because she wasn't actually a puppy at all.
She was a coyote.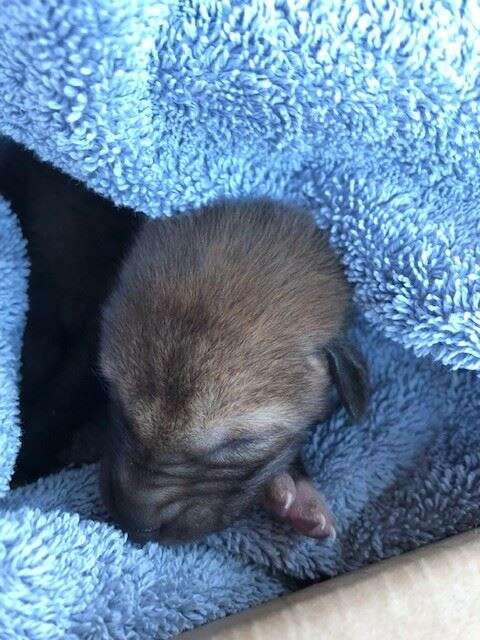 "It is challenging to distinguish between a young dog and a coyote pup when they are so young, but the largest difference is the elongated snout," Dariel Walker, communications specialist with the San Diego Humane Society, told The Dodo. "Our officers are highly trained to recognize these differences."
Of course, the man had absolutely no idea that he'd been caring for a coyote in his home, and was completely bewildered when the officers informed him of his mistake.
"He was absolutely shocked," Walker said. "He thought he had found an abandoned puppy, so discovering the creature was actually a wild animal came as a big surprise."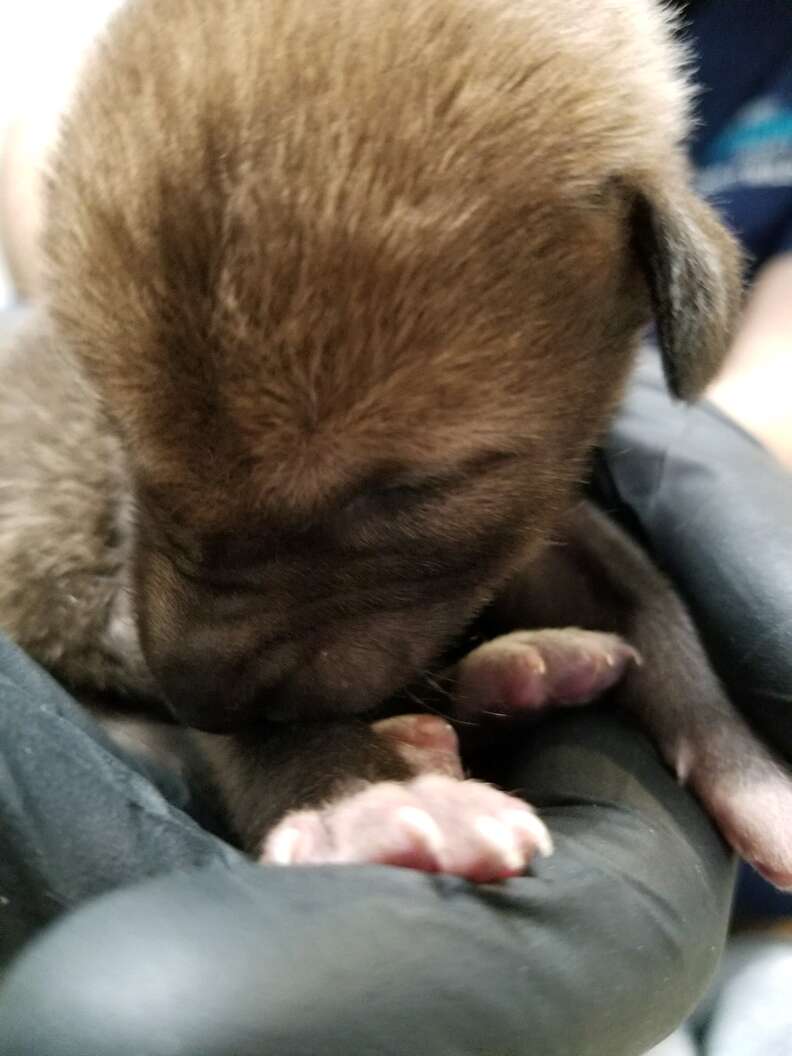 While it's impossible to know for sure, it's possible that the coyote pup's mother had been moving her and her siblings to a new den, and had accidentally dropped her in the process or been startled by a passerby and left her behind.
Of course, the tiny coyote pup was still too young to be out on her own, and therefore needed rescuing just as much as a regular puppy would have. It's very lucky that the man found her when he did, or she might not have made it — so even though he had no idea that he was rescuing a coyote, it's wonderful that he did.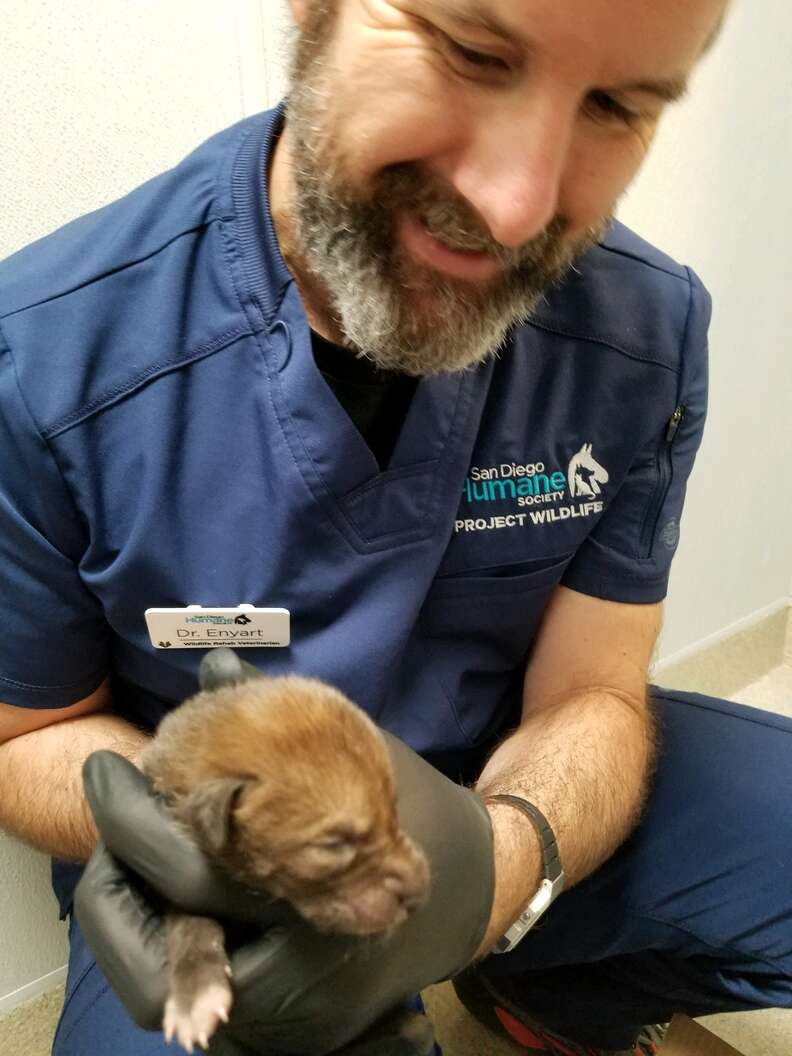 The humane officers with the San Diego Humane Society quickly took the coyote to their vet to get her checked over. They also gave her some formula, feeding her and comforting her during what must have been a very confusing time.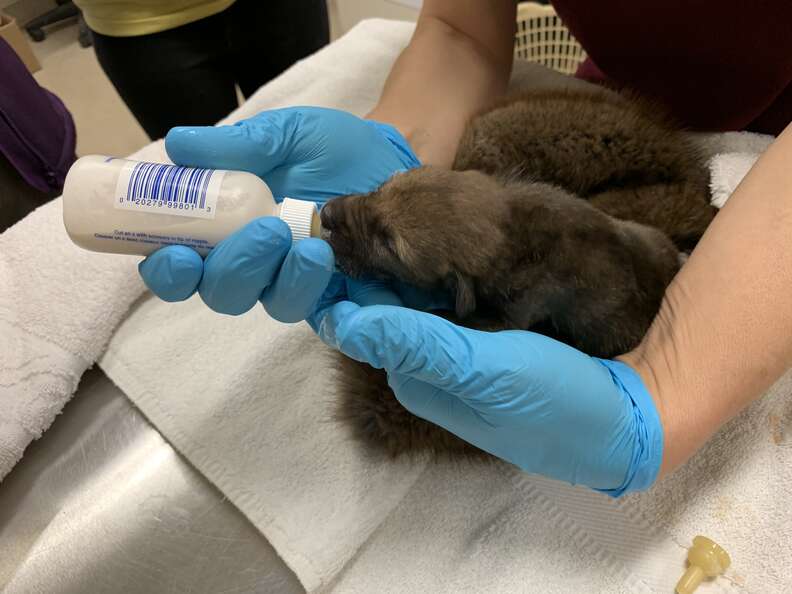 "We believe the pup was only a few days old, and its eyes had not yet opened," Walker said. "The pup, who was in good condition, was in our care for no more than 24 hours before it was transferred to the Fund for Animals Wildlife Center in Ramona, California."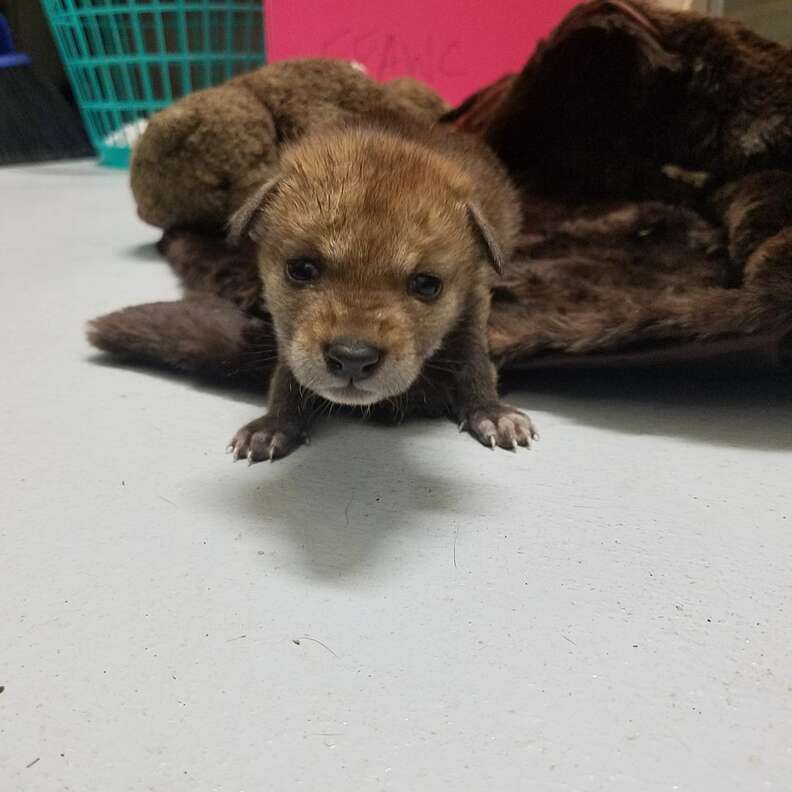 The coyote pup is now safely in the care of the Fund for Animals Wildlife Center, an affiliate of The Humane Society of the United States, and is currently doing very well. It's still too early to know for sure, but her rescuers are hopeful that she will eventually be able to be released back into the wild. For now, she's getting all the care she needs, thanks to the man who had no idea who she really was.