Monkey Shot In Face With Arrow Finds The Perfect Person To Help Him
He was so scared.
When a woman named Mongkol Plus saw the sad macaque near Bangkok, Thailand, she was surprised the animal was still alive.
Someone had shot the monkey with an arrow, and the shaft had lodged itself deep between the animal's eyes.
Plus tried to capture the monkey, but he got scared and jumped into a lake to get away.
"He obviously did not know he was being rescued," Tom Taylor, assistant director for Wildlife Friends Foundation Thailand (WFFT), which has been helping with the macaque's rescue, told The Dodo.
But Plus was determined to help the monkey, whom she named Rocket, and she eventually caught him and whisked him away to an emergency vet.
"The arrow went through his skull almost hitting his brain and his vertebral column," Taylor said. "It could have killed him instantly."
The vet, however, managed to save Rocket's life. He's been responding really well to treatment since then, Taylor said.
While Rocket managed to survive, other macaque monkeys aren't so lucky. People commonly shoot macaque monkeys in big cities in Thailand, according to Taylor.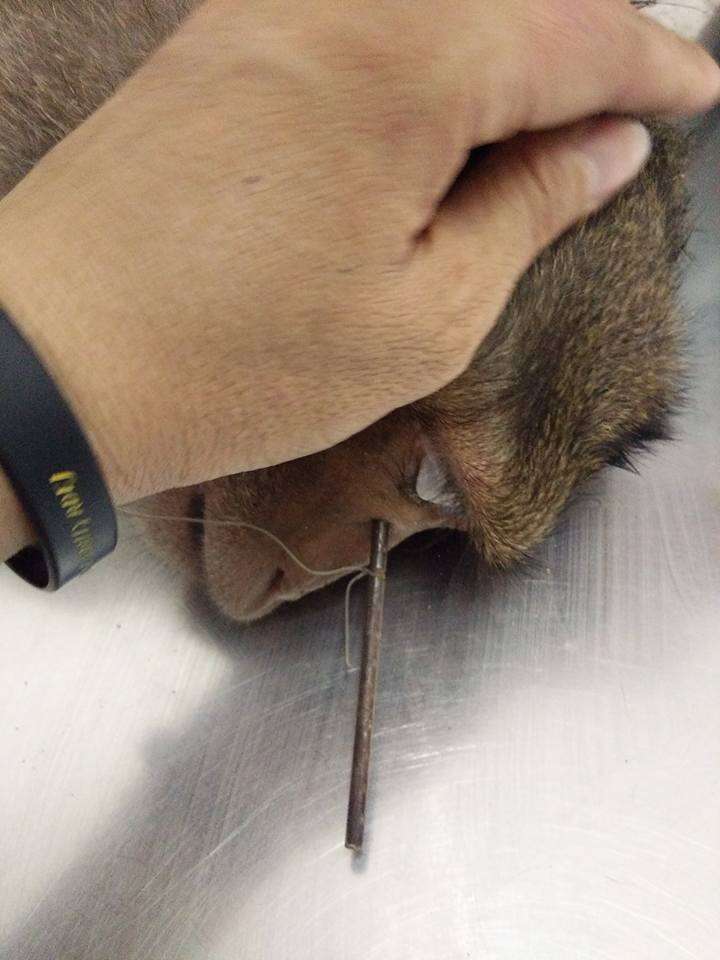 "Urban macaques often come onto conflicts with humans [and] are regularly persecuted as pests," Taylor said. "In this case, the male [Rocket] has been shot in the face with an arrow; this may have been because someone wanted to seek vengeance for him damaging their property or it may have been by someone who wanted to use the animal as a target while out sport hunting."
While Rocket survived his biggest health issue, he's also facing another problem that's common to macaques in urban areas — he's quite overweight.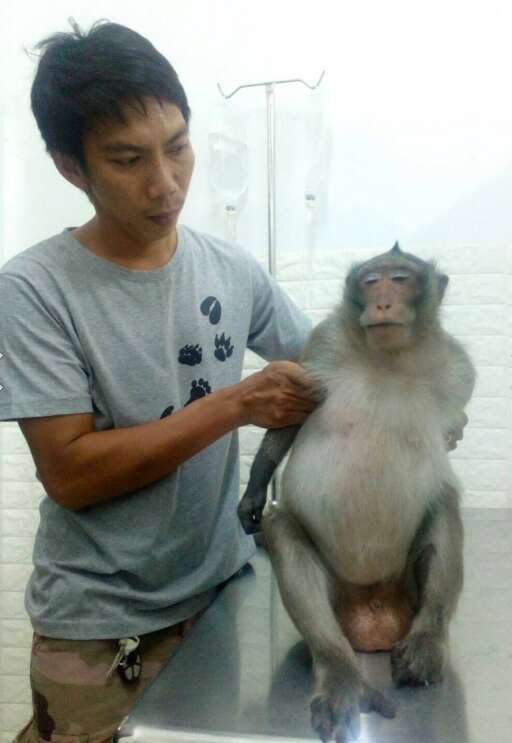 "This is due to the high density of humans in the area where he lives," Taylor said. "The urban macaques are often given human foods such a crisps and other snacks, and people doing this think they are helping the animals but its has the opposite effect."
Rocket is now recuperating at a rehabilitation center run by WFFT, and Taylor said he should be released in just a couple weeks.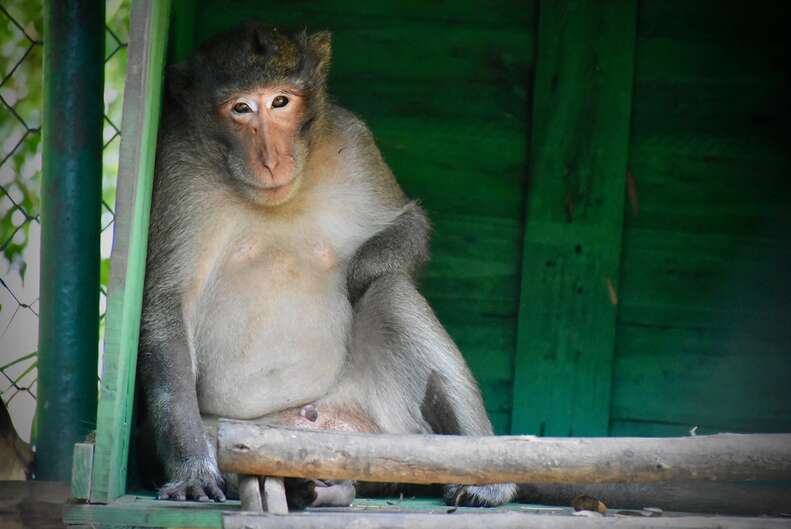 "He is a very sweet, big boy, but is currently a little lost with his new surroundings," Taylor said. "He is eating well and will have little or no long-term problems from his terrible ordeal."
To help Rocket make a speedy recovery, and to help WFFT save more monkeys from human-animal conflict, you can
make a donation
.