Crowd Stops Traffic On Busy Street For Sweetest Reason
It's the little acts of kindness that count ❤️️
That people are basically good at heart can sometimes be hard to believe — but something that happened on a busy city street recently serves as a heartwarming reminder.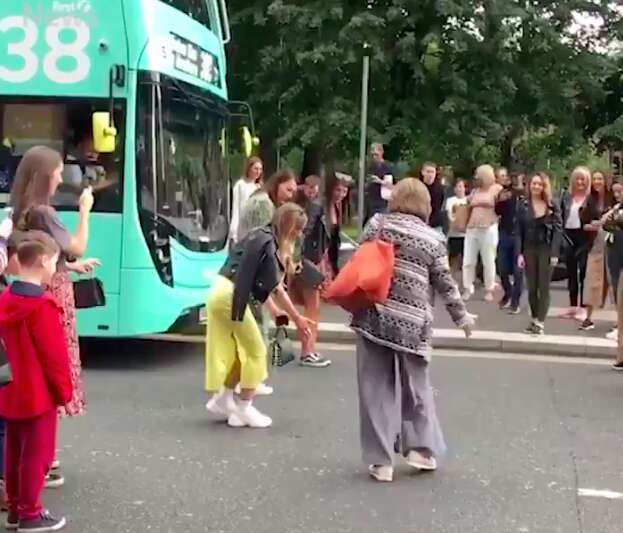 When dozens of perfect strangers noticed a little wild family of ducks stranded on one side of the street in Glasgow, Scotland, they all came together for a few moments to help them.
Some people lined themselves up along the road to block traffic, including a city bus, which would just have to wait. One woman took it upon herself to help usher the mother duck and her five ducklings safely to the other side.
"So kind of her and everyone else who guarded the duck family to safety," one commenter observed on Twitter. The short video clip captured how helping the family reach the park put smiles on so many faces.
Several people on Twitter observed that the act of kindness gave them hope: "This proves that there is still good in this cruel world. Bless them all," one wrote.
Ducklings stay with their mom for about two months before going off on their own. It's important for them to stay close, since Mom helps them learn what kinds of food to eat and also helps keep them dry and warm.