Tourists Quickly Learn Why You Shouldn't Try To Pet Lions
Wow 🙈
Look but don't touch.
That's one lesson a pair of tourists recently learned the hard way while on a safari tour in Serengeti National Park in Tanzania.
Seeking refuge from the sun, a group of five lions wandered over to sit in the shadow of the tourists' SUV before going about the rest of their day.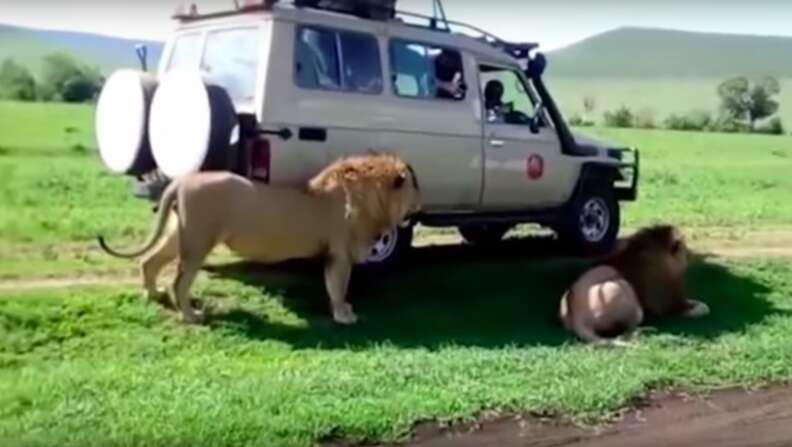 As a male lion got closer and stood with his side against the truck, one of the tourists inside thought it would be the perfect opportunity to pet him.
When the lion wasn't looking, the woman reached her hand right out of the window to pet his thick fur. The people began to snicker — and then the lion locked eyes with them.
Flashing his giant teeth, the lion let out a deep growl. The tourists began to panic, rushing to shut the window as the lion bounced to face them, roaring again into their faces.
The tourists managed to get the windows closed — but it was the close call of a lifetime. South African safari ranger Naas Smit told The Sun that, considering their lack of common sense, the pair of tourists were very lucky to to be alive.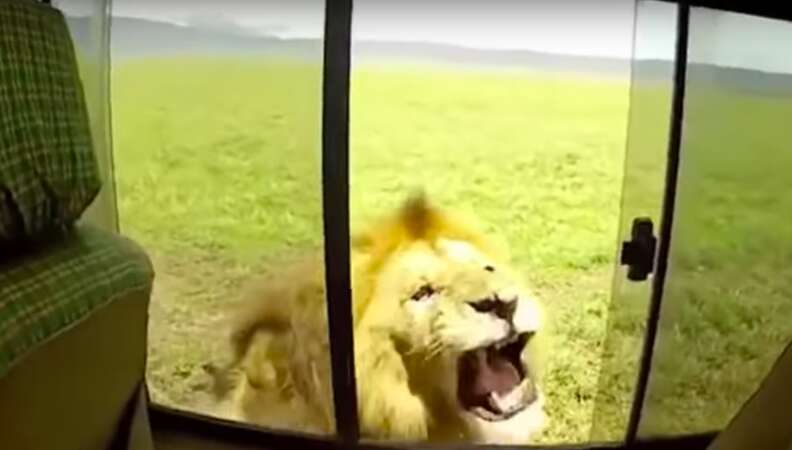 "[The lion] would have the power to pull that tourist straight out of that window," he said. "It was an incredibly stupid thing to do … They were lucky to get away with it. "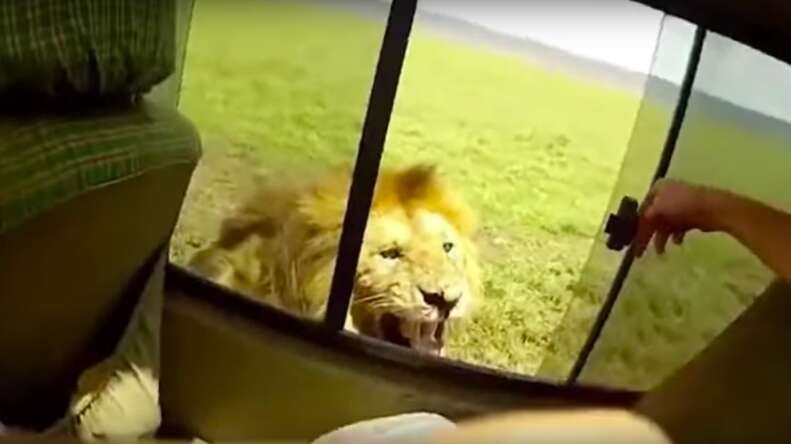 This incident is just the latest viral video showing close calls with wildlife, and in particular big cats. In March, another tourist was in for a fright when a cheetah silently climbed into the window of his safari truck. The cat snooped around the truck for a few minutes before leaving on his own.
And in 2015, a tourist in South Africa was killed when she opened the window of her Jeep to get better photos and was dragged out and attacked by a lioness.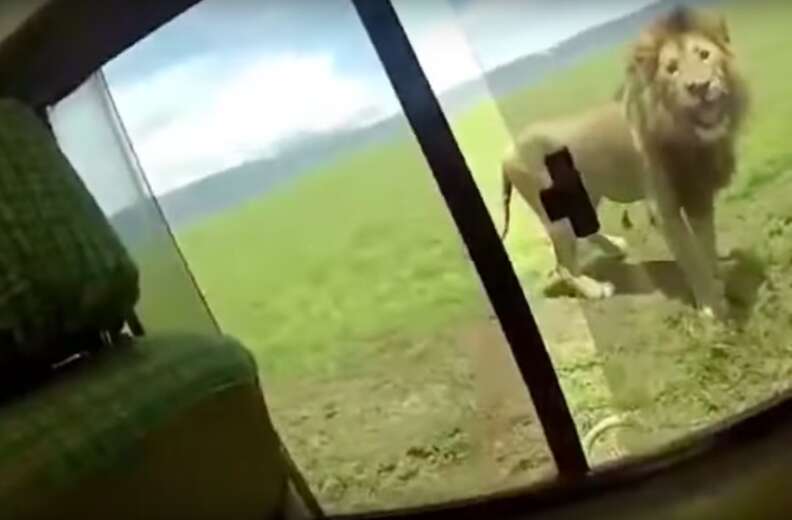 While many nature reserves, like Kruger National Park, tell visitors to keep their windows closed when lions are nearby, tourists regularly flaunt the rules to try to get closer to the animals.
But as these stories show, it might be best to listen — and at the very least, don't try to pet the wildlife.