A lion family held at a zoo in Razgrad, Bulgaria, has been languishing in cramped, tiny enclosures — and for three generations, they've been inbreeding.
As a result, the seven lions, who range in age from 3 months to 12 years, are in terrible health. Their suffering has been met by little — if any — medical care, until now.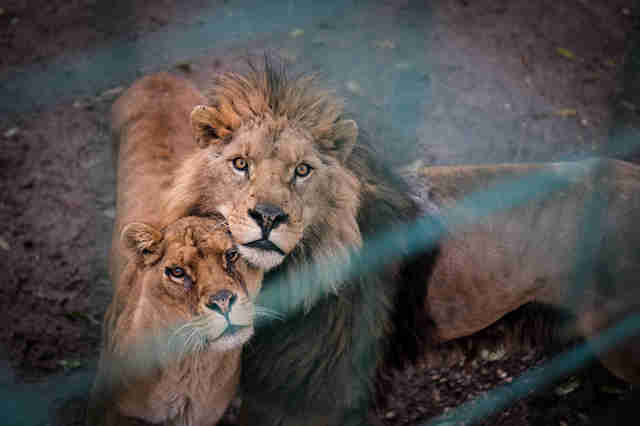 The zoo has been operating without a license for nearly three years. The lions have been deliberately bred and sold to help support the operation, according to Four Paws International.
But ever since rescuers from Four Paws arrived last week, the lives of these lions have already changed for the better.
"This rescue mission was a touching one for me," Yavor Gechev, head of communications for Four Paws, told The Dodo.
In October, Gechev visited the zoo in Razgrad; that's when he saw the lions for the first time. One lion, known as Ivan-Asen, especially moved him.
"The lion keeper showed me all the lions and took me inside the small room to see Ivan-Asen," Gechev recalled. "He looked so miserable in that dark and damp place that I thought there is no way he can make it."
For over a year, Ivan-Asen had been kept in a dark room measuring only about 10 square feet. "It is really a small night room with no access to light," Gechev said. He asked the lion keeper to let Ivan-Asen go outside for a bit, which they did after moving the other lions into other enclosures.
"As soon as Ivan-Asen went out, he ran to the fence to the next enclosure, where his parents were, and laid on the ground against the fence," Gechev said. "His mother Raya came to him and started to stroke and lick him through the bars. It was almost as if she was reassuring him."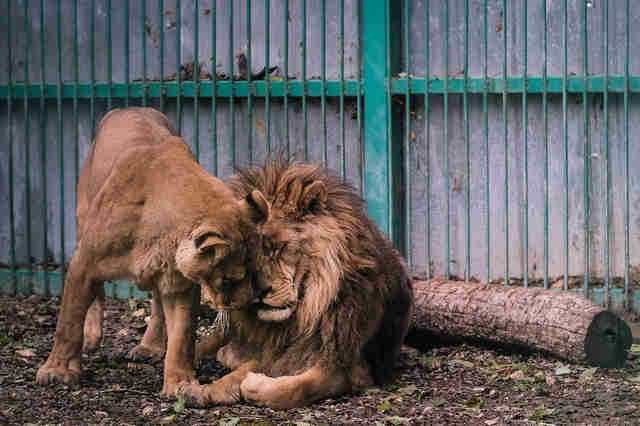 Gechev realized that the lions were suffering physically and emotionally — and so an urgent mission started to give them lives they deserve.
Rescuers from Four Paws sedated the lions just after arriving at the zoo last week and relocated them to facilities where they could get medical care.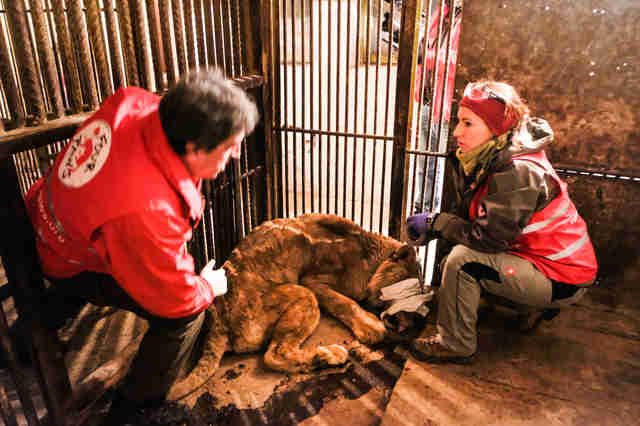 Two cubs were rescued by another organization just before staff from Four Paws arrived. Now, five more lions, three males and two females, have been removed from the zoo. Two of the male lions have already been sterilized to prevent further inbreeding.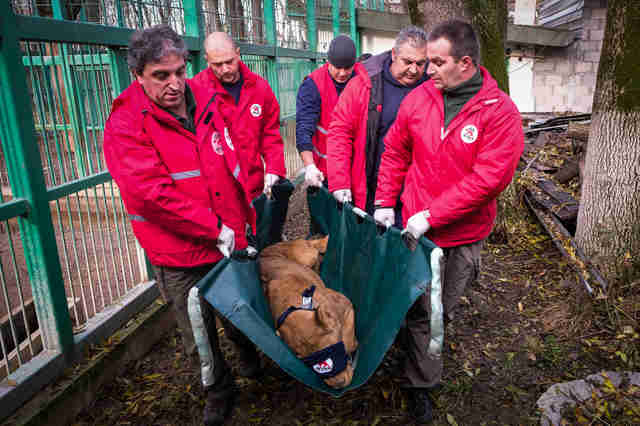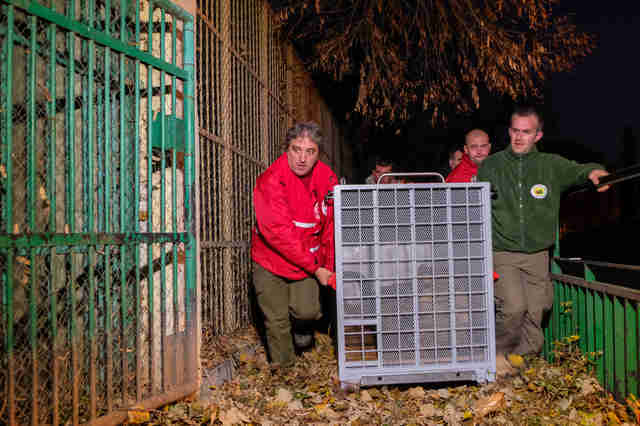 Help came just in time for Ivan-Asen, who was in critical condition and had to be taken to a special facility for a CAT scan.
"His condition is serious but stable for now," Claire LaFrance, communications director at Four Paws USA, told The Dodo. "The facility in Sofia where the lions are temporarily being held is a considerable upgrade from where they came from. They will be cared for by a team of expert veterinarians and behavioral specialists who will not only assess their condition but work with them to assimilate to their new surroundings."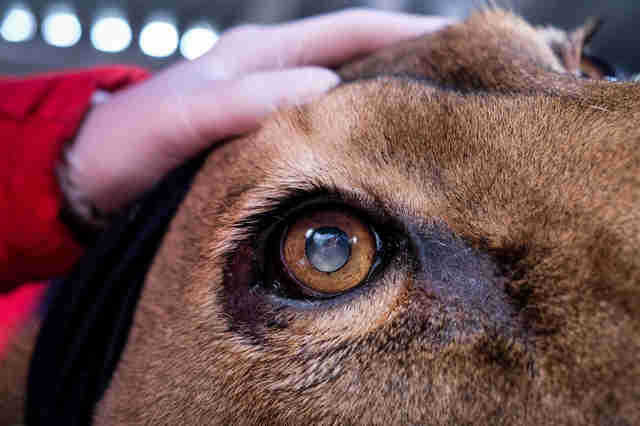 Rescuers are hopeful that once the lions have recovered some of their strength, they will be fit to go to the organization's big cat sanctuary in South Africa, where they'll be able to live out the rest of their lives.
But for now, no one wants to push them — they have already undergone so much and need time to rest.
"Any future transport to more appropriate accommodations will depend on their health and ability to adjust," LaFrance said.