Zookeepers Shoot Leopard Dead For Escaping His Enclosure
No visitors were there, but he was killed anyway 😭
When Margaash the snow leopard escaped his enclosure last month, employees at the Dudley Zoo jumped into action to lure him back safely.
The big cat, however, refused to go back inside. So a zookeeper shot him dead.
This was the shocking news announced by the English zoo this week, nearly a month after the 8-year-old leopard's death. Animal advocates are now questioning why such an extreme measure was taken; the zoo had already closed for the day and visitors had left.
In a public statement, zoo management explained that a zookeeper had left the gate to Margaash's enclosure open.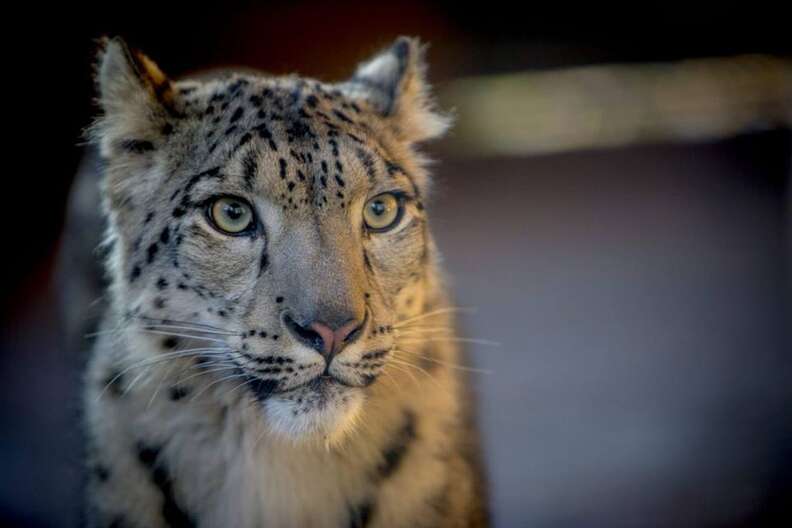 When staff saw Margaash getting close to the forest outside, the zoo veterinarian advised against using a tranquilizer dart on the animal. A member of the zoo's "firearm team" shot Margaash with a bullet instead, killing him in the process.
"The animal was close to surrounding woodland and dark was approaching, [so] the vet did not believe a tranquiliser dart was a safe option due to the amount of time the drug takes to work," the statement said. "Safety of the public is always of paramount importance."
Julie Woodyer, campaign director for Zoocheck, has a different take.
"When animals are bored in their environments, they look for opportunities to escape," Woodyer said. "In this case, I would suggest that the public was likely not at much risk, since snow leopards are generally shy animals. If the animal was not actually threatening anyone … the zoo did have the time to tranquilize him."
Unfortunately, shooting deaths aren't uncommon at zoos — and just like in Margaash's case, many stem from human error.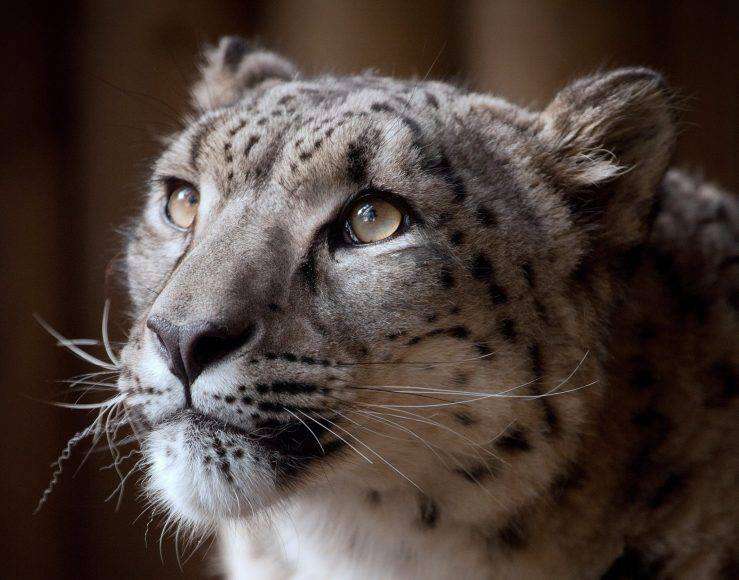 "These occurrences are more common than they should be," Woodyer added. "Zoos claim to provide safe and enriching environments for animals, and they claim to be providing educational and conservation value. This incident highlights that they are failing miserably on all fronts."
There are only around 5,000 snow leopards left in the wild today, as the big cats grow more and more threatened by poaching and habitat loss. Although many zoos claim to help these animals in the wild, most spend more money on displaying them in captivity, Woodyer said.
"This then not only fails to provide any legitimate conservation value for their counterparts remaining in the wild, but it also results in a false education about the natural behavior of these animals," Woodyer said. "Most zoo visitors will only see the animals pacing in meaningless patterns or laying around with nothing to do."
The Dudley Zoo has announced it will be investigating the situation — but sadly, that can't bring the rare leopard back.
Hundreds of animal advocates have shared their disappointment about the incident online, in hopes that this zoo and others can learn from Margaash's tragic death.
"A snow leopard who's meant to roam the mountain ranges of Central & Southern Asia was stuck in a cage at zoo," one mourner wrote on Twitter. "My heart aches. Rest in peace, Margaash."