Landlord Tries To Evict Tenant And Finds Someone Waiting In The Bathtub
SURPRISE! 😱🐊
Evicting a tenant can be stressful for landlords — but one vacant apartment in Kansas City, Missouri, had a surprise inside that not even the most seasoned owner could have expected.
The apartment wasn't exactly vacant, it turned out: There was a 6-foot-long, 150-pound alligator relaxing inside the hot tub.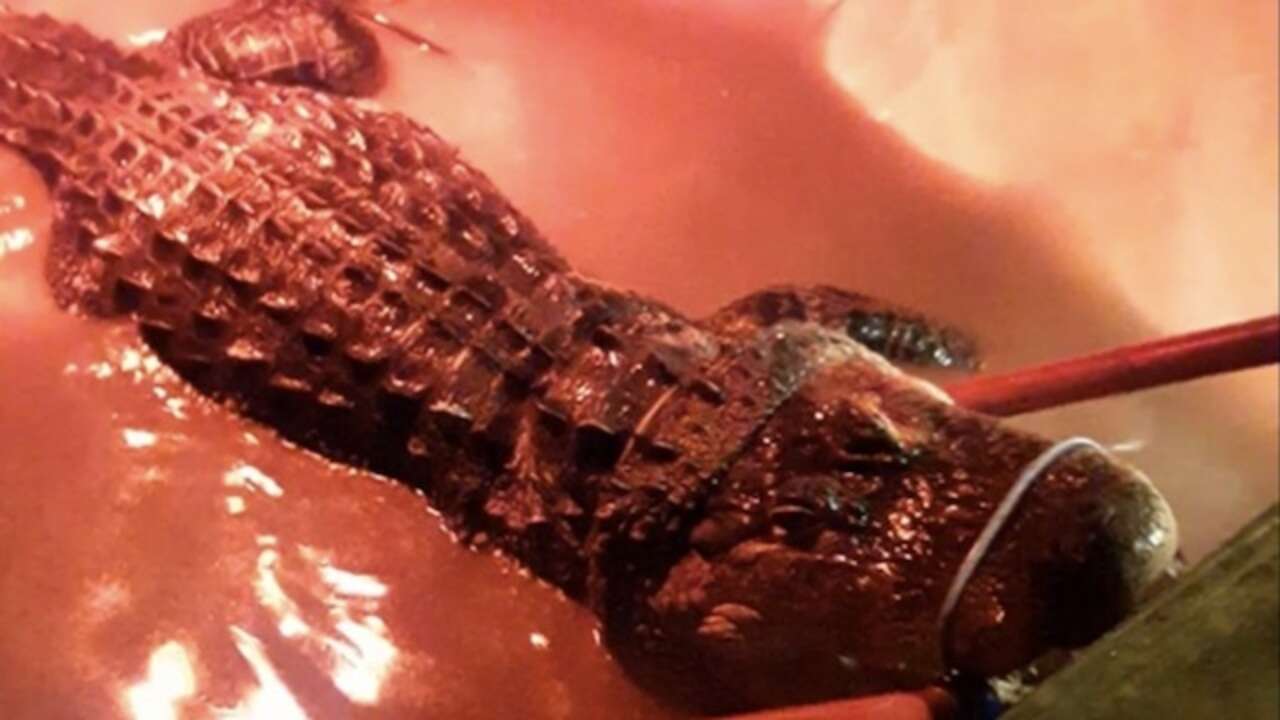 The tenant had been keeping the alligator, whose name was Catfish, as a pet illegally, according to city workers who responded to the landlord's frazzled call for help.
The workers also found two boa constrictors and some rabbits in the apartment, who were later transferred to local rescues.
The tenant, Sean Casey, told the Kansas City Star that he'd had Catfish for four years, and that the gator was a "big and cuddly lizard. He smiled all the time."
While it's unclear exactly where Casey got the gator, it's likely the man purchased him on the internet. Despite alligators being illegal as pets in several states in the U.S., including Missouri, it's generally easy for people to purchase them and other exotic animals from unscrupulous wildlife dealers online.
In the wild, alligators are skilled hunters who can swim up to 20 miles per hour — but this one wasn't exactly exercising while living in a hot tub. Thankfully for this gator, those days are over.
Local animal control officials, with assistance from a wildlife specialist, were able to safely move Catfish from the hot tub into a truck to drive him to nearby sanctuary, where he will live comfortably in a more species-appropriate environment with plenty of room to swim — possibly for the first time in his life.
After the wild eviction-turned-rescue mission, it's pretty likely this landlord will be extra careful about his pet policy from now on.
To learn more about risks alligators face in the wild,
click here
.