Couple Finds Tiny Hummingbird Who Can't Fly Trapped In Flowerpot
Her little wing was damaged, so she couldn't make her way home.
Michelle Perner and her boyfriend were wandering around outside when they noticed a tiny hummingbird lying in a flowerpot, weak and injured. Another smaller pot had fallen on top of her and they quickly removed it, hoping that would help, but the poor bird appeared to be too injured to fly away.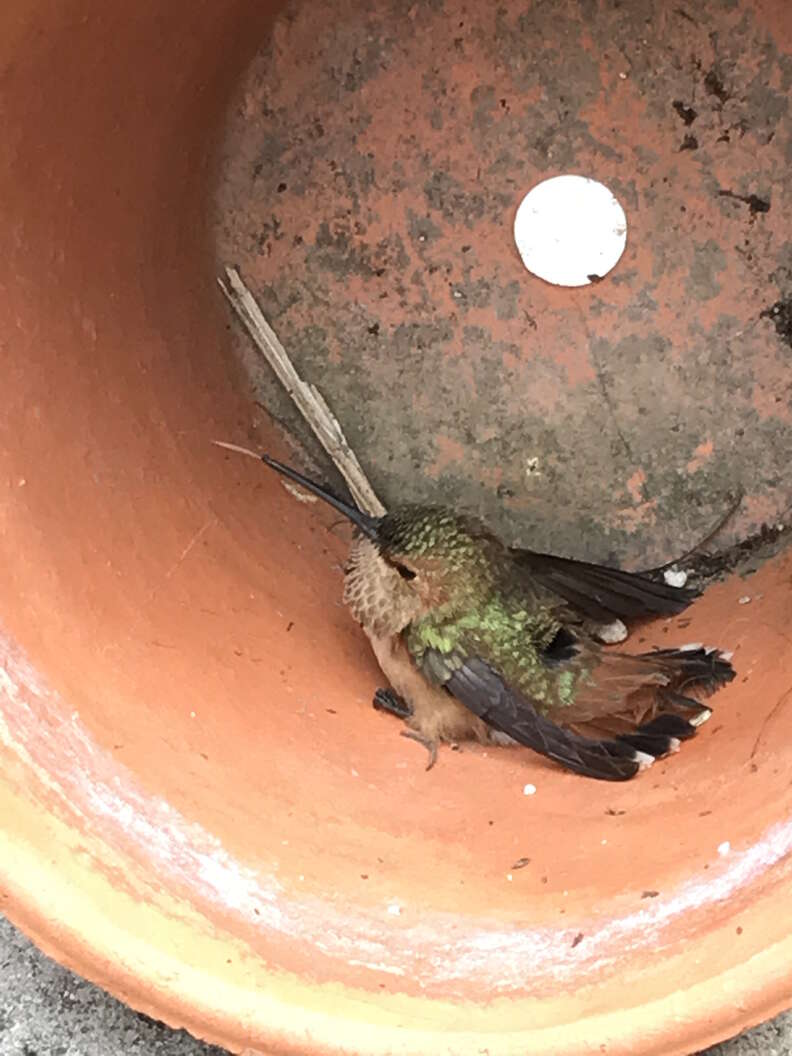 "After we removed the pot she made several attempts to fly, but only fell down again," Perner told The Dodo.
Not wanting to leave her to suffer, the couple scooped up the little bird and took her home with them. They boiled some water with sugar, allowed it to cool, and then filled a water bottle cap with the mixture and held it up to the hummingbird, who eagerly accepted it.
"I used my finger to drop bits of the water near the bird's beak," Perner said. "She was very thirsty and her little tongue just kept drinking! There was a physical change in her appearance after she drank, but she still couldn't fly."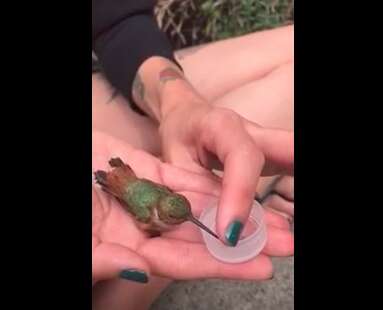 Even though the sugar water helped the hummingbird regain her strength, her wing was still too damaged for her to fly away. Knowing she probably wouldn't survive on her own like that, and not having the skills or resources to care for her themselves, the couple decided to contact a local wildlife rescue to come and take the hummingbird.
"By now she was very calm and was reacting very pleasantly to being held and fed," Perner said. "We gave her a dark and cool open box to sit in and eat while we contacted a bird sanctuary."
It wasn't long before rescuers from Animal Advocates Wildlife Rehabilitation came to retrieve the injured hummingbird. They told the couple they will help rehabilitate the little bird and care for her until her wing heals, and then release her back into the wild where she belongs.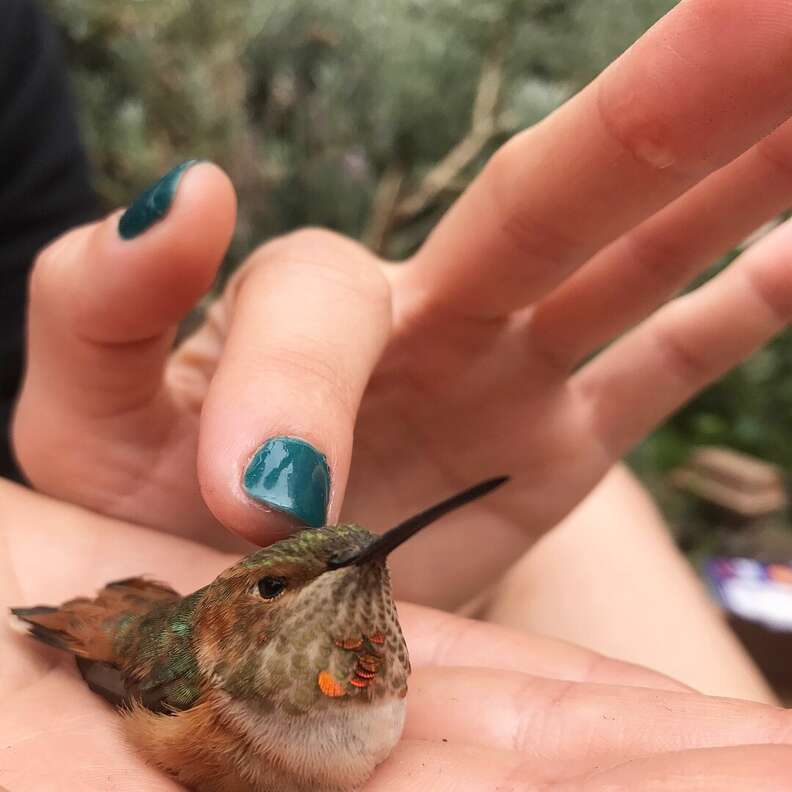 "They intend on returning the bird to our very complex to release her once her flight is back," Perner said.
For updates on the hummingbird, you can check out Animal Advocates Wildlife Rehabilitation.