Family Didn't Know Why Car Was Running Strangely — Then They Popped The Hood
"Craziest thing we have ever seen."
Earlier this week, Holly Persic was driving to work in Pennsylvania when her car suddenly started acting up. The engine was making a weird sound, and there was a faint smell of burning.
Persic pulled over and called her husband, Chris. He suggested she pop the hood.
And sure enough, this is what they found:
Inside the engine compartment were hundreds of walnuts, along with some dry grass.
A squirrel, it seems, had chosen the Persics' car as a storage spot — amassing a huge cache of food in a short amount of time. The vehicle, parked outside their home, had sat there undriven for just a couple of days.
"The walnuts only started to fall a couple of weeks ago," Chris told The Dodo. "And my wife had her vehicle inspected last month."
Someone had been busy. But now it was the Persics' turn.
They cleaned out as many of the nuts as they could, then took the car to a repair shop.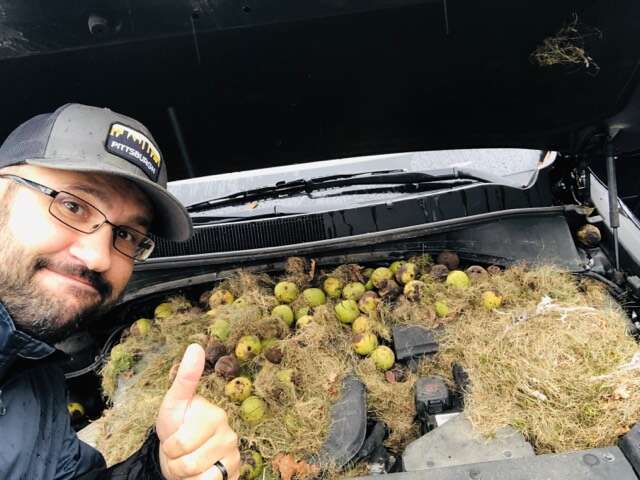 Mike Tevis, of Tevis Auto Service, has worked on cars with rodent damage before. But he'd never laid eyes on something quite like this.
"Craziest thing we have ever seen!" Tevis told The Dodo. "They were lucky that all that dried grass didn't catch fire. There was not much damage done to the vehicle but it could have been a lot worse."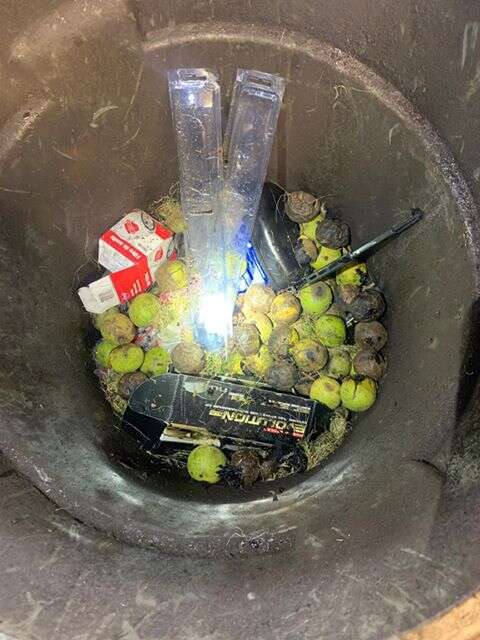 Thankfully, after a few hours of cleaning, the car was back in tip-top shape. Going forward, the Persics said, they plan to park in the garage, to avoid tempting the squirrel into storing his food in the car again.
But, although everything worked out in the end for Chris and his wife, he can't help but feel a little bad for the animal whose hoarding work has been erased.
"That squirrel's wife is gonna go nuts," Chris said.