Surgeon Comforts Orphaned Wombat In The Middle Of The Night
She feels so much safer already.
A little wombat lost everything along a road in Australia after her mother was hit and killed by a car — but now she's getting the love and comfort she needs.
"That is a common reason for wombats and other species coming into care," Dr. Howard Ralph, a veterinary surgeon who founded Southern Cross Wildlife Care (SCWC), told The Dodo. "Rosie came to us because she had been hiding in her dead mother's pouch for several days and the carer rightly felt that Rosie was very unwell and was not interested in drinking a bottle."
It was the early hours of the morning when Dr. Ralph comforted Rosie, giving her treatment for severe dehydration and pneumonia. This is often the life of a wildlife veterinarian so devoted to his patients.
"We often are involved in late night care of patients," Dr. Ralph said. "The need is enormous ... The days are usually consumed by the urgent matters that often continue into the night and early morning with intensive care."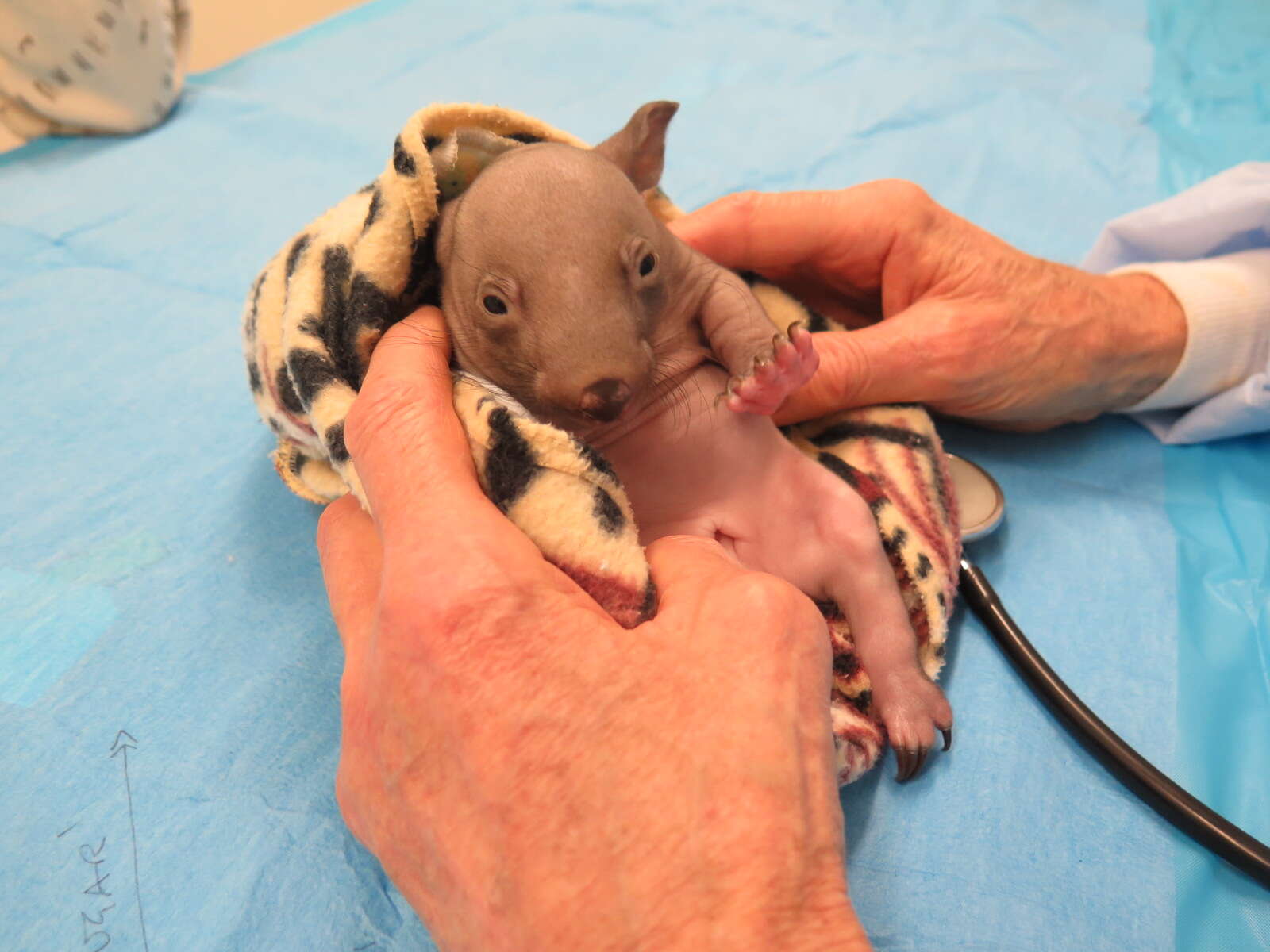 Dr. Ralph has been helping wildlife for many years — even as a kid he was fascinated by wild animals. Later, he knew he wanted to become a veterinarian.
"During my time at university studying veterinary medicine, it became apparent to me that wildlife generally did not receive the degree of respect that was due and that existed for other species such as domestic patients," Dr. Ralph said. "During my childhood and later as a teacher in Papua New Guinea I had regular contact with wild creatures so that a certain rapport became established early. After graduation the contact with wild patients gradually increased until eventually I undertook post graduate study in wildlife medicine."
Now that he founded and runs SCWC, he gets to spend much of his time helping all kinds of animals who live in Australia, from echidnas to kangaroos.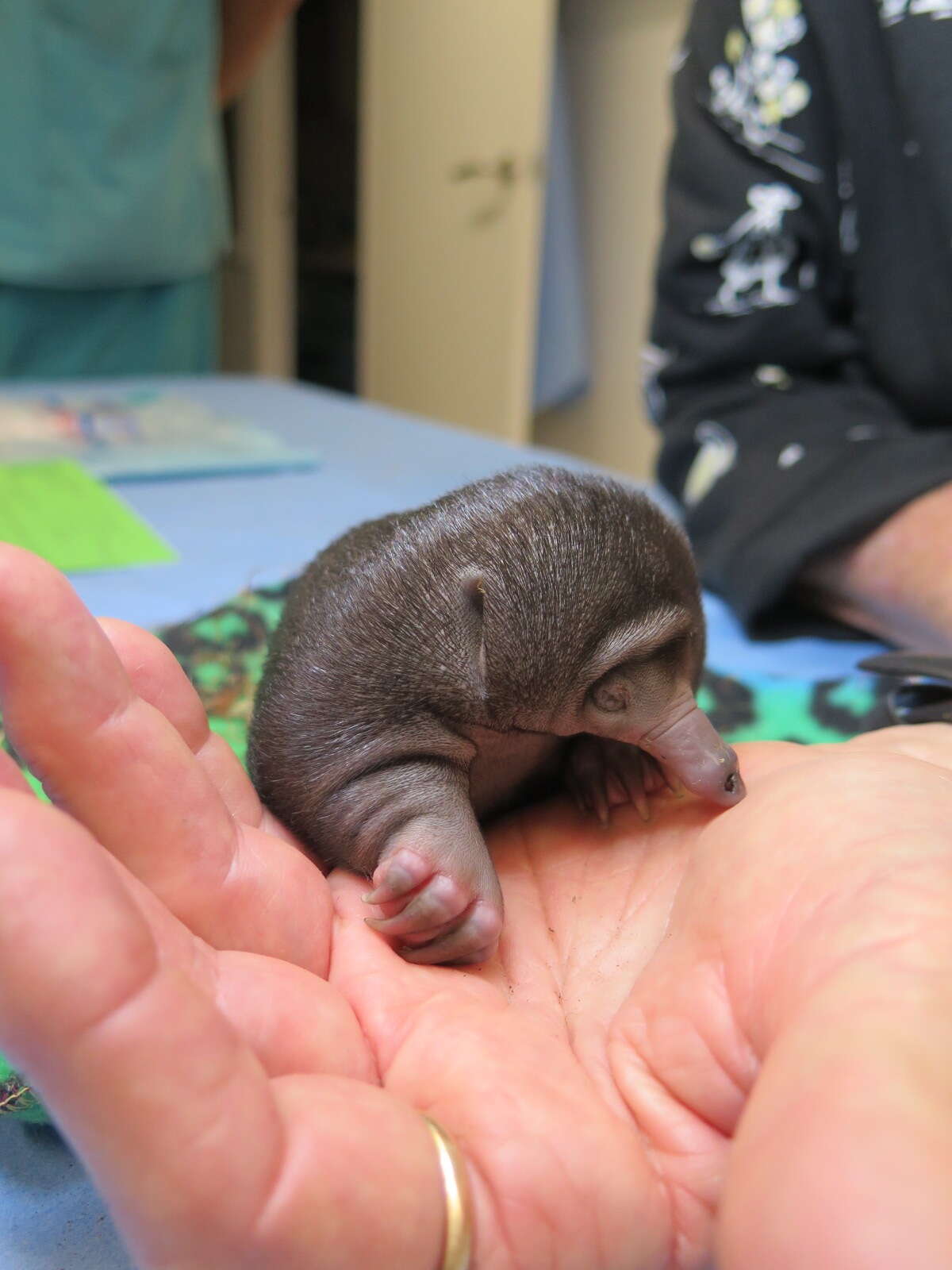 Even though Dr. Ralph makes a huge difference in the lives of his patients, he wants there to be a heightened awareness all over the world about wildlife. "The threats to wildlife are many. Habitat destruction is a continuing and worldwide problem," Dr. Ralph said. "As human development expands, wild habitat is progressively destroyed and also impacted by humans ... These include bushfires, many of which are started by people and regular wildlife massacres. Floods, cyclones, whale strandings, droughts and temperature change also have a significant impact."
Schools can also arrange for wildlife rehabilitators and veterinarians to give educational talks about what they do, to get kids interested in the natural world and the individuals who live there. "Promoting awareness of wildlife is essential and should begin early in life," Dr. Ralph said.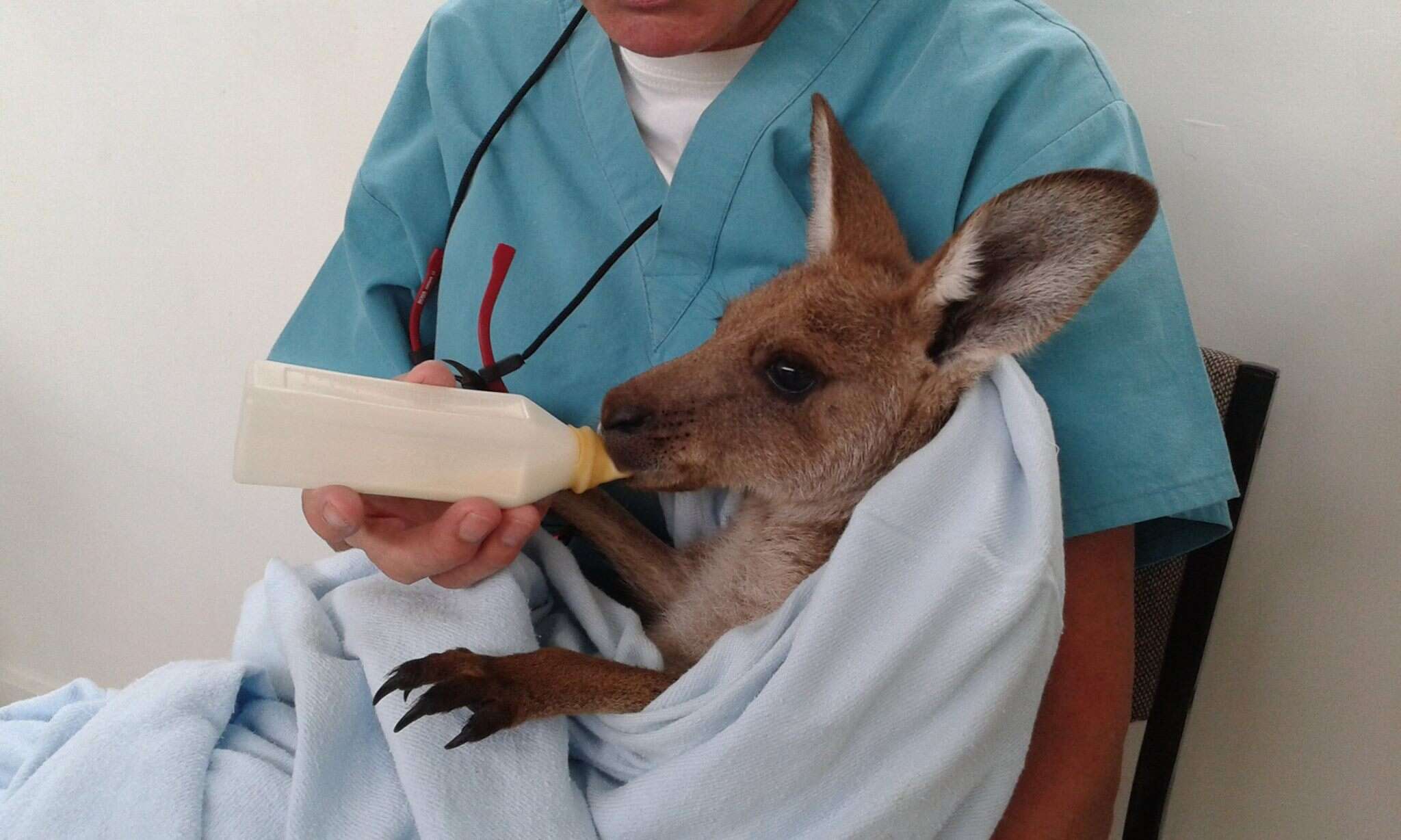 Everyone can have a hand in helping animals, Dr. Ralph thinks, even just by being more open to learning about wildlife. "People can help by encouraging a more positive attitude to wildlife," he said.
As for Rosie, she's on her way to getting better, emotionally and physically, after losing her mom, thanks to Dr. Ralph's kindness.
"She is recovering and shall continue to do so," Dr. Ralph said.