Officials Just Made The Largest Ivory Bust In History
It meant the death of 1,000 elephants.

For anyone who reads the news about the illegal wildlife trade, it's easy to become desensitized to the frequent seizures of animal parts — rhino horns, pangolin scales, elephant tusks, or even live animals like slow lorises or turtles.
But yesterday was one for the record books. Authorities in Hong Kong discovered 7.2 tons of illegal elephant ivory in cargo containers marked as frozen fish. This seizure is said to the biggest in recorded history, with the value of the tusks thought to be about $72 million HK (about $9.2 million USD).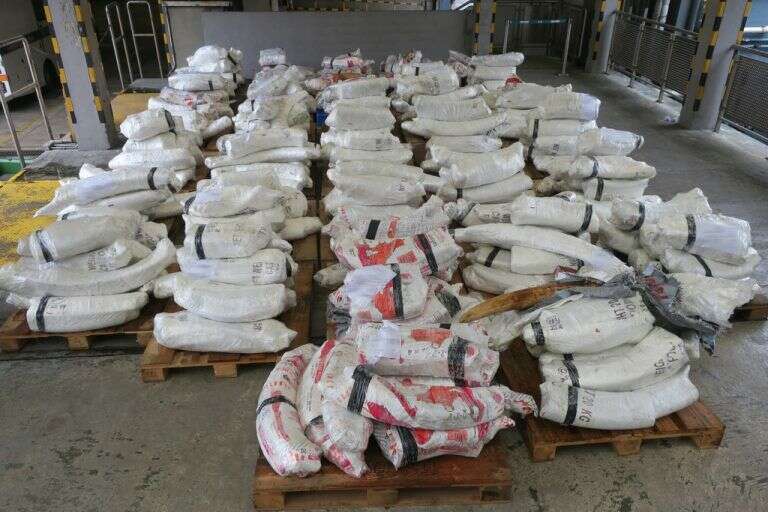 To obtain so much ivory, an unbelievable number of elephants had to die. This particular seizure contains ivory from 700 to 1,000 elephants, including many baby elephants, according to Alex Hofford, a campaigner for WildAid, an organization that works to fight the illegal wildlife trade.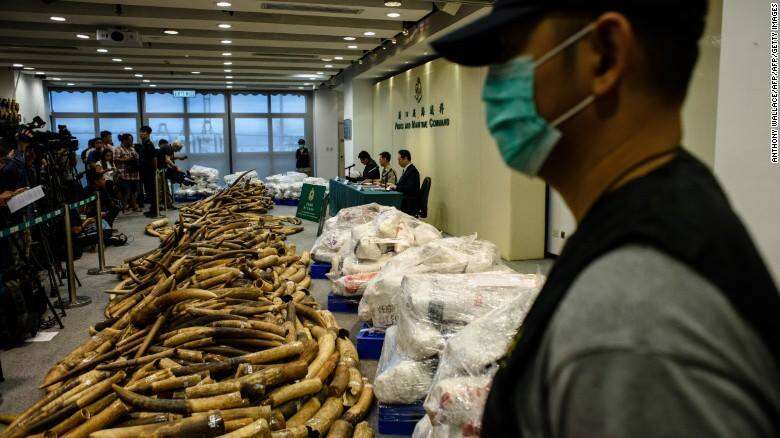 Rob Brandford, executive director of the David Sheldrick Wildlife Trust (DSWT), which runs an orphanage for baby elephants whose parents were killed for their ivory, explains that poaching is having a devastating effect on wild elephants.
"The effect on elephant populations is evident, though not only in numbers, with only 400,000 elephants alive today, but also behavior and lost knowledge," Brandford told The Dodo. "Their deaths will impact their herds, not only in mourning for those killed, as elephants mourn their dead like humans, but also in the knowledge and wisdom that has been lost [for the surviving individuals]."