Trainer Known For 'Hunger Games' And 'Get Out' Has Been Abusing Animals For Years
He threw rocks at them, beat them with sticks, and deprived them of food — and was still one of the best-known animal trainers in Hollywood.
He hit animals with sticks and kicked them in the head. Threw rocks and broom handles at them. Kept them in filthy enclosures and fed them contaminated food. These are just a few things that Sidney Yost, Hollywood animal trainer and owner of Amazing Animals Productions, did to animals while training them to perform in well-known feature films.
But that is just the start of it.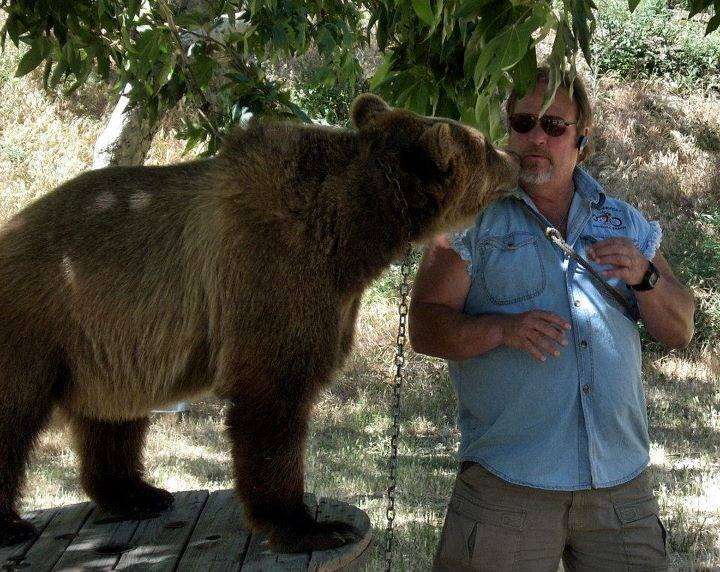 Since Yost started his business in 2001, investigators discovered, he repeatedly abused his animals — not only by physically striking them, but by keeping them in unsanitary conditions and not giving them proper medical attention. In a three-year period, the United States Department of Agriculture (USDA) issued Yost with no fewer than 40 animal welfare violations.
In one of the worst instances, Yost's negligence endangered the life of a child and resulted in the death of an animal.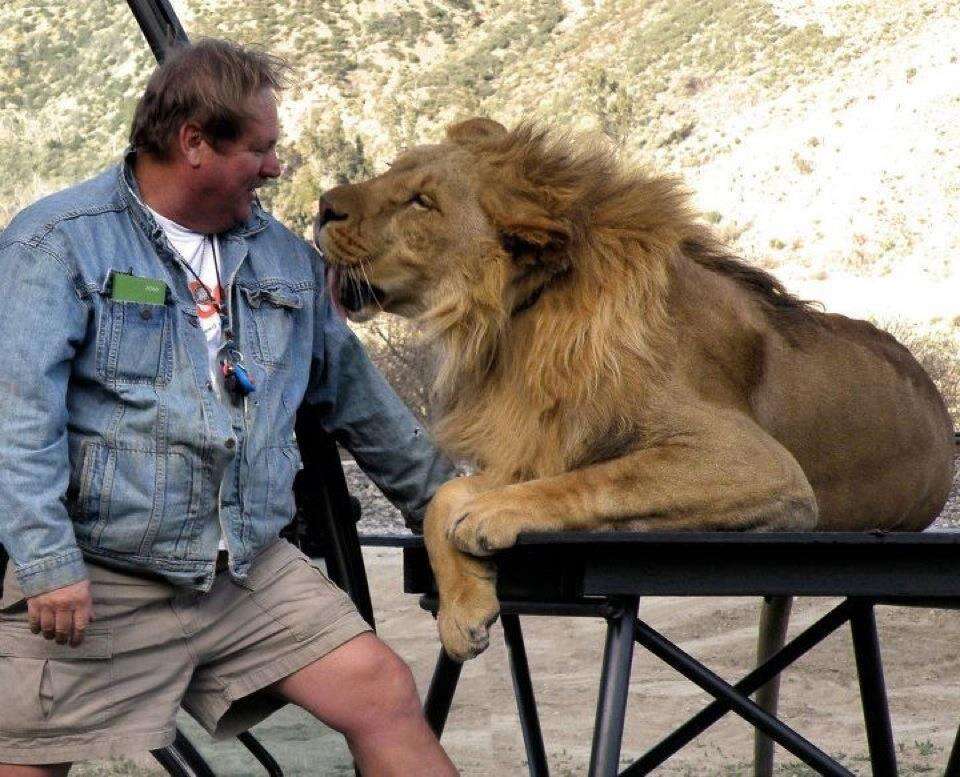 "Yost repeatedly endangered animals' lives by bringing them to live events and TV show tapings, and at one public event, a toddler was bitten by a wolf named Nova," Debbie Metzler, senior captive wildlife specialist for PETA Foundation, told The Dodo. "Yost had failed to vaccinate Nova for rabies, which is a basic necessity and a common practice. So she had to be euthanized in order to be tested for the infectious disease. It turned out that she didn't even have rabies, and she lost her life because of Yost's careless handling."
Yet for years, Yost stayed in business, training animals for popular Hollywood films like "Get Out," "The Hunger Games," "12 Years a Slave," "The Butler" and "Ant-Man."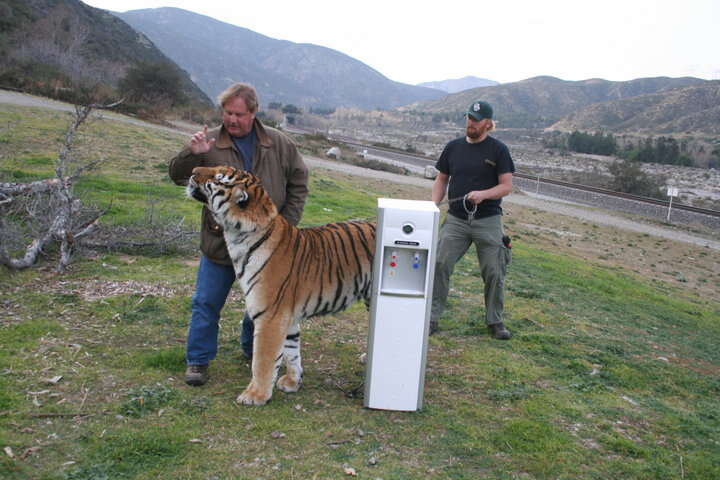 Things finally changed last week when the USDA penalized Yost with a $30,000 fine and permanently revoked his license. This prevents Yost from ever handling, supplying or exhibiting animals ever again.
"The USDA built a case over several years of really egregious violations," Metzler said. "And it's been in the court system for years now. It's music to PETA's ears that the USDA has finally revoked his license."
Unfortunately, Yost can still be hired as a consultant or coordinator in a Hollywood production, and he hasn't had to relinquish any of his animals, Metzler explained. "We're hoping that productions will see the light and [recognize] that they need to simply stop hiring this known animal abuser," Metzler said.
Yost could not be immediately reached for comment.
While Yost has permanently lost his license, he isn't the only one who uses abusive methods to train animals for Hollywood. In fact, animal abuse is pretty much ubiquitous within the entertainment industry, according to Metzler — but it's rare that the USDA steps in to shut a place down.
"Across the board, this is how animals are trained," Metzler said. "Striking animals with sticks is pretty horrific, but we know that this is standard practice. Several undercover investigations from several exhibitors prove that this is how wild animals are trained for Hollywood productions."
In 2015, PETA investigators discovered Michael Hackenberger, co-owner of the Bowmanville Zoo in Ontario, Canada, and a trainer for popular films such as "Life of Pi," repeatedly cracking a whip at a terrified tiger during routine training. In another undercover video, he bragged about beating wolves and tigers, saying he liked to hit them in the face and "carve my initials on their side."
In 2017, PETA investigators found animals — including the owl who starred in the "Harry Potter" films — living in horrible conditions at Birds & Animals Unlimited (BAU), a business owned by Hollywood animal trainer Gary Gero that provides animals for films, television and advertisements.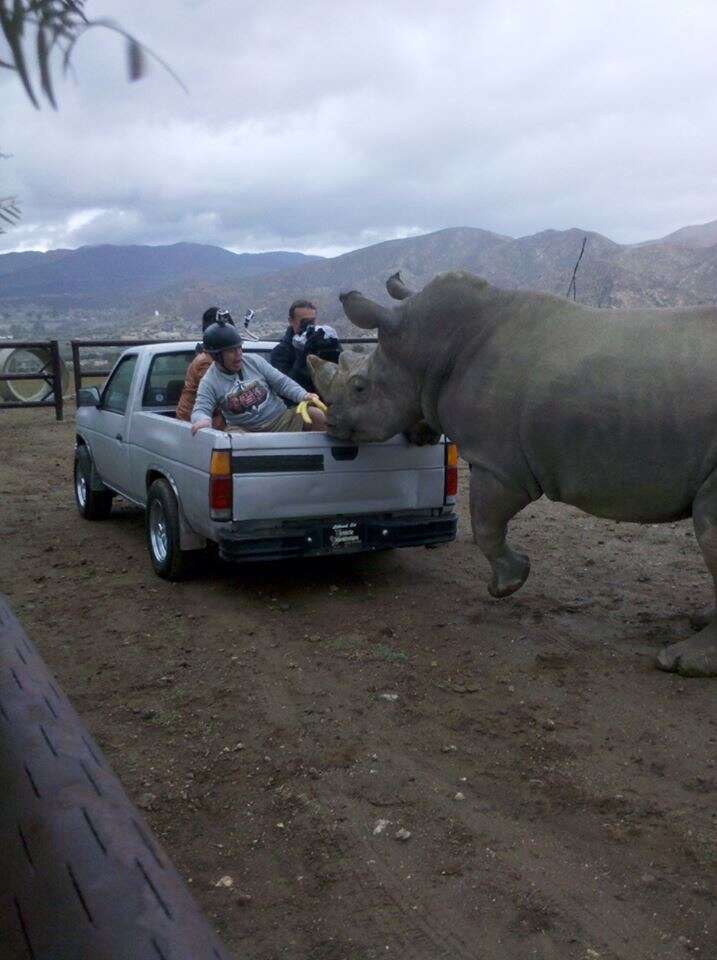 What's especially concerning to Metzler and other animal welfare advocates is that many productions (including some Yost worked on) have received a certification from American Humane, a national animal welfare organization, stating that "no animals were harmed" in the production.
Mark Stubis, chief communications officer for American Humane, told The Dodo that his organization applauds the USDA for taking action against Yost, and explained that it has denied certification to some of his films.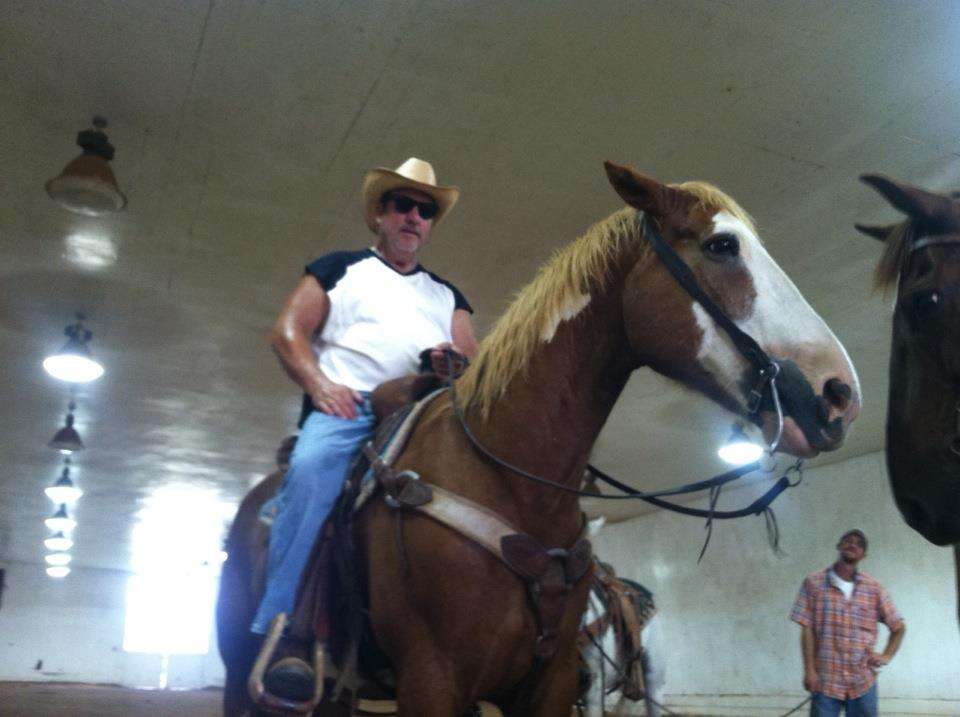 But, to Metzler, even films approved by American Humane aren't always animal-friendly because the organization only focuses on what happens on-set.
"They do not investigate what happens behind the scenes," Metzler said about American Humane. "They do not investigate training situations. They do not investigate living conditions. That stamp of approval comes from what goes on on-set."
Metzler said she believes that animal trainers find ways to conceal their abusive methods while handling the animals on-set.
"Oftentimes, trainers will use materials like a newspaper rolled up, and when they're doing training, they have a pipe inside of that newspaper," Metzler said. "So when the animal sees that newspaper, they fear it. And they do the behaviors that they've been trained to do. But the abuse happens off-set, and Hollywood is just starting to learn this."
If people want to help prevent animal abuse in Hollywood, one of the best things they can do is to boycott movies that use live animals, Metzler said. Consumers should also support films that use CGI (computer-generated imagery) to incorporate animals in their films, instead of live performers.
"'Jumanji,' 'Jungle Book,' 'Noah' and 'Jurassic World' all created realistic animal kingdoms with humane and versatile CGI," Metzler said. "And that clearly demonstrates that it's possible to make great films on TV without exploiting wild animals. So there is a shift, and Hollywood is recognizing that animals used in productions off-screen are trained using abuse and living in really shoddy conditions."