People Spot Mysterious Creature Going Through Dumpsters — And Do The Best Thing
"They called and they were like, 'She's completely naked.'"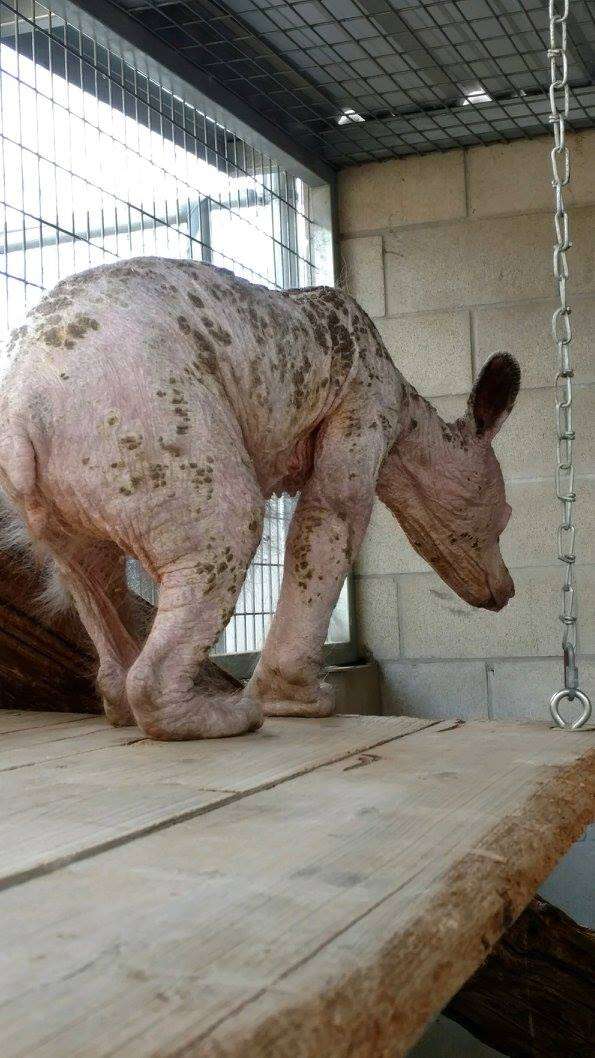 The FFAWC, an affiliate of the Humane Society of the United States (HSUS), is also one of just two places in the whole state qualified to deal with this particular kind of animal; despite her unusual appearance, the creature turned out to be a regular black bear, just under a year old. But she had a terrible case of mange.
"[The Department of Fish and Wildlife] hadn't seen yet the bear yet," Christine Barton, director of operations at FFAWC, told The Dodo. "When they got her, they called and they were like, 'She's completely naked.'"
Two volunteers generously agreed to drive the very unusual-looking bear to the FFAWC to get the help she needed on Christmas Eve — that's why they started to call her Eve.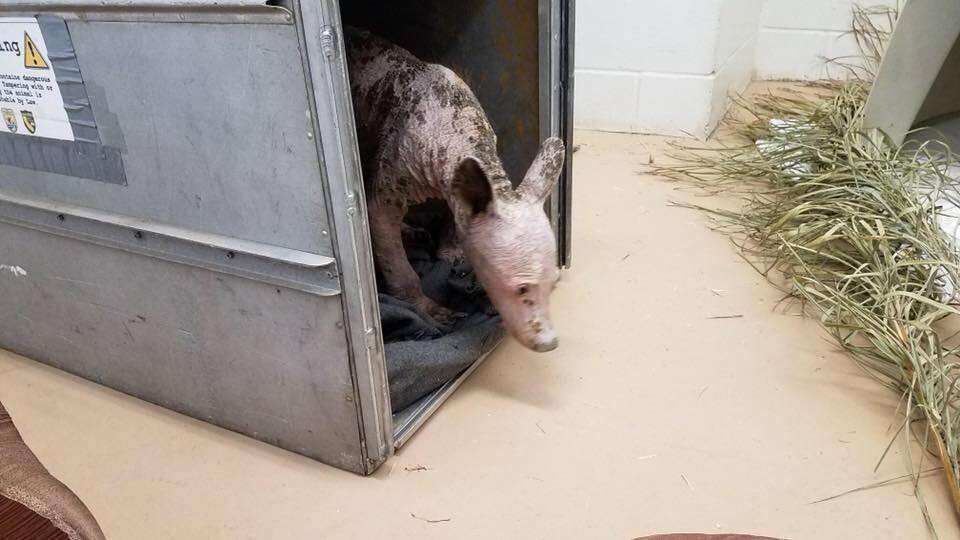 Luckily, even though mange is a painful condition caused by parasites that burrow into an animal's skin, it is also very treatable. When Eve arrived, rescuers made her feel right at home and started giving her medicine to treat her.
"It was good that she didn't have any secondary problems from the mange," Barton said. "She was a good weight. And she is completely naked."
After a few weeks at the center, Eve has settled into at her little apartment at the medical ward, which gives her indoor and outdoor spaces to play, as well as a little plastic igloo where she can hide. She could be the center for six months, or even a year, before she's ready to be released.
Rescuers are especially relieved to be able to give Eve a place to stay since she's actually a bit too young to be on her own, even if she were healthy. "She would normally be with her mother," Barton said. "She obviously got separated ... She's probably been living off of scraps and trash."
Now Eve is getting fresh grapes and other treats, as well as special baths to help soothe her skin and treatment to make the mange go away for good.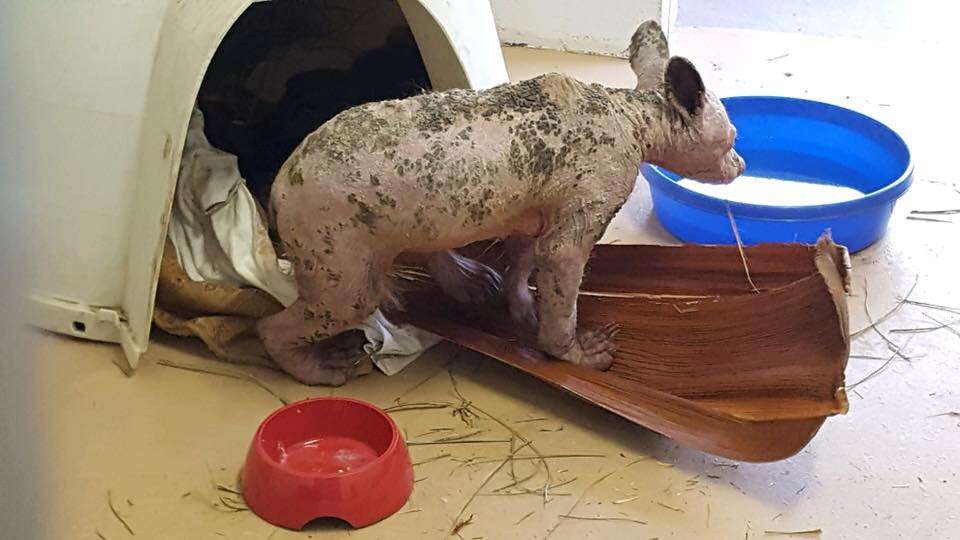 "This poor black bear, stripped of almost every fiber of hair by an aggressive mange, would not have made it but for an intervention by state authorities," said Wayne Pacelle, president and CEO of HSUS, told The Dodo. "We are humbled by the opportunity to care for her ... We'll be with her every step of the way, for as long as it takes for her fur to grow back. When creatures are in this kind of peril is when we rush in to help."
Barton added that the baths are already making Eve feel much better. "It's got to be itchy; the more the crusty skin gets off, the more the nice healthy skin underneath is exposed," Barton said. "And then it's just going to be a matter of hair."