Nice Guy Leaps Into Lake To Save A Drowning Baby Deer
"It feels really good knowing that we gave him a second chance."
When Kenny Croyle headed out for a day of fun with his family on California's Folsom Lake last Sunday, he never imagined that he'd wind up saving a life.
But that's exactly what happened
Croyle was cruising around on his family's boat far from shore when they happened upon another vessel with its flag up, indicating there was someone swimming nearby. Croyle and his crew stopped out of caution, but didn't see anyone having a swim. At first, anyways.
"After looking around for a few seconds we spotted a fawn swimming with its head just above water," Croyle told The Dodo. "After watching the fawn for a short time, it seemed clear that it was exhausted and could not find its way back to land."
With that, Croyle did what any quick-thinking hero would do — he leapt in to save the day.
Here's video of that moment:
After Croyle brought the fawn aboard his boat, his wife wrapped the lucky animal in a towel to dry off. They came to learn that the fawn's mother and sibling had been spotted on the banks of the lake. And that's where the rescue became a reunion.
"We boated over to the shore where the mother was and I placed the fawn above the steep embankment on the grass," Croyle said. "It looked around for a few seconds, then jumped up and ran back over to where its mother and the other fawn were."
Tragedy had been averted; the little deer family remained intact.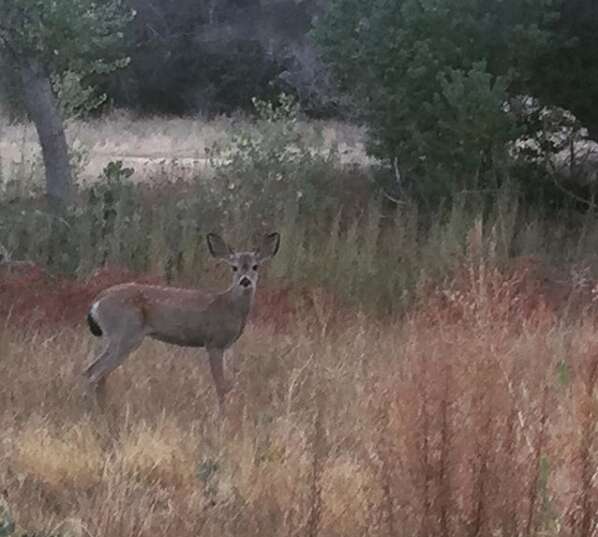 Though the fawn is no doubt thankful to his hero that day, Croyle, too, is grateful he had the opportunity to save a life.
"It feels really good knowing that we gave him a second chance," Croyle said. "I was just glad that we were able to help him."