Guy Spends Weeks Earning The Trust Of A Pigeon Who Needed A Friend
"Perseverance was everything" ❤️
Last month, Kris Duncan began leaving food on a window ledge outside his apartment in Paris, hoping some local birds might drop by to keep him company while he remained self-isolated.
"During the first couple of weeks of lockdown, I was missing human interaction," Duncan told The Dodo. "And as a huge animal lover, I figured I'd start feeding the pigeons, as I imagined they'd be hungrier than usual with everybody indoors."
But for one pigeon in particular, Duncan did more than just fill his belly.
Among the flock of happy pigeons who began stopping for those free snacks, Duncan noticed there was one who was a little different.
This pigeon wasn't able to walk normally, and seemed to be in distress. When Duncan looked closer, he saw a piece of string had become tangled around the pigeon's little feet.
"His movement was restricted by the string," Duncan said. "My initial reaction was sadness, I hate seeing any animals going through unnecessary pain or suffering."
It was then that Duncan decided he would try his best to help.
Being a wild bird still capable of flying, the pigeon was reluctant to let Duncan get close. But Duncan wasn't deterred.
Each day, when the tangled bird dropped by, Duncan was there to let him know that his intentions were good — ready with food and a pair of scissors to cut the string when the pigeon was comfortable.
It was no easy task.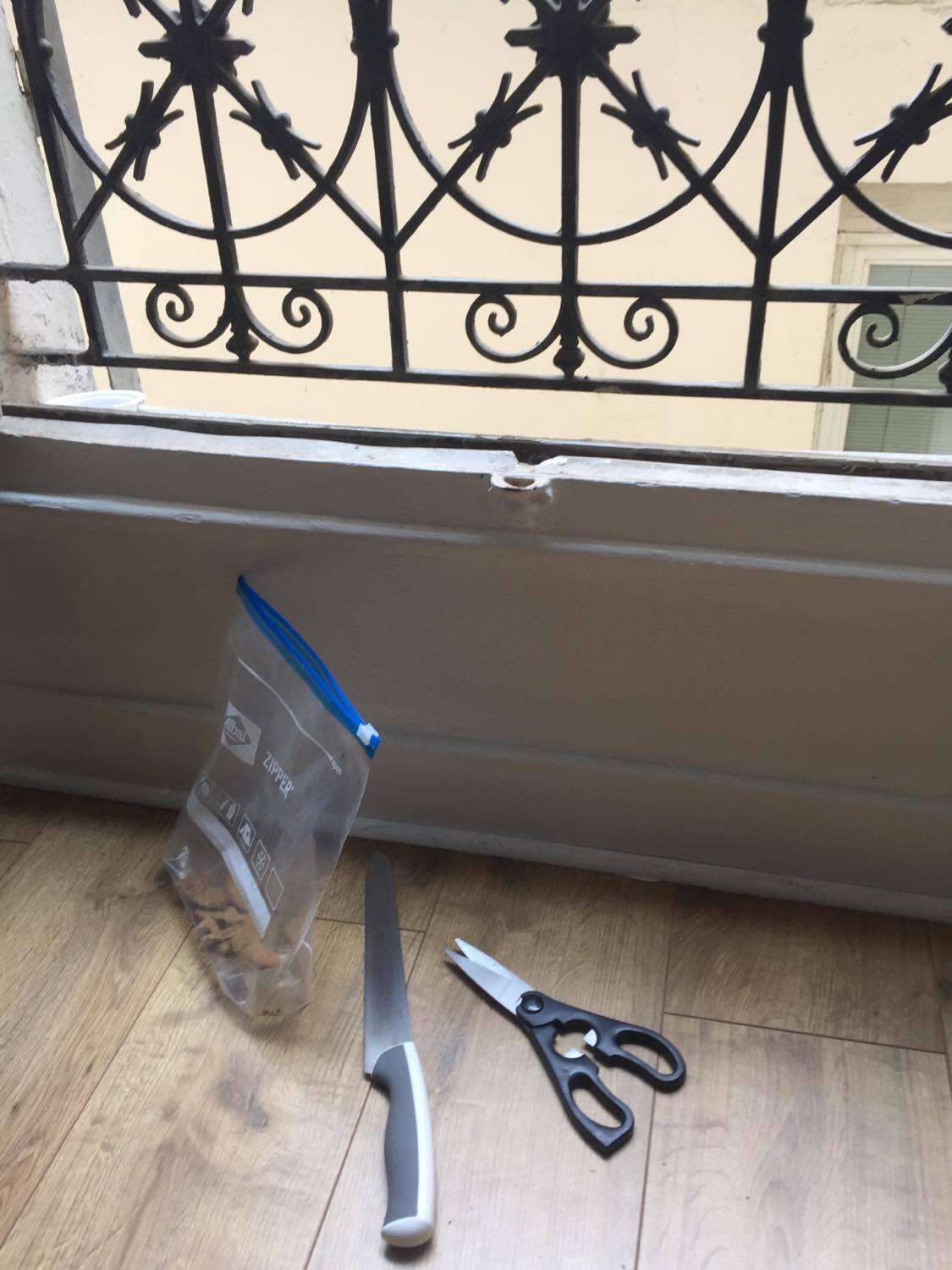 "Over the course of the next four weeks, I tried to come up with various ideas and solutions," Duncan said. "However, in the end, it just came down to trust. I fed him every day so he knew I was no threat."
Duncan recorded his weeks-long effort on video — leading up to the moment his persistence finally paid off:
"There was many a failed attempt," Duncan said. "But perseverance was everything."
Thanks to Duncan, the pigeon was freed from the string that had kept him bound.
Though the pigeon can now move about normally, there is still some string wrapped around his foot that Duncan hopes to be able to remove eventually. Fortunately, the pigeon still visits every day, and seems to consider Duncan a friend.
"He's normally waiting for me in the morning," Duncan said. "Then always again in the evenings, and sometimes in the afternoon as well."
When Duncan started feeding the birds last month, he never imagined that he'd become a hero to one in particular. But he did, and it was more than worth it to see the pigeon now in a better state.
"It was a lot of time and effort and I was genuinely so happy," Duncan said. "Overall, it's a great feeling."