In 2010, Gaspard Abitsi and a few colleagues were wandering through a national park in Gabon when they came across an elephant who needed help. The young male bull had fallen into a deep hole, and he was struggling to get out by himself.
"We had to tow the young elephant with a rope, because after several tries it was very tired," Abitsi, country director for the Gabon program at the Wildlife Conservation Society (WCS), told The Dodo. "But his luminous eyes reflected how much he aspired to be rescued by us."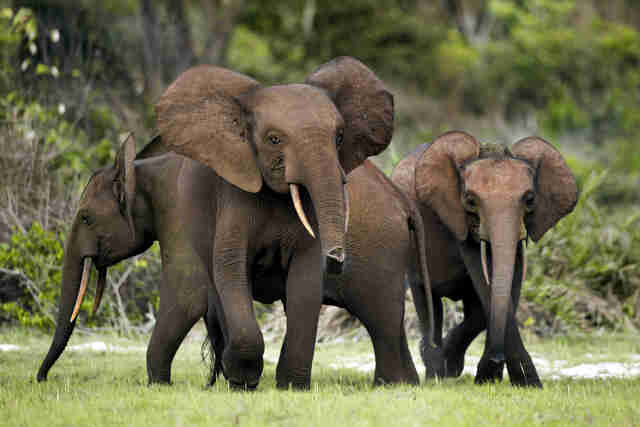 Once they'd hoisted the elephant up to safety, the animal hurried into the forest, where his family members were waiting for him, Abitsi explained. But before the elephant disappeared, he turned around to gaze back at his rescuers.
"He gave us a last look as if to thank us for our help," Abitsi said.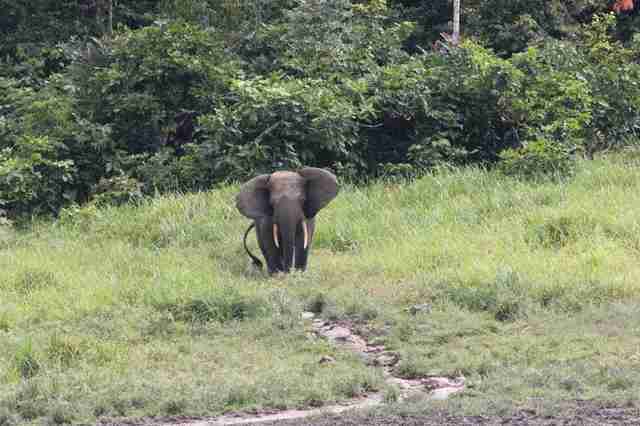 Abitsi was pleased to help this elephant for more than one reason — not only was it important to get him out of the hole, but he could have also become easy prey for poachers. In fact, the accident happened on a road that poachers frequently travel, Abitsi said, and it would only have been a matter of time before the helpless elephant was killed for his ivory.
This elephant's life may have been spared, but elephants in Gabon are being killed for their ivory at an alarming rate. It's estimated that poachers have killed over 25,000 elephants in and around Gabon's Minkébé National Park between 2004 and 2014 alone — roughly 80 percent of that area's entire elephant population.
"The numbers for that particular park in Gabon are distressing, but there are quite a few places across Africa that are seeing similar kind of losses," Naomi Doak, head of conservation programs for United for Wildlife, an international wildlife charity, told The Dodo.
What makes the poaching issue in Gabon particularly tragic is the elephants here are forest elephants, which are a unique type of animal.
"Genetically, they are quite different from the other African elephants called savannah elephants," Doak said. "The main difference is that one lives in the forest and the other lives in the open plains. There are some physical differences too — forest elephants are generally smaller and their tusks are smaller and tend to be very straight. Savannah elephants are much bigger. They're different enough to be different species, but they're not currently recognized as such."
The loss of forest elephants in Gabon would be tragic for a number of reasons. Not only would the world be losing a unique animal, but the environment would suffer too.
"African forest elephants are [a] keystone species, playing an important role in maintaining the biodiversity of the ecosystems in which they live," Abitsi explained. "They are also one of the major ways in which trees disperse their seeds — some species rely entirely upon elephants for seed dispersal."
Many dedicated people are working to protect forest elephants in Gabon, as well as in neighboring countries like the Democratic Republic of the Congo and Cameroon. But wildlife protectors face a myriad of obstacles.
For one, Gabon is covered in dense forest, which makes it hard for rangers to patrol — and easy for poachers to hide in. Rangers are also underfunded and understaffed, and they face sometimes fatal risks when they go out into the field to protect animals.
At the same time, lots of progress has been made — wildlife protection workers are particularly optimistic about the Chinese government's recent plans to shut down the ivory market, which could help stem the demand poachers respond to.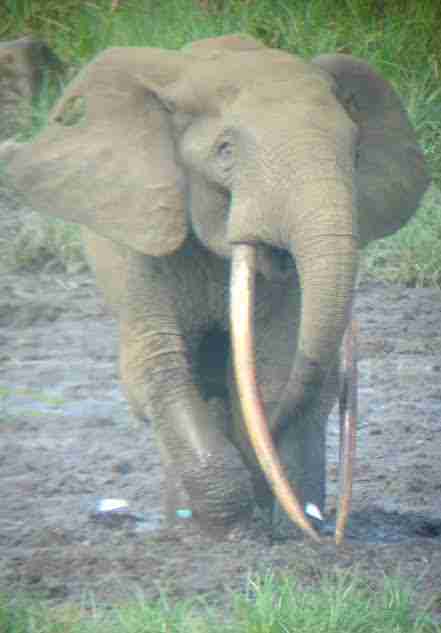 "In general terms, the forest elephants across the whole of Central Africa are in deep trouble," Fiona Maisels, a conservation scientist for WCS's Africa program, told The Dodo. "Although poaching continues throughout the region, fueled by the continuing demand for ivory from the Far East, encouragingly, new evidence has shown that the price of ivory in the main destination — China — has dropped recently, due to the Chinese government's crackdown on corruption and their efforts to close the Chinese domestic ivory trade."
"The next challenge will be to ensure that the trade does not shift from China to other destinations," Maisels added. "The long-term survival of elephants for the coming centuries depends on ivory becoming globally extremely unfashionable and undesirable. Until then we must ensure that poaching is halted, safe havens for elephants maintained, and the international criminal networks that organize wildlife trafficking are unable to operate."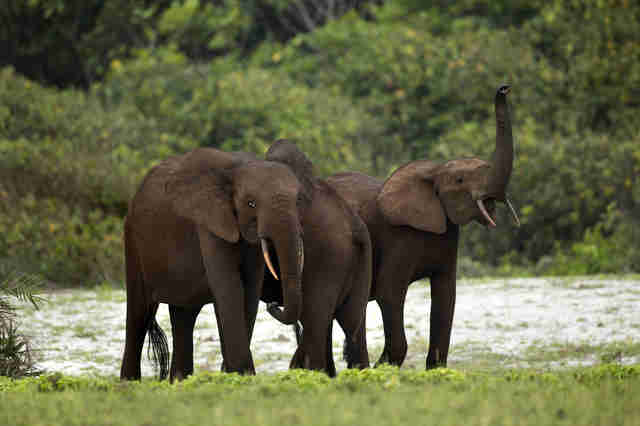 For the elephants' sake, Maisels hopes that progress can be made in time.
"It is our responsibility to ensure that these animals are still thriving on our planet hundreds of years from now," Maisels said. "Forest elephants are highly intelligent, social beings which have — and could continue to have — an extremely important influence over the ecology of their forests."