Man Installs Night Vision Camera To Catch Whoever Keeps Bringing Him Newspapers
"Without the pictures no one would believe it. I assure you."
Last week, something strange started happening to James Eubanks. Inexplicably, newspapers began being delivered to his North Carolina home — newspapers he did not request.
Some days, he'd find just one paper; other days, as many as 10.
Eubanks was perplexed. Then the mystery grew deeper.
As if the unsolicited newspaper deliveries weren't enough, Eubanks then began finding something else being dropped off at his place. The haywire paperboy had started delivering phone books, too. One day, Eubanks found nine — far more than he would ever want or need.
That one pushed Eubanks' curiosity over the edge.
He decided to set up a motion-sensing camera in his yard to catch his tormentor red-handed. And sure enough, he did.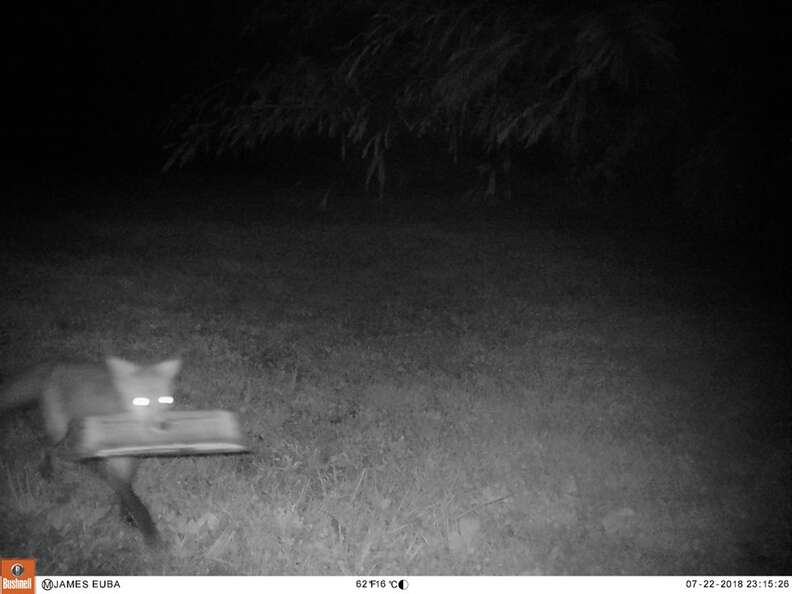 "Mystery solved!" Eubanks exclaimed in a post on Facebook.
Turns out, the overzealous paperboy was actually a gray fox — or, rather, a group of gray foxes.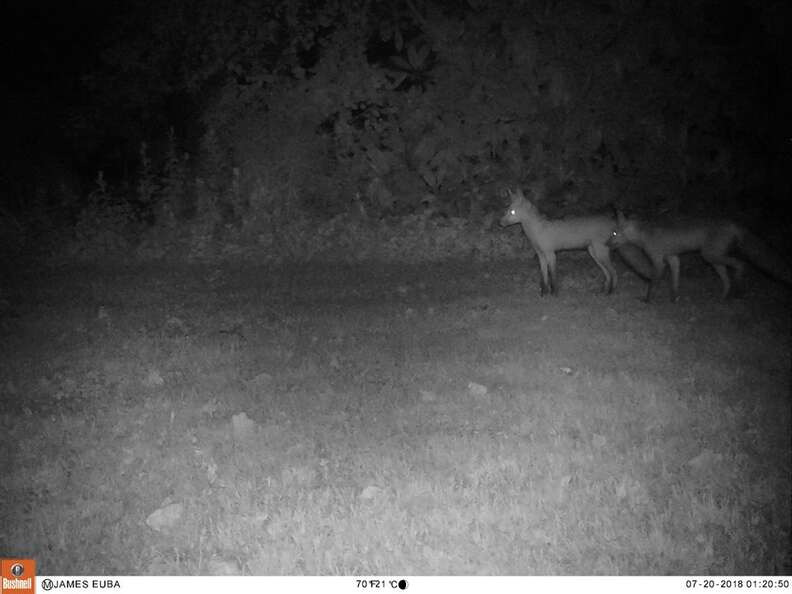 "Without the pictures no one would believe it. I assure you," Eubanks told (coincidentally enough) FOX 8 News in Winston-Salem.
Here's a blurrier pic showing one fox carrying his latest delivery.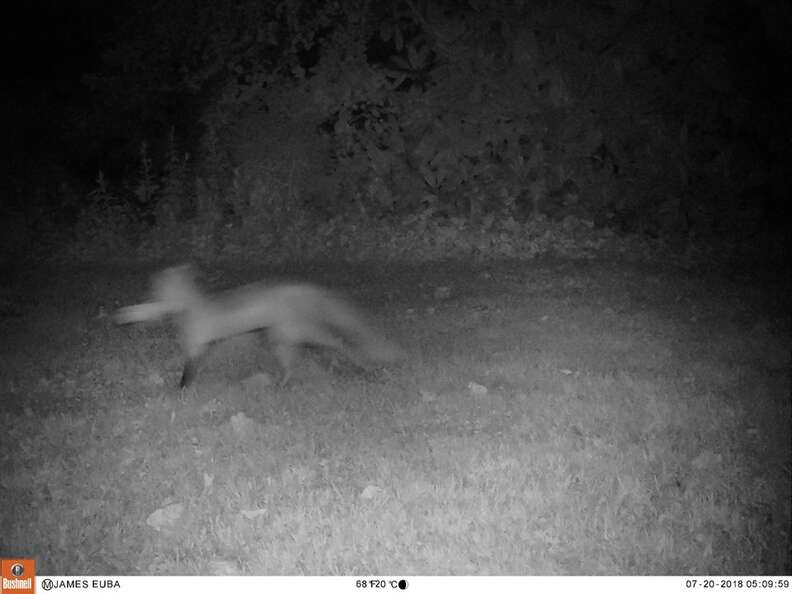 The perpetrators have been identified, but other questions remain — namely, why do these foxes keep bringing newspapers and phone books to James Eubanks? Well, that's anyone's guess.
Chances are better than not, however, that he's not the only one being affected by these unwanted deliveries. After all, the foxes' papers have had to come from somewhere, and that somewhere is presumably the porches of paying subscribers.
In other words, this revelation will surely come as welcome news to one local paperboy who may or may not be recently out of a job.