Fox Stuck In Bottom Of Skate Park Needed All The Help He Could Get
"He was trying so hard to free himself that he got exhausted."
Two women were walking through a park when they passed by the skateboarding area — and spotted a fox down in one of the skate bowls, desperately trying to climb his way back out. Wanting to help, but knowing they couldn't do it on their own, they decided to call for help.
"The fox was really struggling to get out; every time he ran up the side he slid back down again," Claire Fisher, an inspector with the RSPCA, said in a press release. "He was trying so hard to free himself that he got exhausted."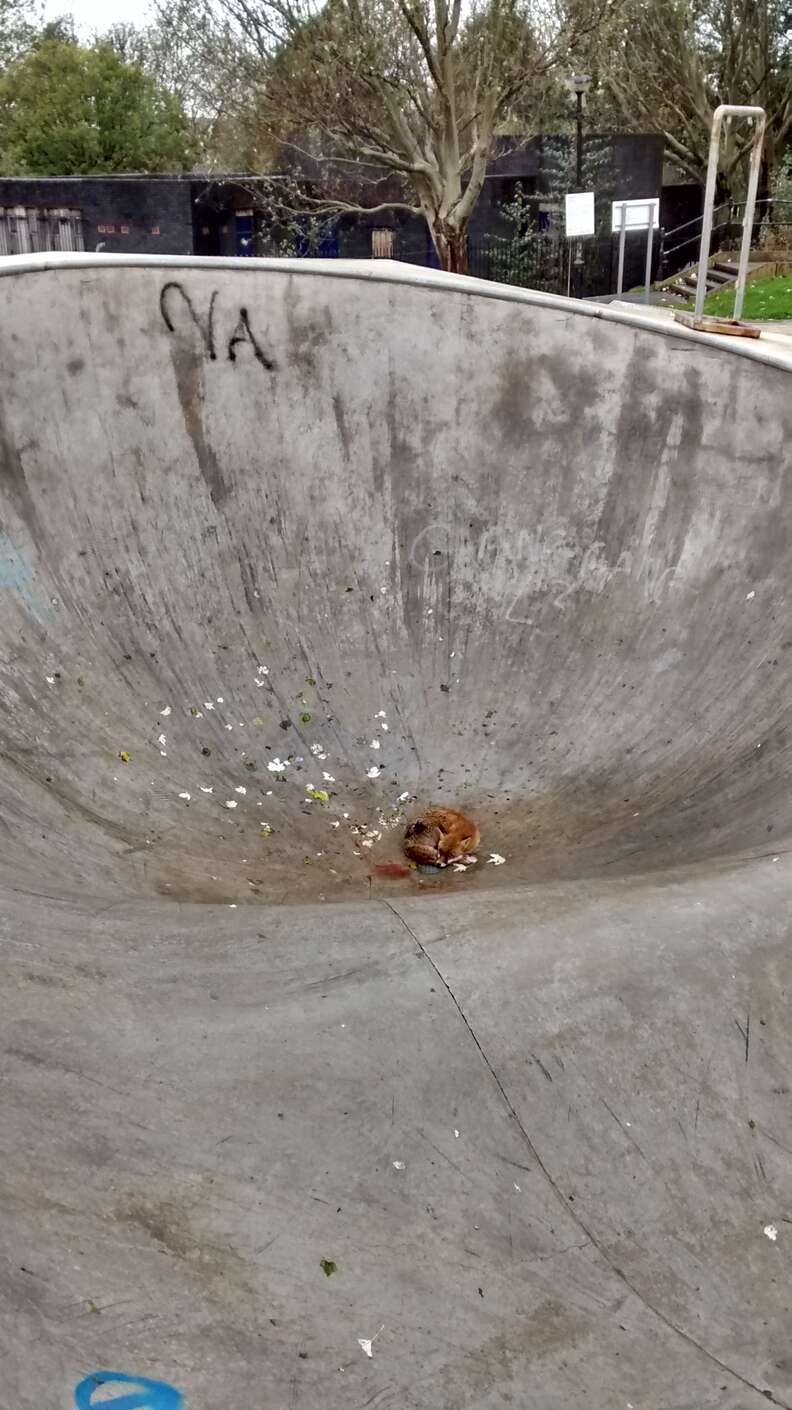 The two woman contacted the RSPCA in hopes that it could help the poor, confused fox, and Claire Fisher arrived on the scene. By the time she got to the skate park, the poor fox looked so defeated, and seemed to think he was never going to make it out of that skate bowl.
"When I got there he was curled up. It was almost as though he had given up," Fisher said. "I went down into the bowl myself and carefully put him in a net, before hauling myself out. It was quite hard to get out of the bowl and I was worried I'd end up needing help myself to get out!"
After trying to climb out of the bowl with the fox in tow, it became very clear to Fisher exactly how the fox had gotten stuck — and why most people don't venture into the bowl without a skateboard.
Once she and the fox were safely out of the bowl, Fisher walked over to a nearby grassy area and set the net down. The fox was confused and thrashing around …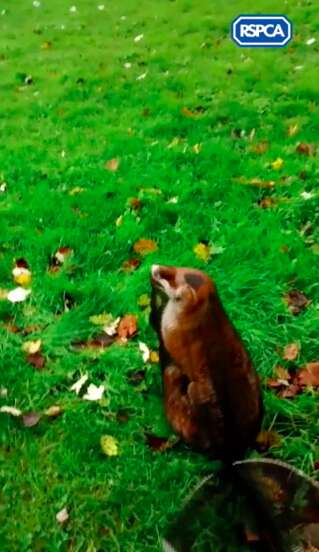 … but as soon as the net was off of him, he sprinted away into the woods, so relieved to finally be free again.
"Thankfully the fox wasn't injured by his ordeal, just very tired, but he managed to find the energy to run away as fast as he could out of the net," Fisher said. "I was a little bit worried he'd run straight back into the bowl but he ran in the opposite direction — understandably!"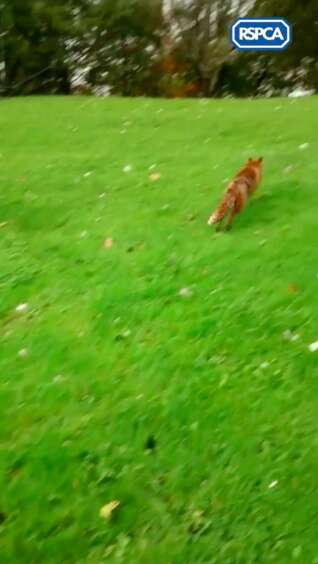 If the trapped fox hadn't been found when he was, he may have been stuck there for a very long time without food or water. Thanks to the two women who called for help, he got the assistance he needed, and will hopefully stay far away from skate parks in the future — unless he brings his board with him next time, of course.
"The two women waited until I got there and I am really grateful to them," Fisher said. "The fox is now back in the wild, where he belongs."