Gary Stokes was sure he'd find sharks on the boat — dead ones that fishermen had illegally taken from the ocean. But two weeks ago, when Stokes and a few colleagues and police officers boarded the Fu Yuan Yu 9608, a Chinese fishing vessel anchored off the coast of Timor-Leste, a small country in Southeast Asia, they initially didn't find anything.
They hadn't looked in the freezer hatch, though, which was located in the bottom of the boat — and when they did, they got a huge shock.
"I asked the crew onboard to open it up and I made sure that we had an armed police officer posted at the hatch as I didn't fancy being locked in a minus-28-degree [Celsius] freezer [minus 18 degrees Fahrenheit]" Stokes, the Southeast Asia director of Sea Shepherd Global, told The Dodo. "As I descended the ladder all I could see below was sharks. Greeting me at the bottom of the ladder was a 1.5-meter to 2-meter zebra shark."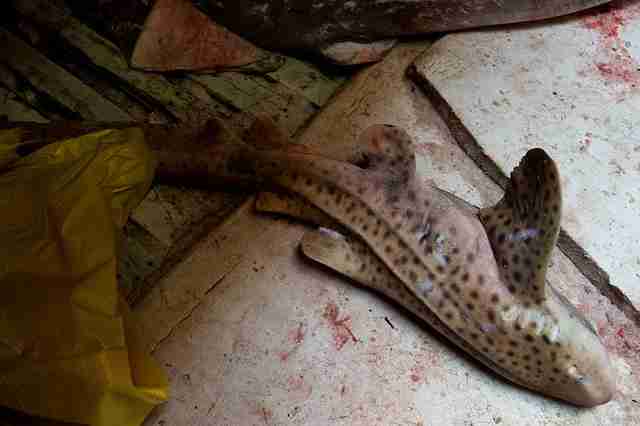 Zebra sharks are listed as endangered by the International Union for Conservation of Nature (IUCN), so catching and killing this shark was illegal. But it wasn't just one zebra shark in the freezer — Gary spotted several others, along with the bodies of other shark and ray species, such as shovelnose guitarfish.
Most of the sharks were juveniles and babies.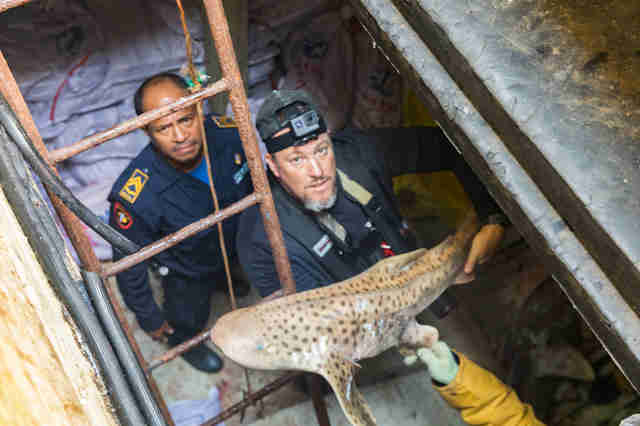 "I felt numb, as always," Stokes said. "I've seen too many dead sharks now for it to affect me. That said, seeing so many babies hit home hard."
Stokes and his crew from Sea Shepherd Global had learned about the Fu Yuan Yu 9608, which is part of a 15-boat fleet owned by Pingtan Marine Enterprises and Hong Long Fisheries, when someone sent them a video.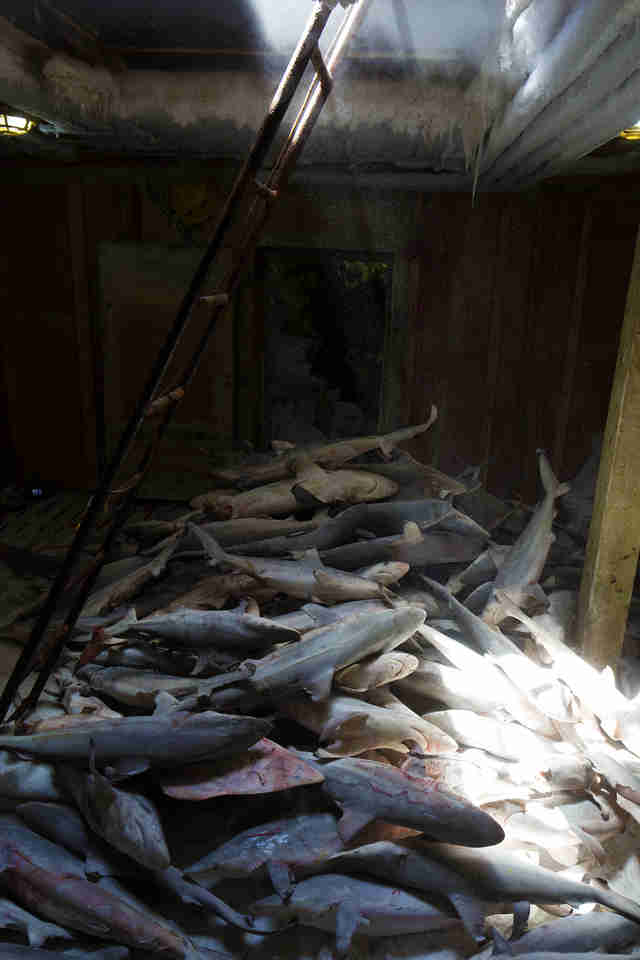 "A video was sent to us showing a fleet transferring dead sharks to a mothership just offshore of Timor-Leste in February this year," Stokes said. "I have no idea who shot the video, but I would love to know and buy them a beer."
Stokes and Sea Shepherd Global did a little research, and figured out that no one was policing the waters around Timor-Leste. So Sea Shepherd sent one of its boats, the Ocean Warrior, to see if it could catch the fishermen doing anything illegal.
Stokes was positive they'd find something, especially since boats owned by the same company were recently caught with 6,600 illegally caught sharks in the Galápagos Islands.
Over a day and a half, Stokes, a crew from Sea Shepherd Global and members of the Timor-Leste national police force boarded and searched 10 boats in the fleet. They found tens of thousands of dead sharks on each vessel, according to Stokes.
In many cases, fishermen only want the fins — they'll cut the fins right off the sharks' bodies, then throw the animals back into the ocean. But without their fins, sharks can't swim or breathe, and they face a miserable death.
But these fishermen had captured entire sharks using gillnets — long, panel-like nets that entangle anything and everything they come into contact with. "Any animal suffers when it is captured," Stokes said.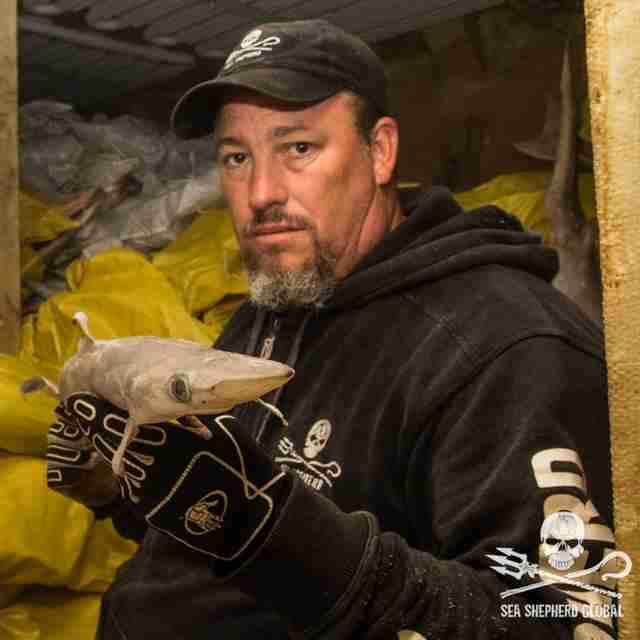 They also found pieces of coral, which had gotten tangled up in the gillnets.
"These [gillnets] are basically like giant tennis nets that lie along the seafloor to catch anything cruising along near the bottom," Stokes said. "As they haul it up, it also rips up any coral that it is near. The coral gets caught in the net so they use wooden mallets to smash it up as it goes around the winches and then shovel the fragments back over the side."
The damage to the fragile coral reef systems can be irreversible.
Sea Shepherd Global and the national police are currently conducting an official investigation, which Stokes hopes will shut the fishing fleet down for good, at least around Timor-Leste.
"We want Timor-Leste to cancel the fishing permit permanently," Stokes said. "Then the ocean will stand a chance."