Chubby Raccoon Gets A Harsh Wake-Up Call About His Weight
"It seems this little guy has been eating a little too well."
Sure, there's a chance this raccoon was vaguely aware already that he's gotten a little chubby — but an especially unflattering incident this week may very well have convinced him that his portliness has become a problem.
After all, he got quite the wake-up call.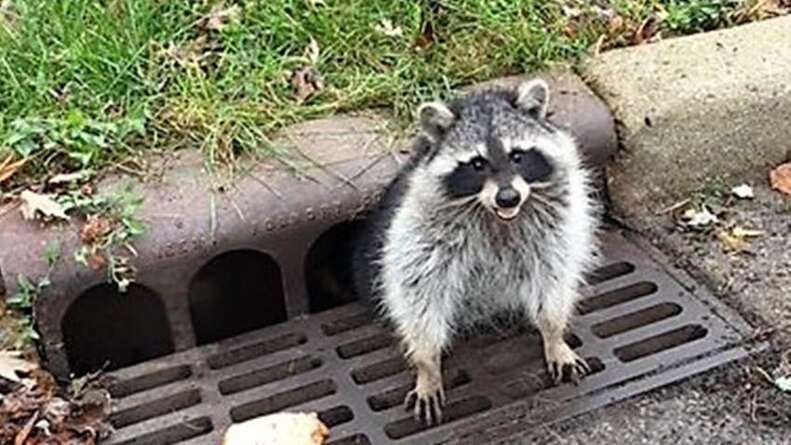 Officers from Illinois' Zion Police Department were called in after a concerned citizen discovered the raccoon stuck in an opening of a roadside storm drain. Apparently, the animal was unable to escape on account of his girth, which left him thoroughly wedged there like some fat, furry cork.
"It seems this little guy has been eating a little too well and got caught in the sewer grate," the police wrote online.
If that judgement sounds harsh, it's nothing compared to the raccoon's own self-reflection. He appeared quite forlorn that it'd actually come to this.
The responding officers, equipped with poles, tried their best to dislodge the raccoon ...
... but he was just too stuck.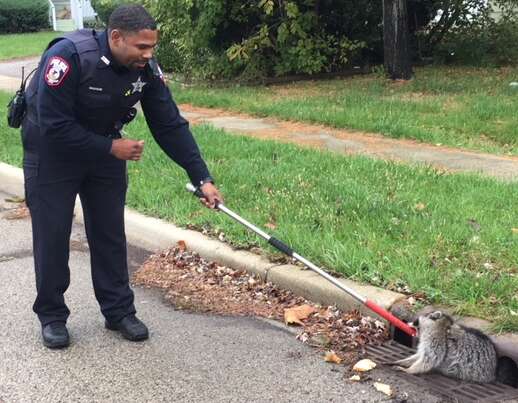 Ultimately, the police were forced to seek assistance from the city's public works department, who got the job done by lifting the drain's heavy grate.
"They were able to free him and our friend was no worse for wear," the police wrote.
The raccoon, fortunately uninjured from the ordeal, was later released. It's impossible to say for certain, of course, whether he's learned his lesson from that experience, so we can only hope he'll now be a bit more mindful of his gut.