Woman Sets Up Cozy Little Home For Opossum To Spend The Winter In
"He's been a nice, considerate roommate."
Kenya Nixon has always had a soft spot for animals — something she inherited from her mom and her Aunt Karen. So when her aunt told her that a wild possum named Hank had moved into her garage, Nixon wasn't surprised.

"He began sleeping in her garage last month," Nixon told The Dodo. "She put a little makeshift bed together for him. He stays there a lot of the time."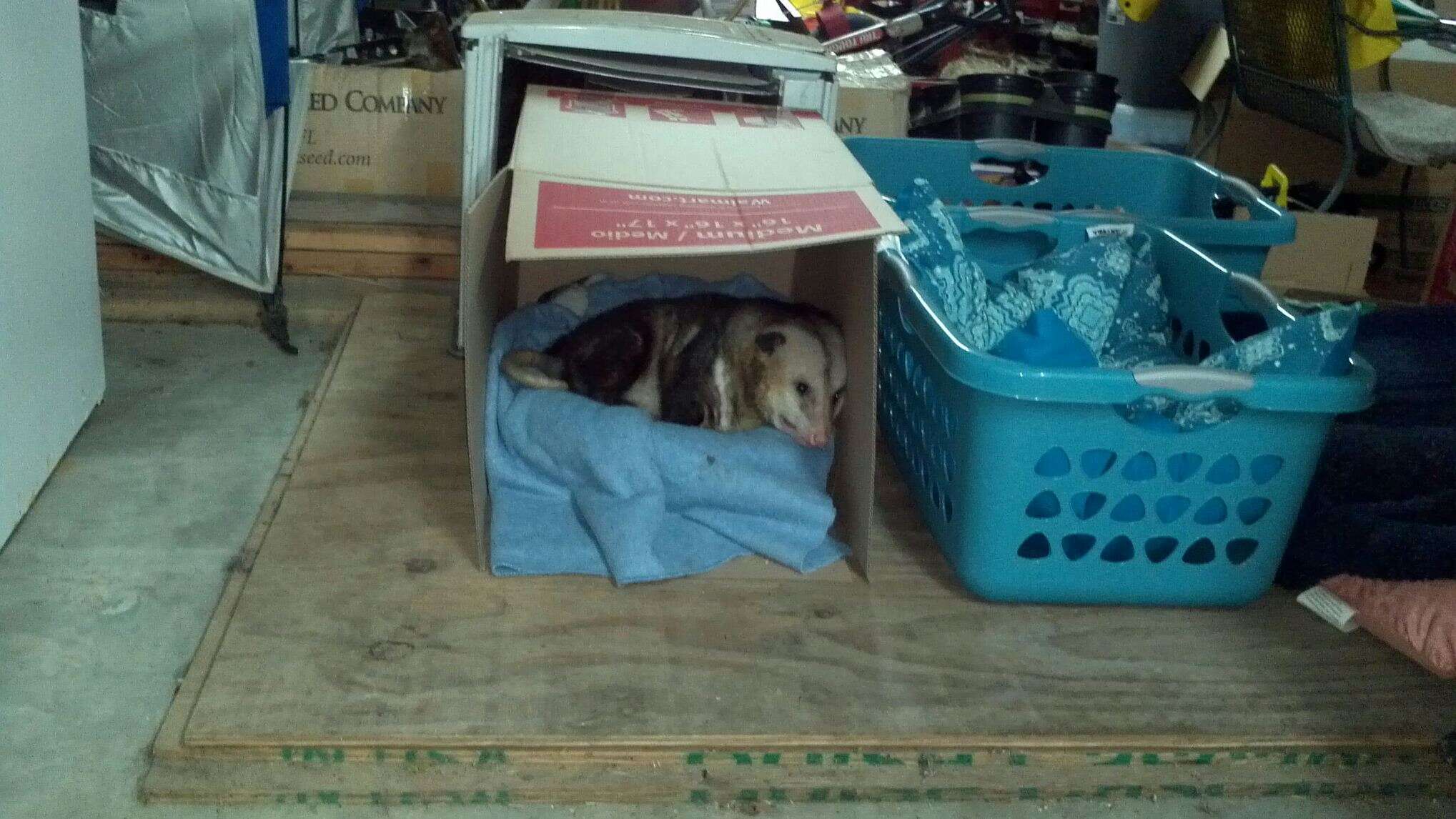 Hank's fur doesn't provide much insulation from the cold, and his hairless ears and tail are prone to frostbite. Since possums don't hibernate during the winter, finding food can be a struggle — that is, until Hank moved in with Karen.

"She has this massive garage and has an out-of-the-way space for him," Nixon said. "The garage is detached from the house, so she leaves the side door open for when he wants to go out."

Nixon's aunt believes Hank is one of two possums she bottle-fed and released approximately 18 months ago. She took in the pair of babies after their mother was hit by a car.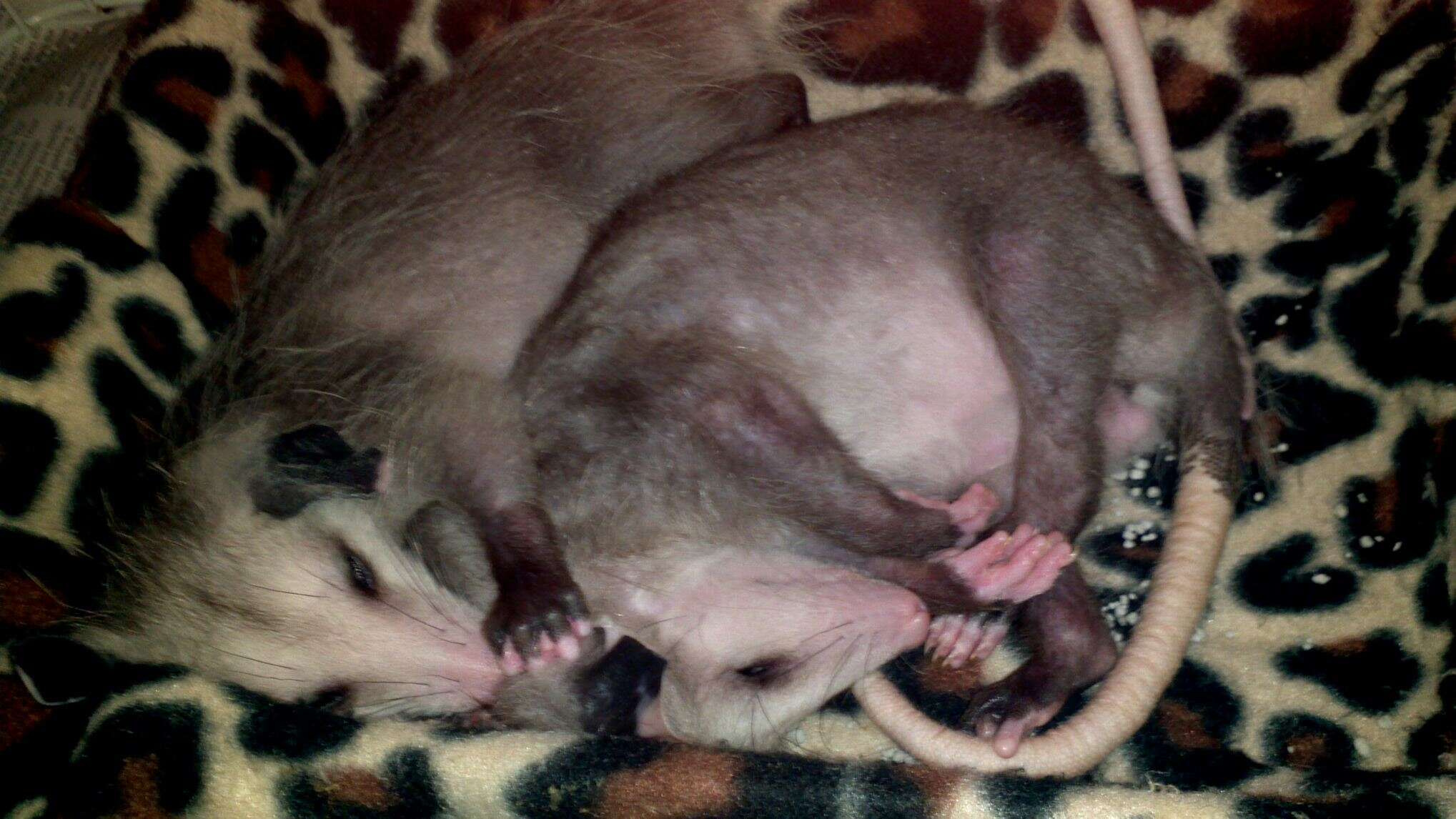 The siblings eventually left to live in the wild, but Hank never forgot her kindness. And he knew exactly where to go when things got tough.

"He spends most of the day there sleeping and even stays in some nights, depending on how cold it gets," Nixon said. "South Louisiana weather goes from one extreme to the next, so one night he sleeps in the garage and the next he may be out frolicking."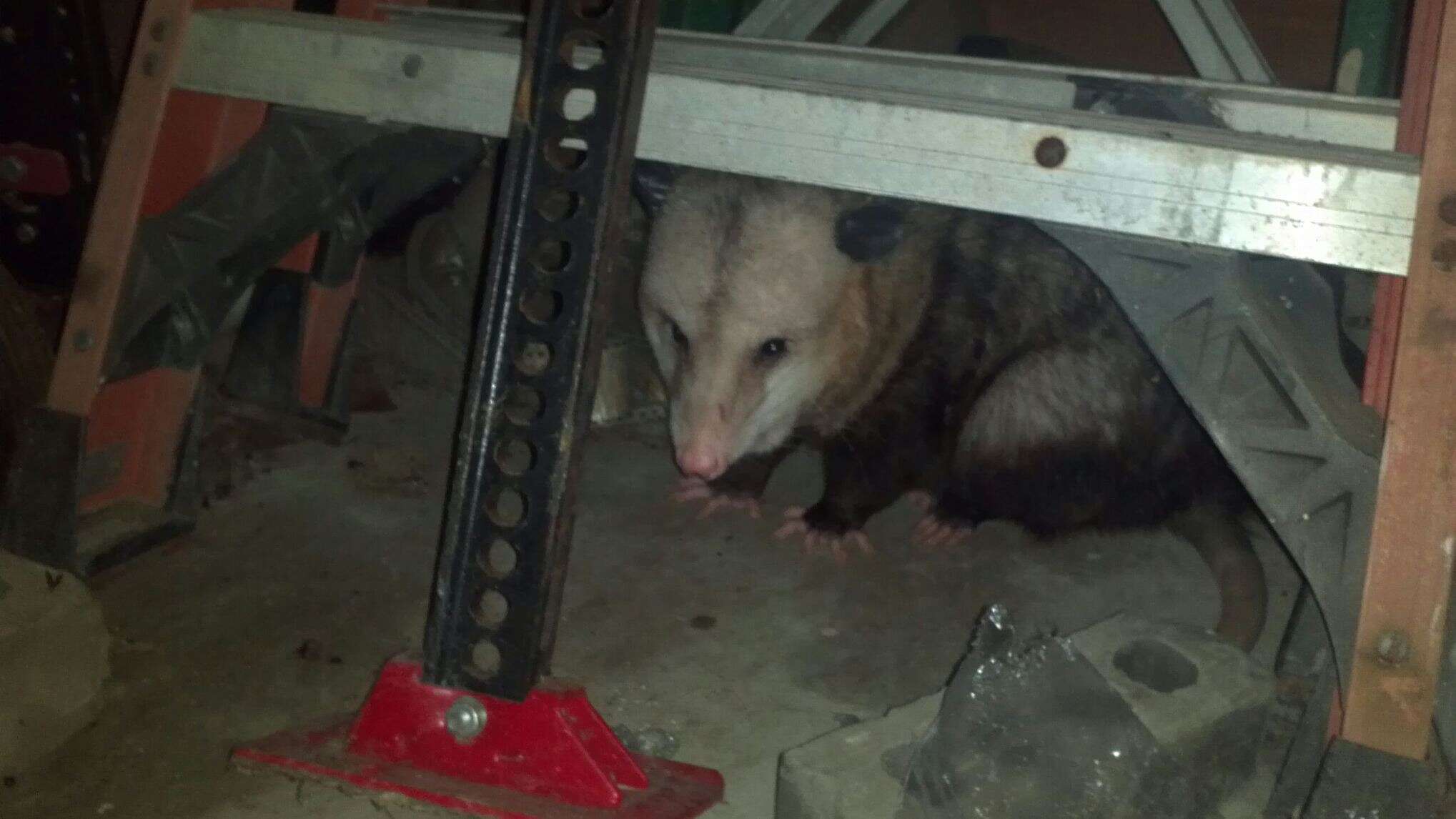 Hank now has some trouble walking, which means he is spending more and more time in the garage. Karen wants the old possum to be as comfortable as possible — but whenever she tries to upgrade his "den," Hank isn't interested.
"[She] has tried to get him to sleep in better accommodations, but he likes his box," Nixon said. "That was the first bed she made for him and it has remained his favorite. There's an old blanket there that she washes often for him so his bed stays clean."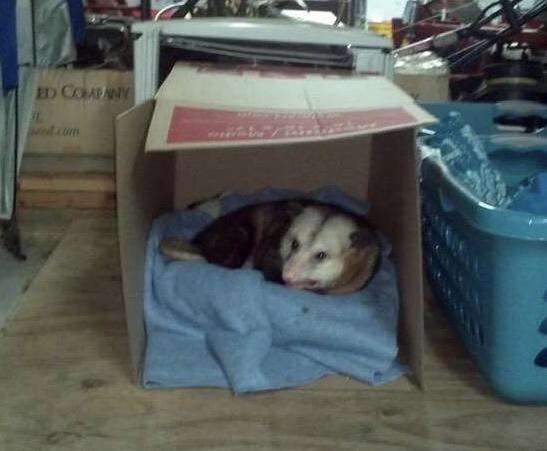 When Hank isn't chowing down on his favorite snacks of cat food and bananas, he enjoys relaxing and watching his caretakers come and go.

"He's been a nice, considerate roommate," Nixon wrote on Reddit. "He's also been a huge help with ticks and mosquitoes."

"He deserves a nice retirement," she added.