Friendly Pup Caught On Camera Playing 'Tag' With Wild Deer
They kept taking turns chasing each other 💞
A rescued German shepherd named Ike is described as a big goofball by his family — so perhaps it's unsurprising that Ike is fantastic at making all kinds of friends.
Still, the other day, when Ike's person, Ethan Cole, looked into his backyard in Florida, he was pretty baffled at what he saw going on out there.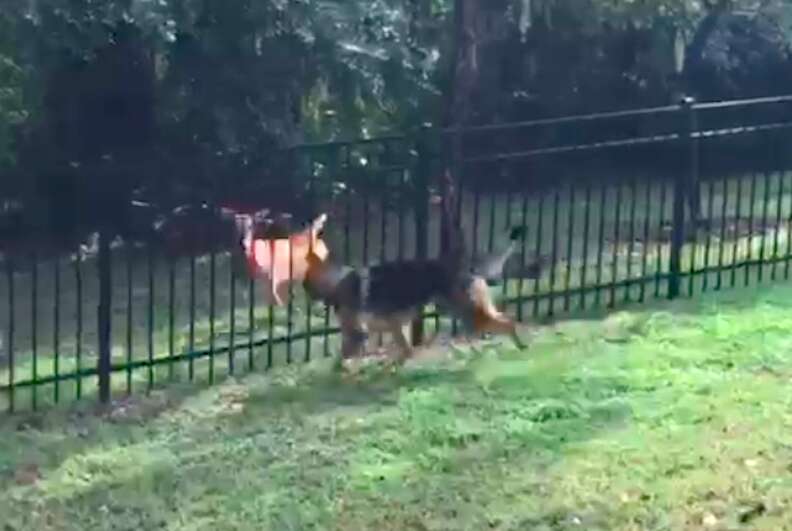 Apparently his fun-loving dog had decided to play a game with a new — and wild — friend.
A deer, just about the same size as Ike, was on the other side of the yard's fence. And the pair was in the middle of playing a kind of game.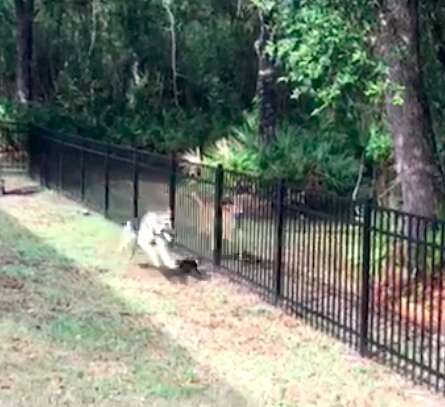 At first glance it might have seemed like Ike was just chasing the deer, like he might try to hunt down a squirrel — but then something fascinating happened.
After Ike chased the deer in one direction, the dog can be seen to pivot first in the other direction — and the deer follows the dog's lead, as if taking her turn to chase the pup.
The footage Cole managed to capture on his phone shows their game:
"This was the first time I've seen them play," Cole told The Dodo about Ike and his wild deer friend. Cold described the game they were playing as a kind of game of tag.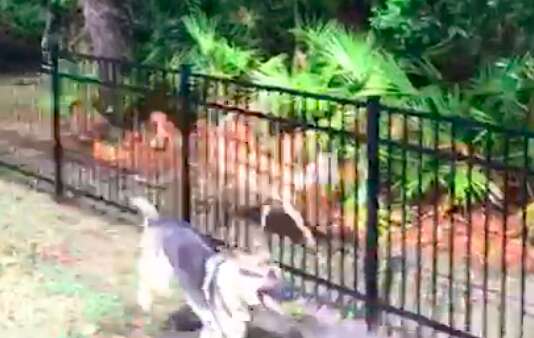 After a several minutes of playing tag, the deer finally bounded off into the woods. But thankfully that didn't mean the end of the day's fun and games.
Another little pup (who can be seen in the video looking surprised at the interspecies game of tag, too) was around that day — Cole's mother's pug puppy named Hobbes. So Ike still had a friend (of his own species, if not his own size) who he could frolic with.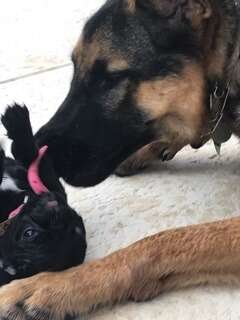 Cole said dogs are super important to him and to his whole family. Ike, for instance, is named in honor of another dog his mother had when she was a child.
"This dog is super special to us," Cole said. "And he's just a big goofball."