Frightened Wild Puppy Finds The Perfect Man To Help Her
She was so hungry her fur was falling out.
When the man first spotted the wild dog last November, she was nosing around his neighbor's farm in New South Wales, Australia, eating whatever she could find. But the dog, a dingo now named Manuka, was clearly starving — her bones stuck out, and her fur was thin and patchy due to malnutrition.
Her tail had also been broken, though it had fused back together at an odd angle.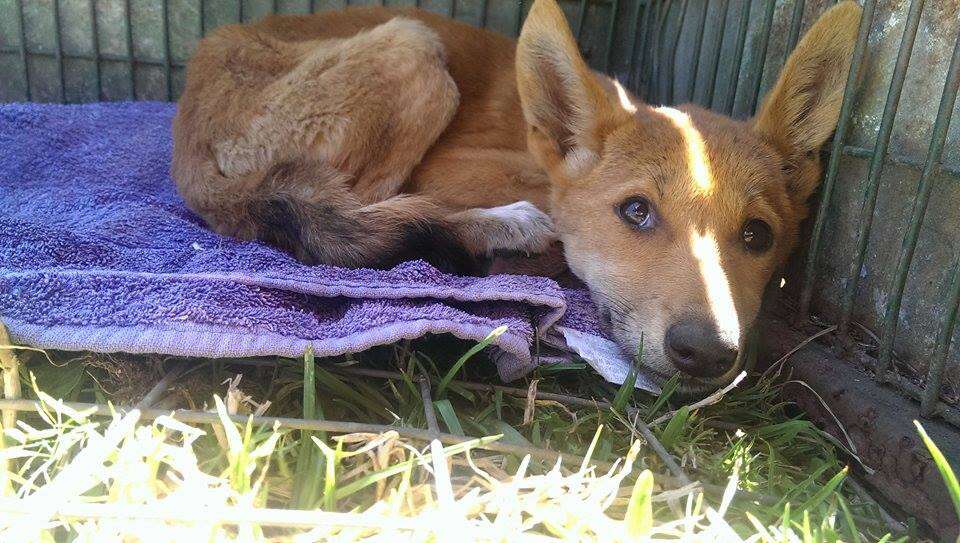 The man knew he had to do something. Manuka looked to be about 12 weeks old, and her mother was nowhere to be seen. If left to fend for herself, she'd probably die. If he took Manuka to a pound, she'd be euthanized. After all, Manuka wasn't a domestic dog — she was a dingo.
Dingos are indigenous dogs who have lived in Australia for millennia — in fact, some studies suggest they've been around for the past 18,000 years. While they look like domestic dogs, dingoes are distinctively different — they're driven by survival instincts, and their bodies are perfectly adapted to hunting and living in the Australian environment.
But, unfortunately, these indigenous dogs are quickly disappearing from Australia. Despite the International Union for Conservation of Nature (IUCN) listing the dingo as a "vulnerable species," dingoes are not protected under Australian law. Instead, dingos are considered "pests" that endanger cattle and other farm animals, and, in most Australian states, it's completely legal to poison, trap or shoot them.
Manuka, however, had found the perfect person to help her. The man got in touch with Joshua Said, president and founder of Dingo Den Animal Rescue, an organization that cares for orphaned and injured dingoes, and delivered her to the sanctuary.
At first, Manuka was wary of everyone at the sanctuary — the other dingoes, as well as the people.
"She was very distant, and wouldn't engage," Said told The Dodo. "She wouldn't even make eye contact. She would soil herself if people approached her or touched her, and she would stare into space and not move, pretending she wasn't there."
But with a bit of time, as well as a hearty diet of raw meat, eggs and fish and weekly skin treatments, Manuka became a different dog.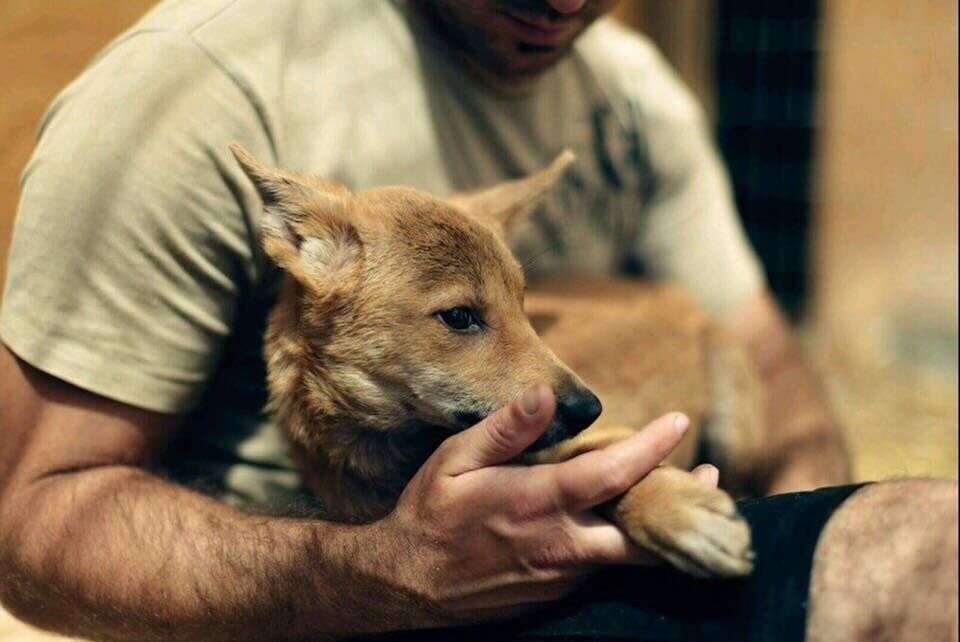 When Manuka first arrived last November, she was only about 9 pounds. "She's now 17 kilos [37 pounds], and healthy and strong," Said explained.
The other dingoes have also embraced Manuka, which helped her get comfortable at the sanctuary, according to Said.
"She's confident with all the other dingoes, and she loves chasing them around and wrestling and playing," he said. "She is a tough little cookie, very sure of herself with the other dingoes."
Manuka has also gained confidence around people, though she only approaches people on her own terms. Said is fine with this — after all, Manuka is a wild, rather than domesticated, animal.
"Her timidity around humans is healthy," Said explained. "We haven't tried to humanize her excessively."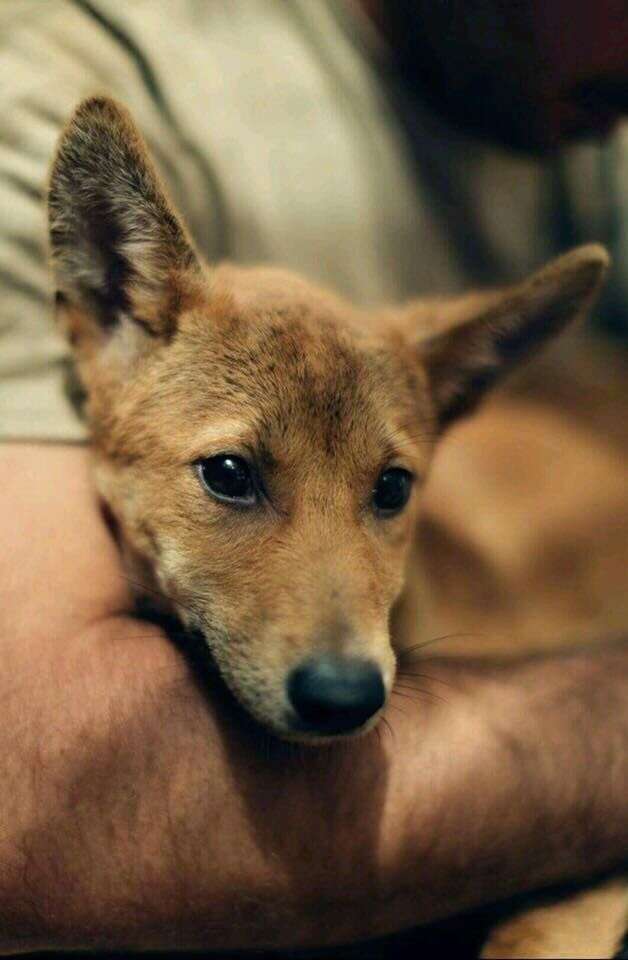 "Month by month she becomes more and more confident, learning from the other dingoes that the humans at the sanctuary are not a threat," Said added.
Unfortunately, releasing Manuka back into the wild isn't an option since there's a high chance people would hunt and kill her. So, for the moment, Manuka will continue living at the rescue center, though Said hopes to find suitable homes for Manuka and his other rescues.
"We are working to find Manuka, and the other wild dingoes in our care, homes on privately owned land where they can live natural lifestyles under the protection of caring and responsible land owners," Said explained. "Ideally, we would love to expand our own sanctuary to hundreds of acres that would accommodate the lifelong protection of dingoes like Manuka."
To help rescue more orphaned and injured dingoes in Australia, and to help Dingo Den Animal Rescue expand its sanctuary, you can
make a donation
.