Kind Cop Saves Little Spider From Frightened Driver's Dashboard
"We don't get these requests often, but when we do, we're here to serve everybody."
Deputy Lon Steinhauer, from Oregon's Clackamas County Sheriff's Office, was on the scene of a traffic accident Wednesday morning when a seemingly more urgent matter arose. As Steinhauer and his colleagues looked on, another vehicle quickly pulled off the road in front of them — where the woman driving made a hasty exit.
"According to the deputy, she got out of her car screaming hysterically," sheriff's office spokesperson Sgt. Brian Jensen told The Dodo.
Steinhauer and the other deputies got closer, and they discovered the cause of her distress.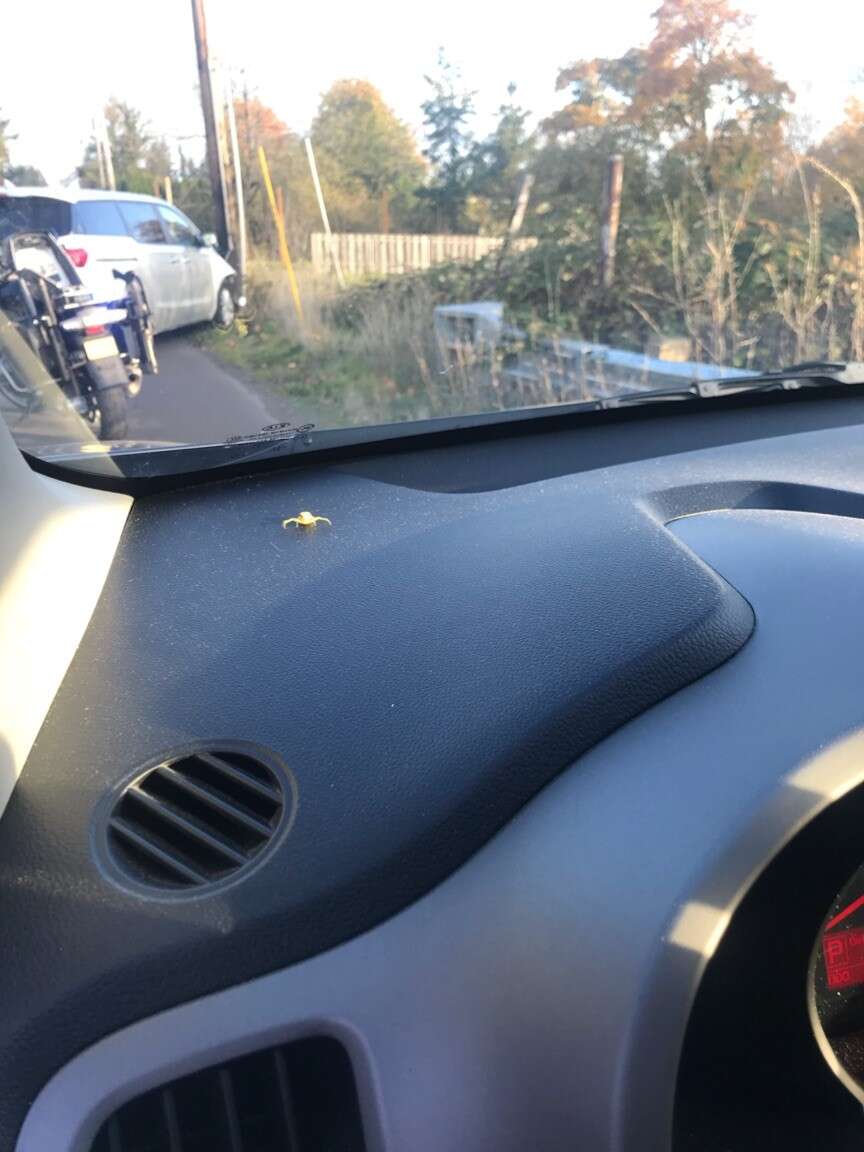 "They found out there was a spider on her dashboard," Jensen said.
And a pretty tiny spider at that.
Rather than disregard the woman's concerns, the deputies took a much kinder approach to both her AND her eight-legged passenger. Even though it might have been easier to simply squash the spider, they seemed to understand that he probably preferred to be somewhere else, too.
That's when Steinhauer, donning gloves, stepped in perform the arachnid rescue.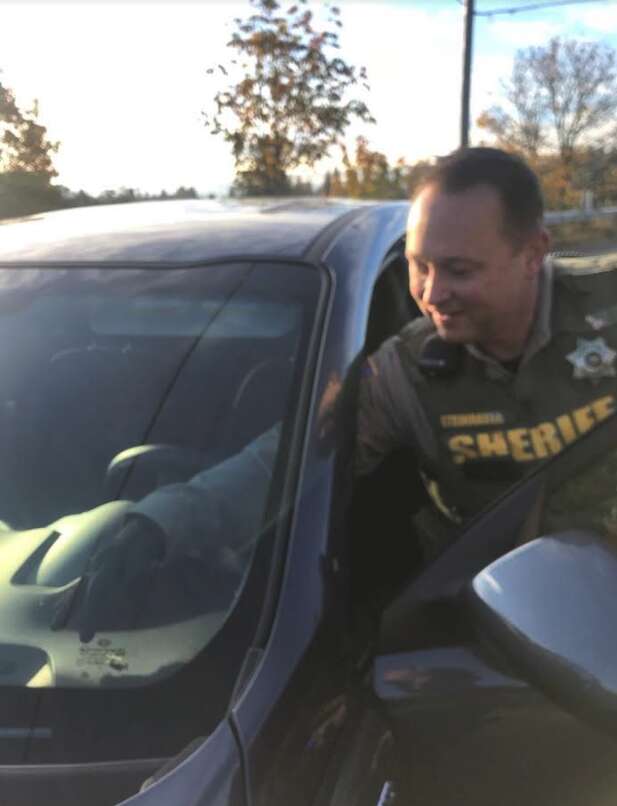 "He very delicately grabbed the spider, got him out and set him free," Jensen said.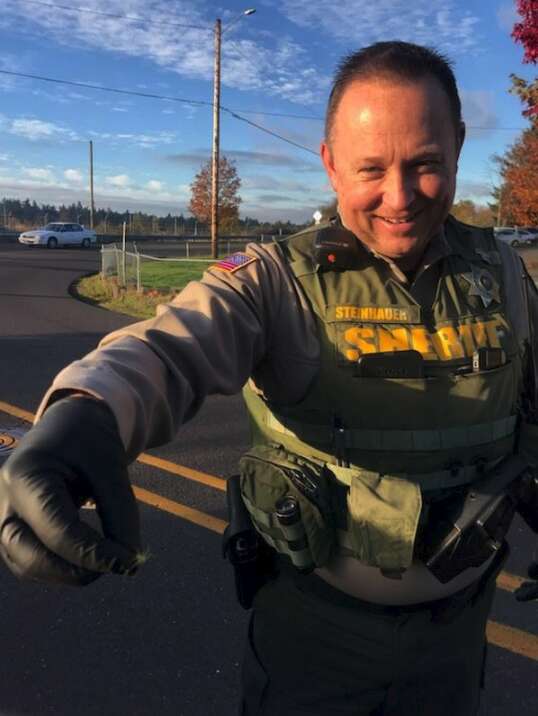 With spider relocated, the thankful driver then proceeded on her way.
When asked why it was important to resolve the situation peacefully on the spider's behalf, Jensen was clear: "We don't get these requests often, but when we do, we're here to serve everybody. We respect and honor the rights of all of our citizens, even our four, six, and eight legged ones."
And people online really seem to appreciate that outlook.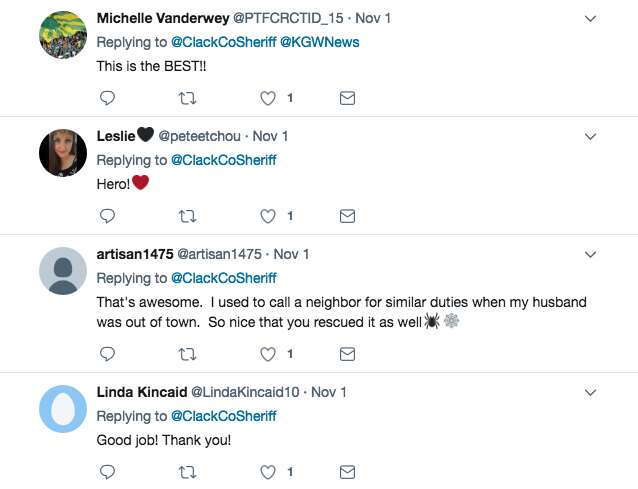 While some people clearly aren't fans of spiders, they do play an important role in our ecosystems. So, the next time you run across spiders in your home (or car), consider these tips on how to safely remove them.