Couple Gets The Most Magical Visitor On Their Engagement Shoot
"I noticed the deer getting closer and closer to the couple ..."
After Dori Castignola and Austin Swiercz got engaged, they wanted to do a special photo shoot to commemorate the event. They booked a session with photographer Eldina Kovacevic and her company Inna Kova Photography, and the whole group headed out to Saugatuck Dunes State Park in Michigan to capture the perfect pictures.
About 20 minutes into the session, Kovacevic spotted some cacti and decided to have the couple pose in front of them, as cacti aren't usually found in Michigan and she wanted to take advantage of the rare find. She positioned the couple and then started shooting — but soon realized there was someone else who was curious about the cacti, too.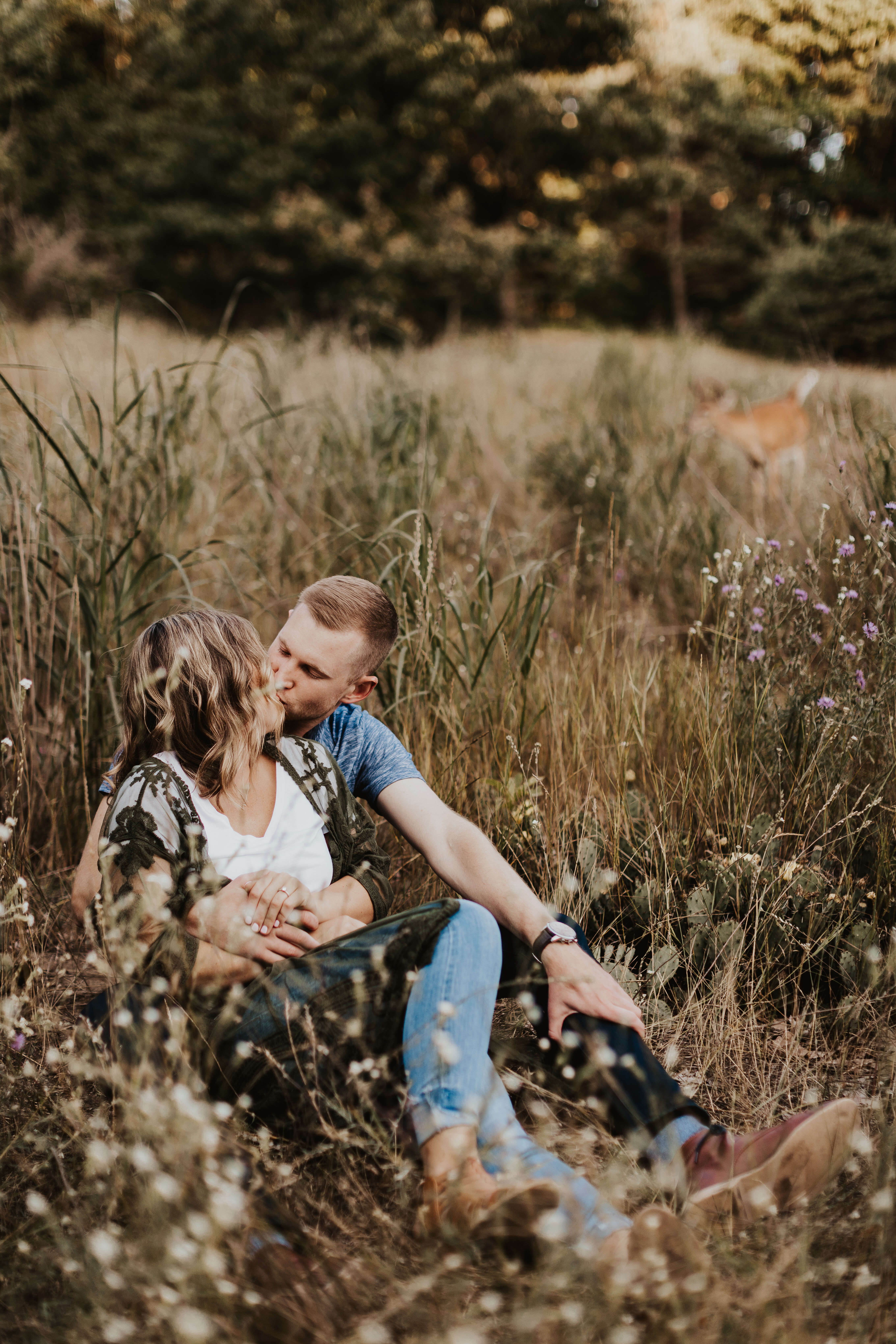 "I had asked the couple to sit down next to the cacti and just snuggle up with one another. It is then when I started shooting and my assistant, Karen Macy, and I noticed the deer to the right of the couple slowly approaching our way. I figured the deer would be easily startled by us and would run off any moment so I wanted to catch a few frames with the deer in the background. As I kept shooting away, I noticed the deer getting closer and closer to the couple."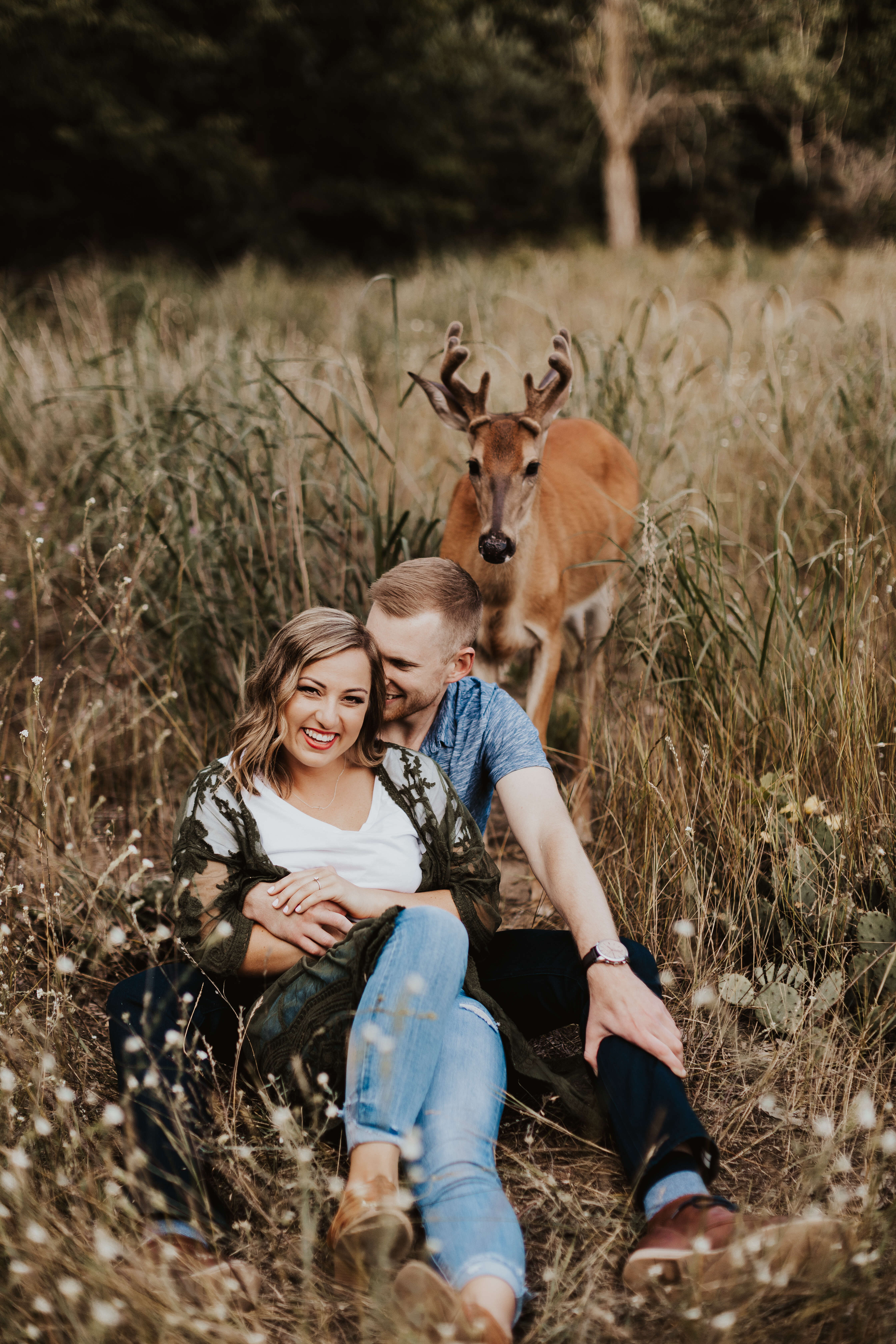 Most deer probably would have run away after seeing the size of the group and the commotion of the photo shoot, but this deer was just too curious — so he walked right up behind the couple, gave a few sniffs and then hammed it up for the camera.
"I just kept shooting what was happening," Kovacevic said. "Dori said she could feel Austin's heart beating from the way they were sitting when the deer was sniffing on him."
Everyone was a bit nervous at first, but then another group passed by and told them that the deer was known for being friendly, and everyone was able to relax a bit. Still, they knew that since the deer was a wild animal, they needed to give him his space. They shot photos around him as he milled about, snacking on trees and casually observing the photo shoot.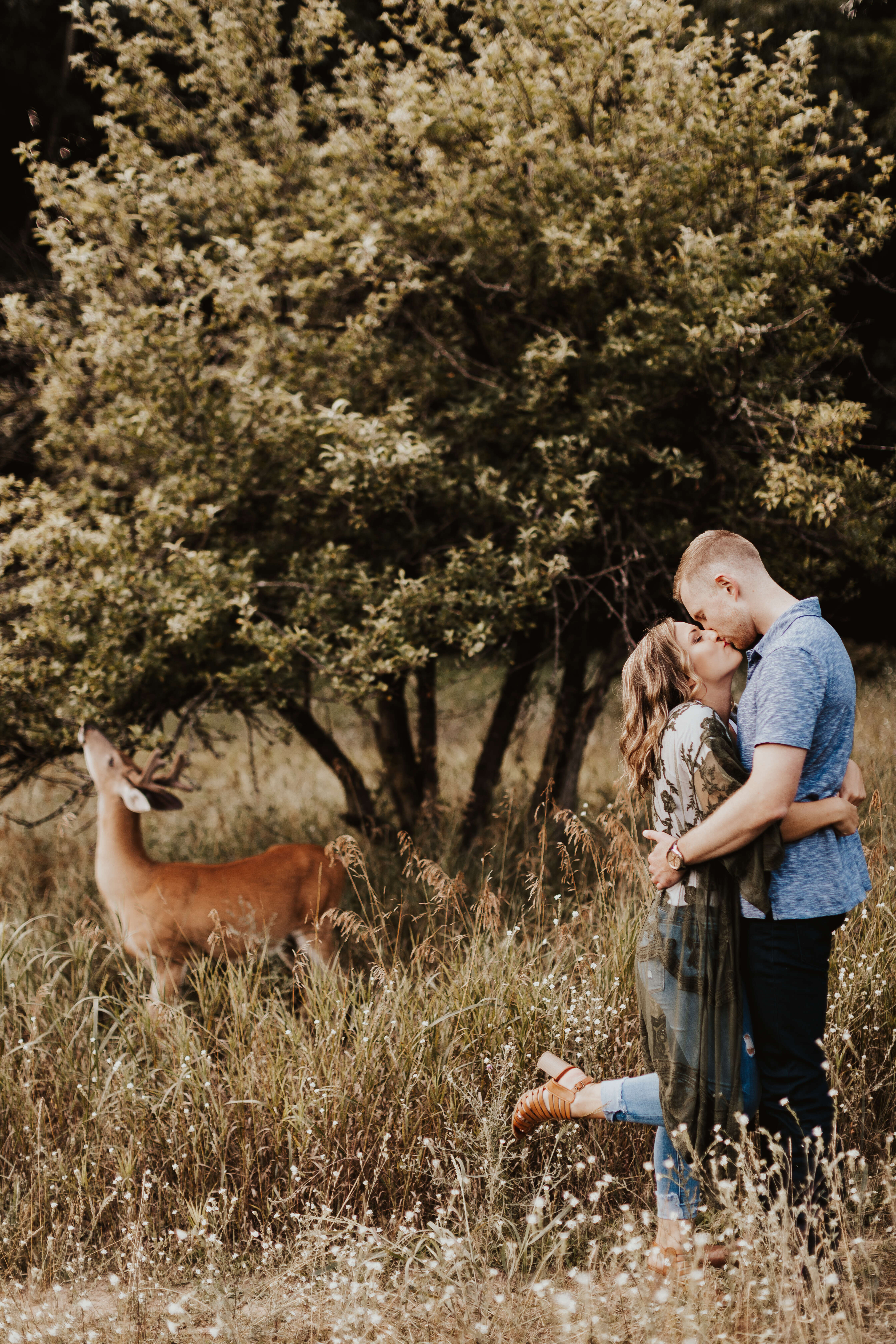 "He did not show one ounce of aggression and stuck around us for about 10 minutes or so," Kovacevic said.
Eventually, the deer decided he was bored of being a model and headed off on his way, but at that point the group already had plenty of amazing shots. The whole experience may not have meant much to the passing deer, but the couple he surprised now have the most amazing photos to commemorate their engagement with, and couldn't be more thankful to the friendly deer and his curiosity.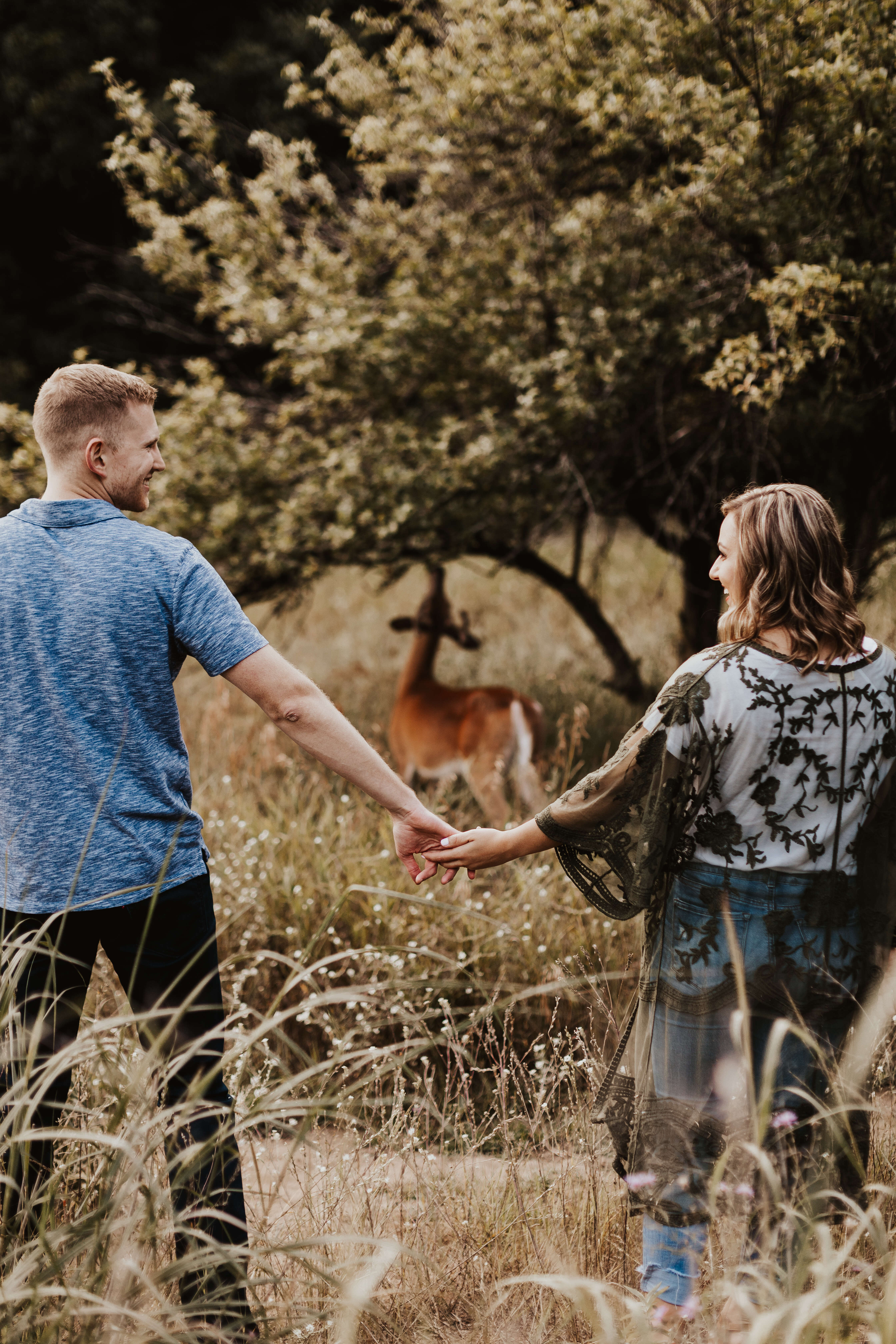 "It was very magical and so unexpected," Kovacevic said. "We just happened to be at the right place at the right time."