Man Walks Into His Backyard And Finds Someone Staring Out Of His Swimming Pool
"He wasn't visible from the house so it was unclear how long he'd been in the water."
A man walked into his backyard Friday morning to mow the lawn and looked out across his unused swimming pool — and was shocked to see a large deer paddling around in the water.
Luckily, the pool wasn't completely full, so the deer could touch the bottom and keep his head above the water, but he still appeared to be pretty exhausted. The man assumed the poor deer was unable to get out of the pool on his own and had been wading around in the murky water for quite some time.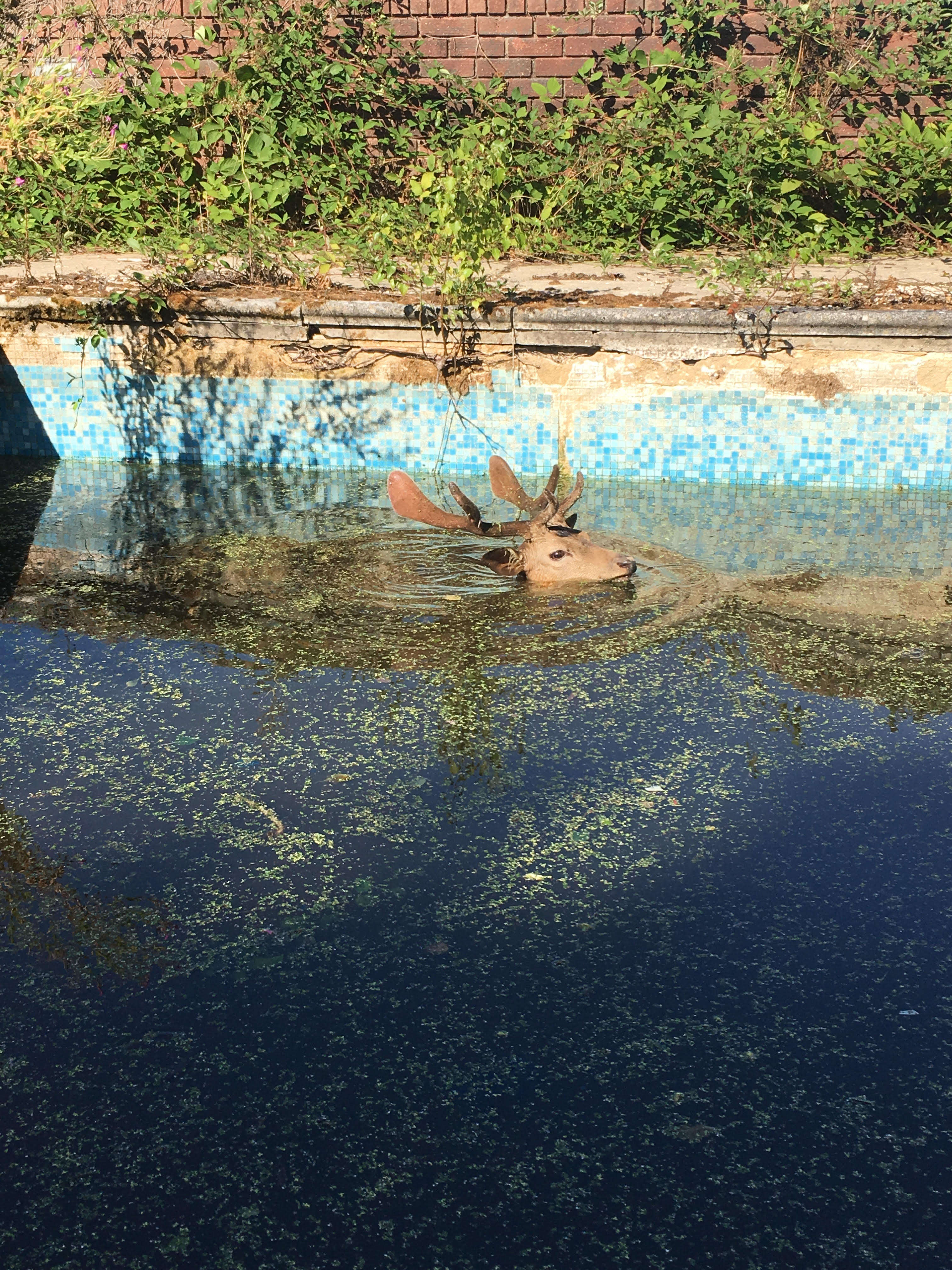 Once he realized the deer was stuck, the man contacted the RSPCA in hopes that it could help.
"He told us they had a herd of approximately 40 deer that visited their garden each evening so the stag may have been in the pool all night," Patrick Bailey, an inspector with the RSPCA, said in a press release. "He wasn't visible from the house so it was unclear how long he'd been in the water."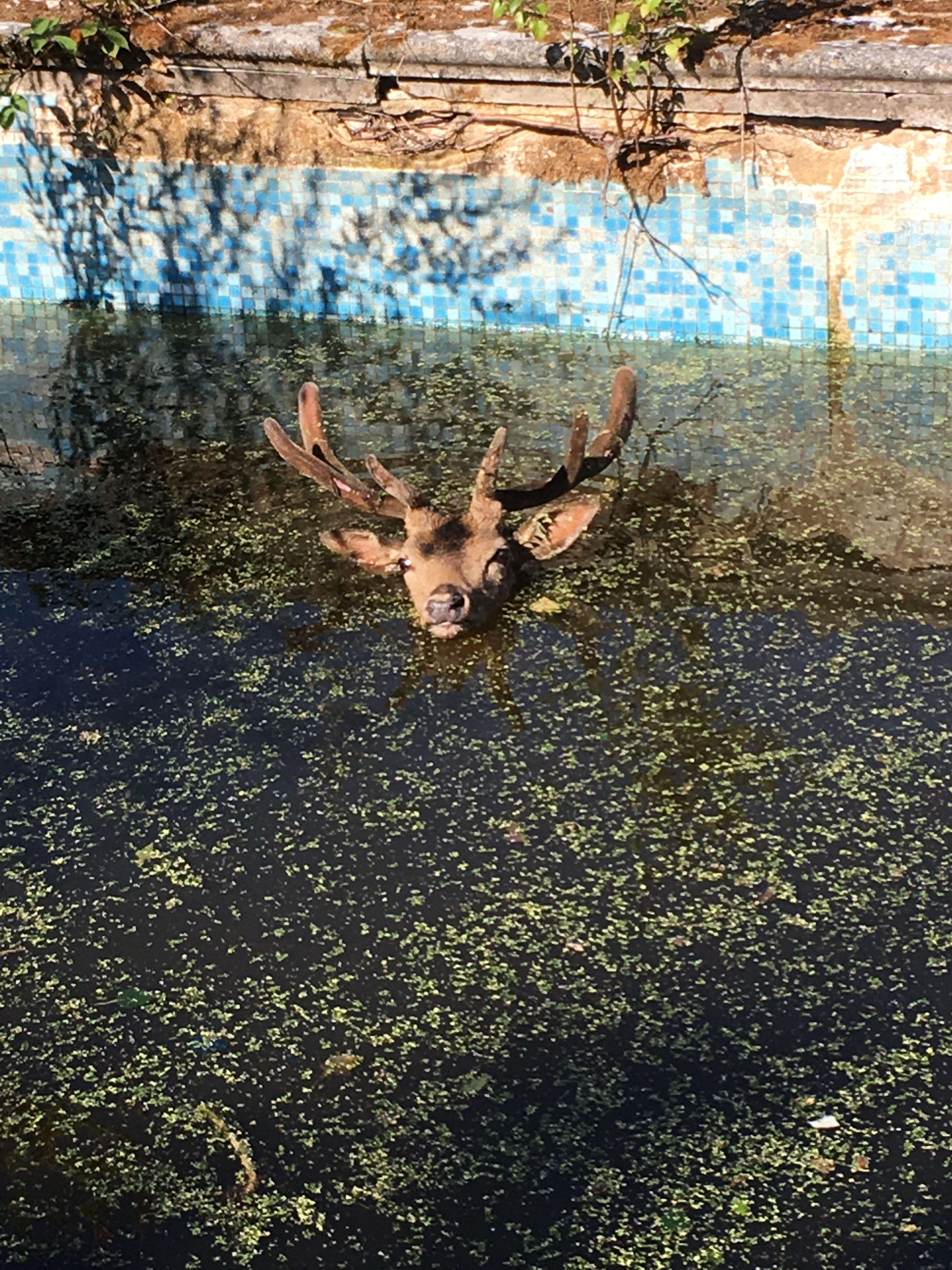 Bailey went out to the man's home to assess the situation and quickly realized there was no way he would be able to get the deer out of the pool on his own. He contacted his colleague Karen Gregor for help, and the pair began using grasper poles to grab the deer by the antlers and pull him over to one side of the pool so they could reach him.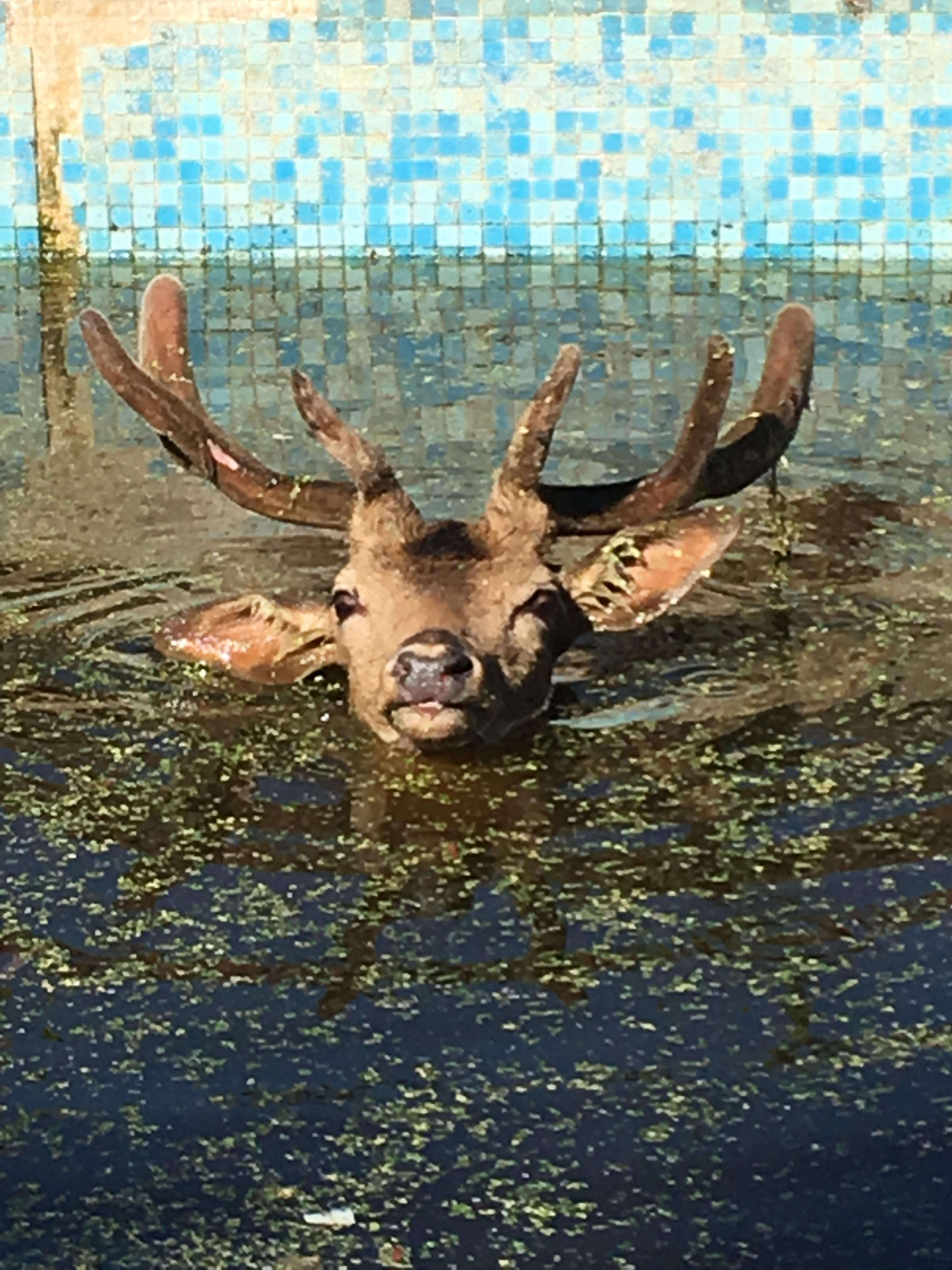 "We grabbed an antler each and hauled him out," Bailey said. "He was very heavy and it was tricky to lift him up and out in order to clear the edge of the pool and avoid injuring him. Luckily, the deer pushed off of the floor in an effort to jump, giving us enough momentum to pull him up and out."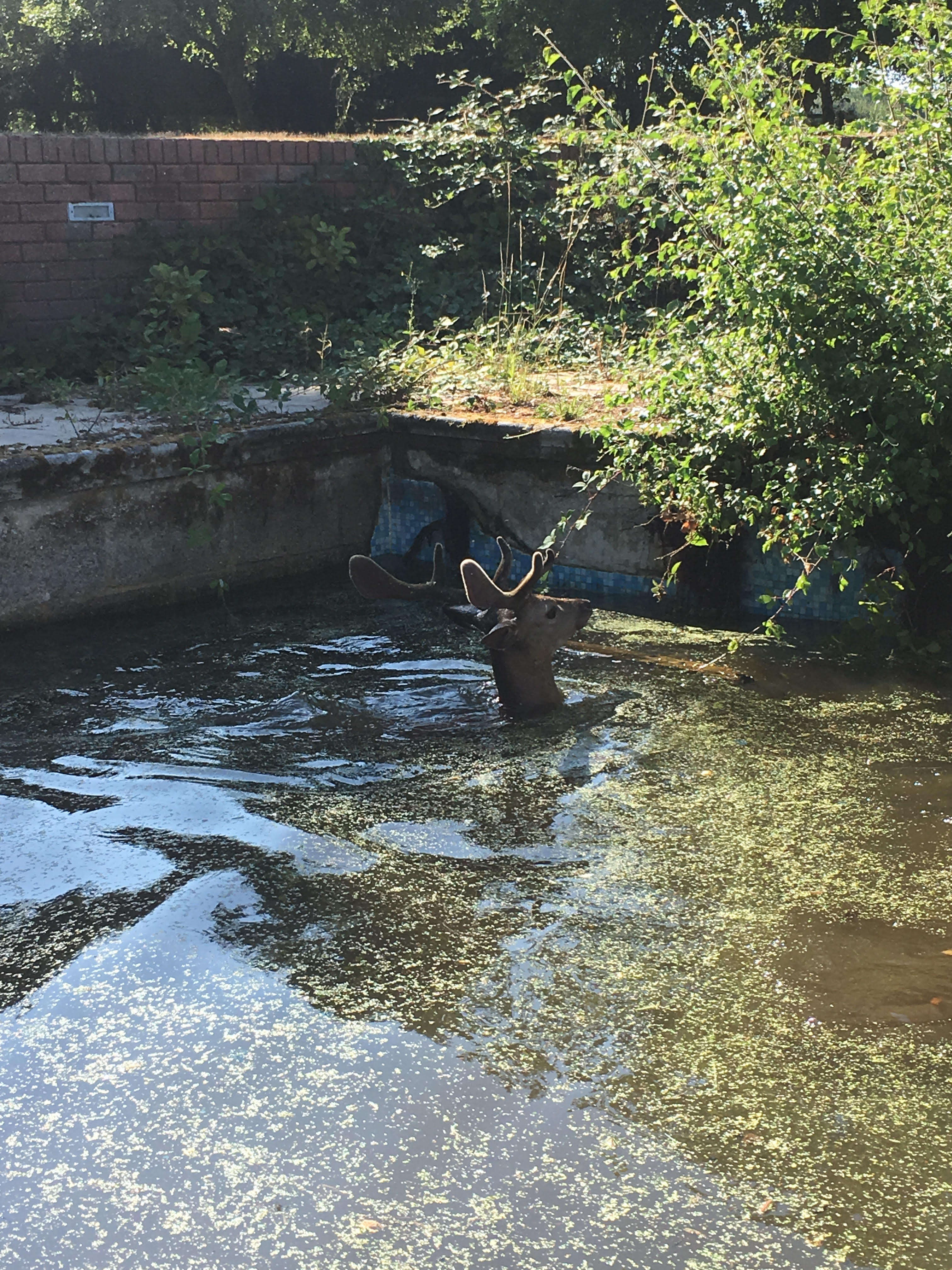 With as much force as they could muster, the pair were finally able to pull the deer up and out of the water. Although he was a little disoriented, he appeared to be uninjured and in good condition, so after a few minutes they were able to release him back into the wild.
"He was a little wobbly at first but soon found his feet and wandered off into the surrounding countryside," Bailey said. "It was such a lovely result and I'm so pleased we were able to save him. It could have easily had a much more tragic ending."