Baby Chimp Smiles When She Sees People Coming To Save Her
"Removing her chains was a true miracle."
So many people came together to give a young chimpanzee, chained up in a village in Liberia, what probably felt like a miracle to her — and that's why her rescuers named her Mira.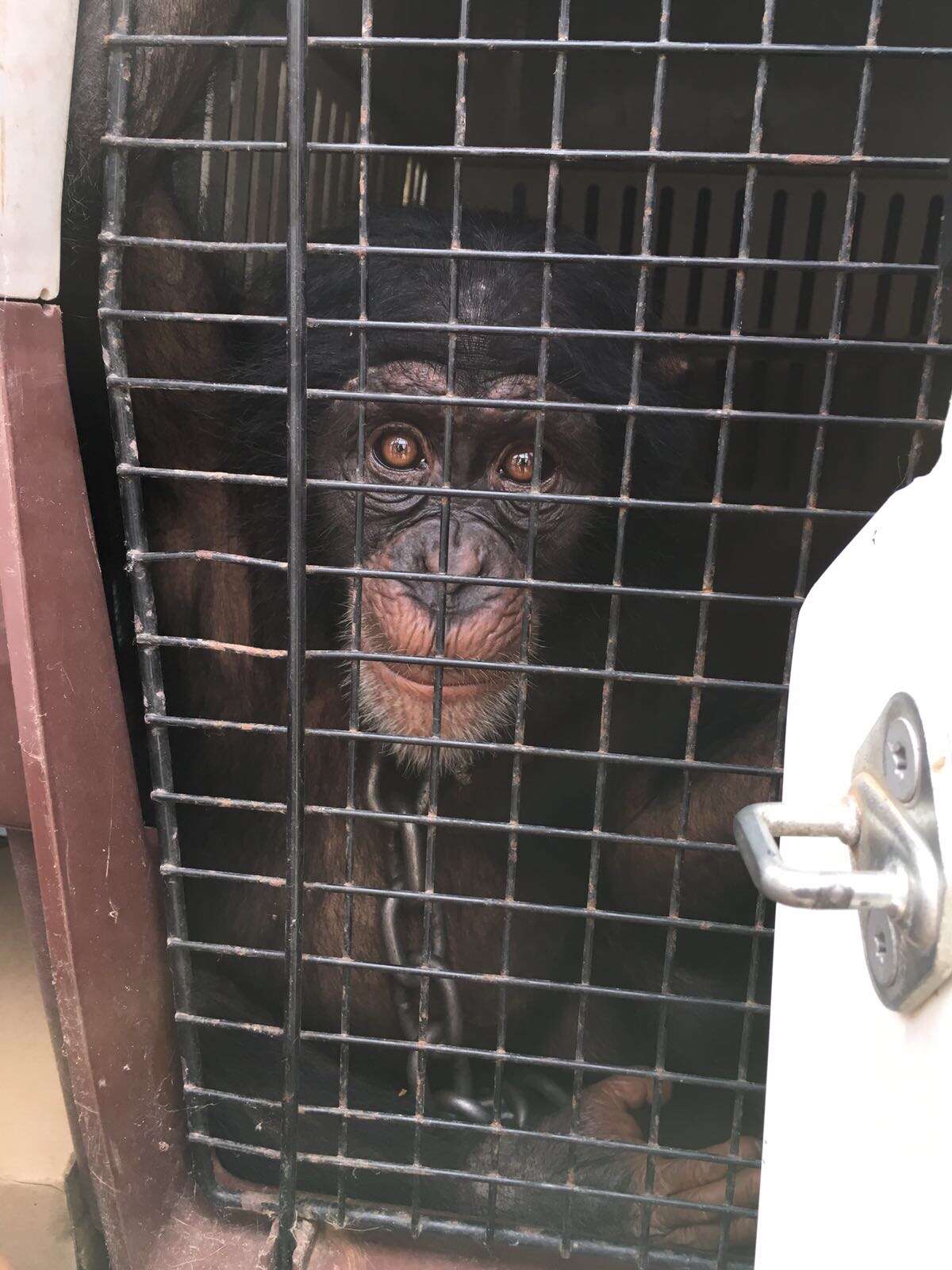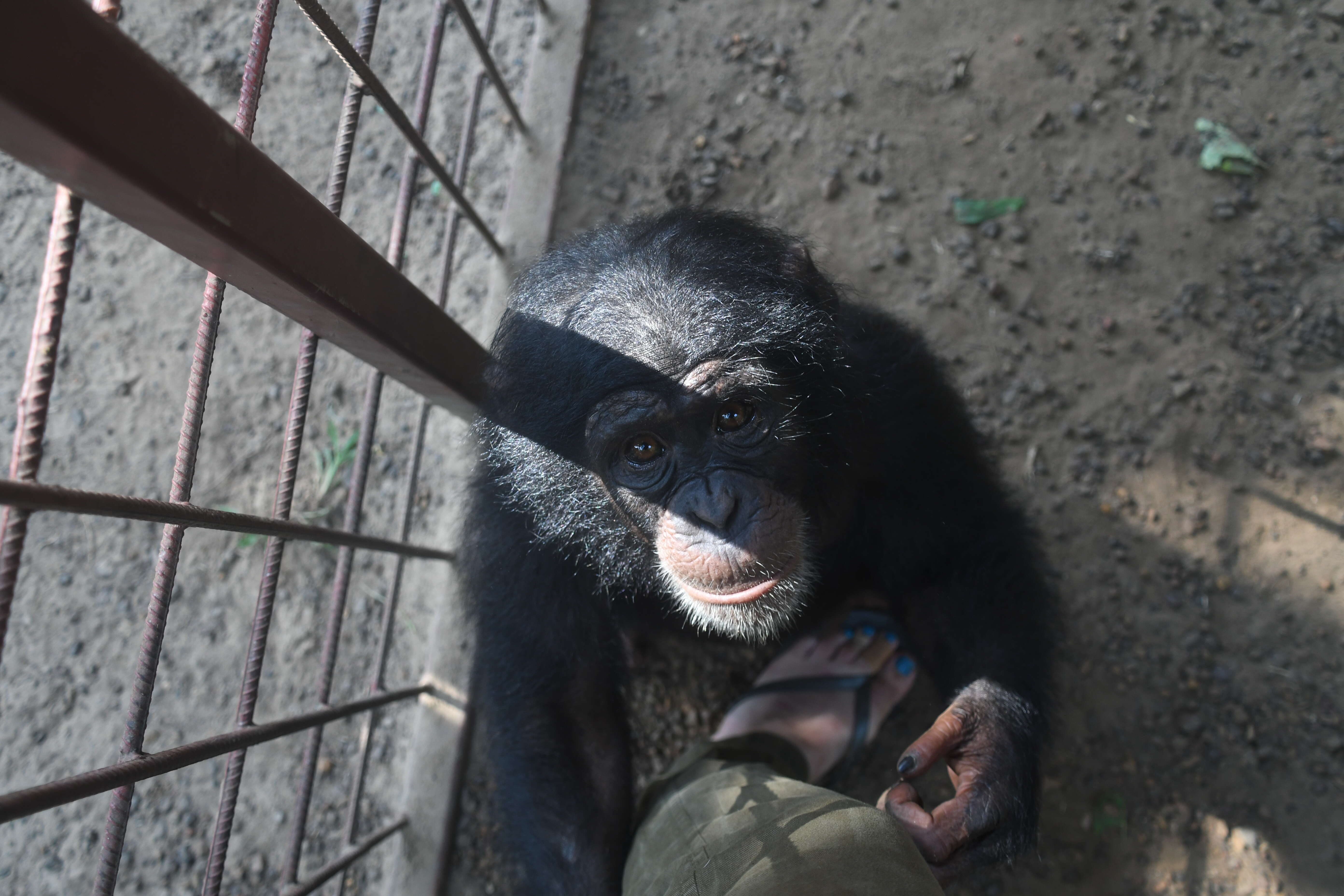 So Jenny Desmond knew just how to make Mira feel safe when she arrived in Kakata last week to take the little chimp back to the sanctuary. Mira climbed into Jenny's arms even before the heavy chain around her neck was cut off, which required a hacksaw and even then took half an hour before it was cut through.
"Removing her chains was a true miracle," Jenny told The Dodo.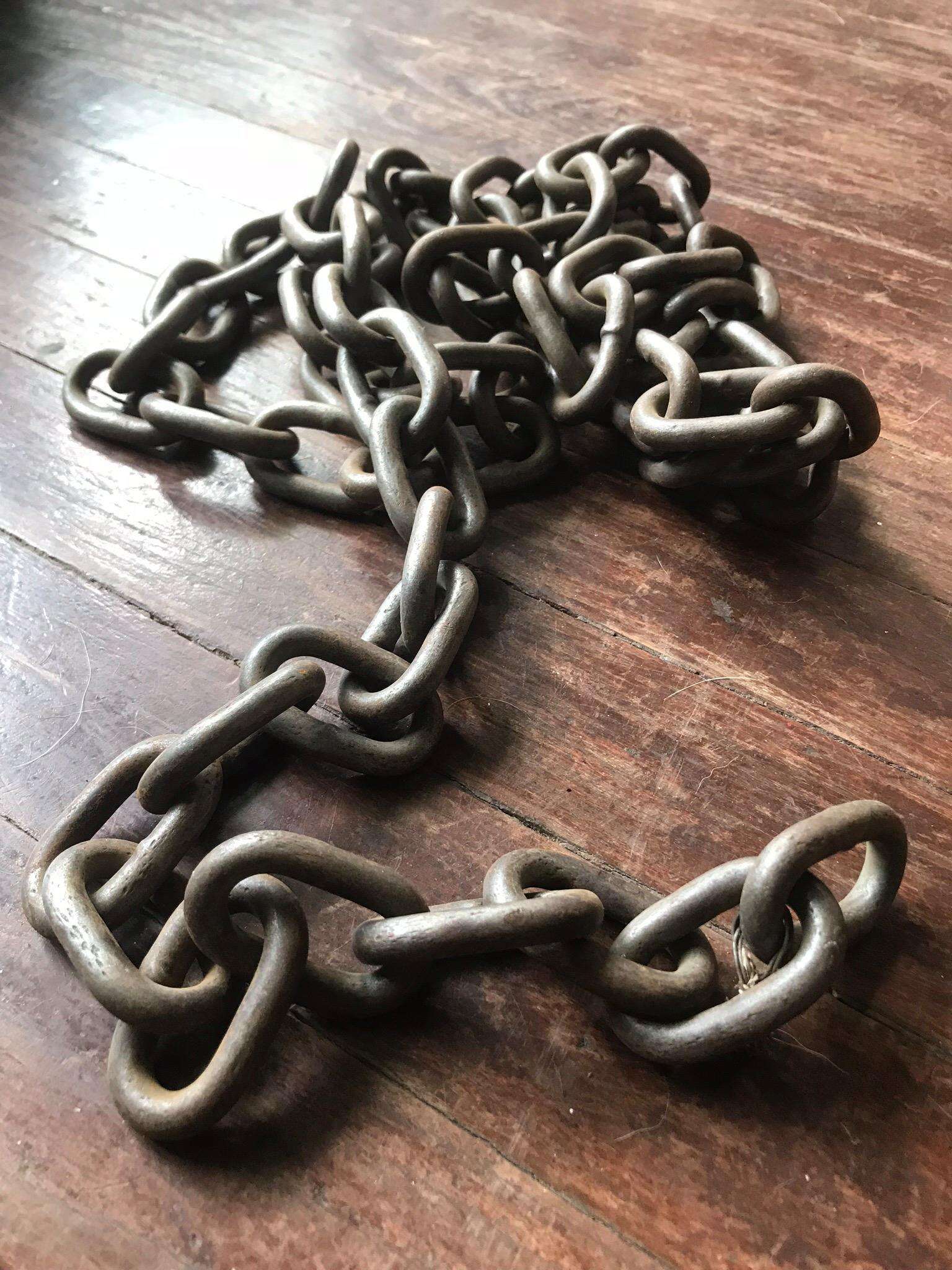 Mira's rescue is also symbolic of a larger shift in the region, since it was the first rescue that was fully coordinated across government agencies, showing a new commitment to standing up for wild animals in need.
"This is a groundbreaking event and took great planning and collaboration between many individuals and sophisticated strategies upon arrival at the site," the sanctuary wrote on Facebook. "The truly amazing work of Liberia's Forestry Development Authority and Liberia National and Local Police Units shows the immense commitment to stopping illegal wildlife trade in the country."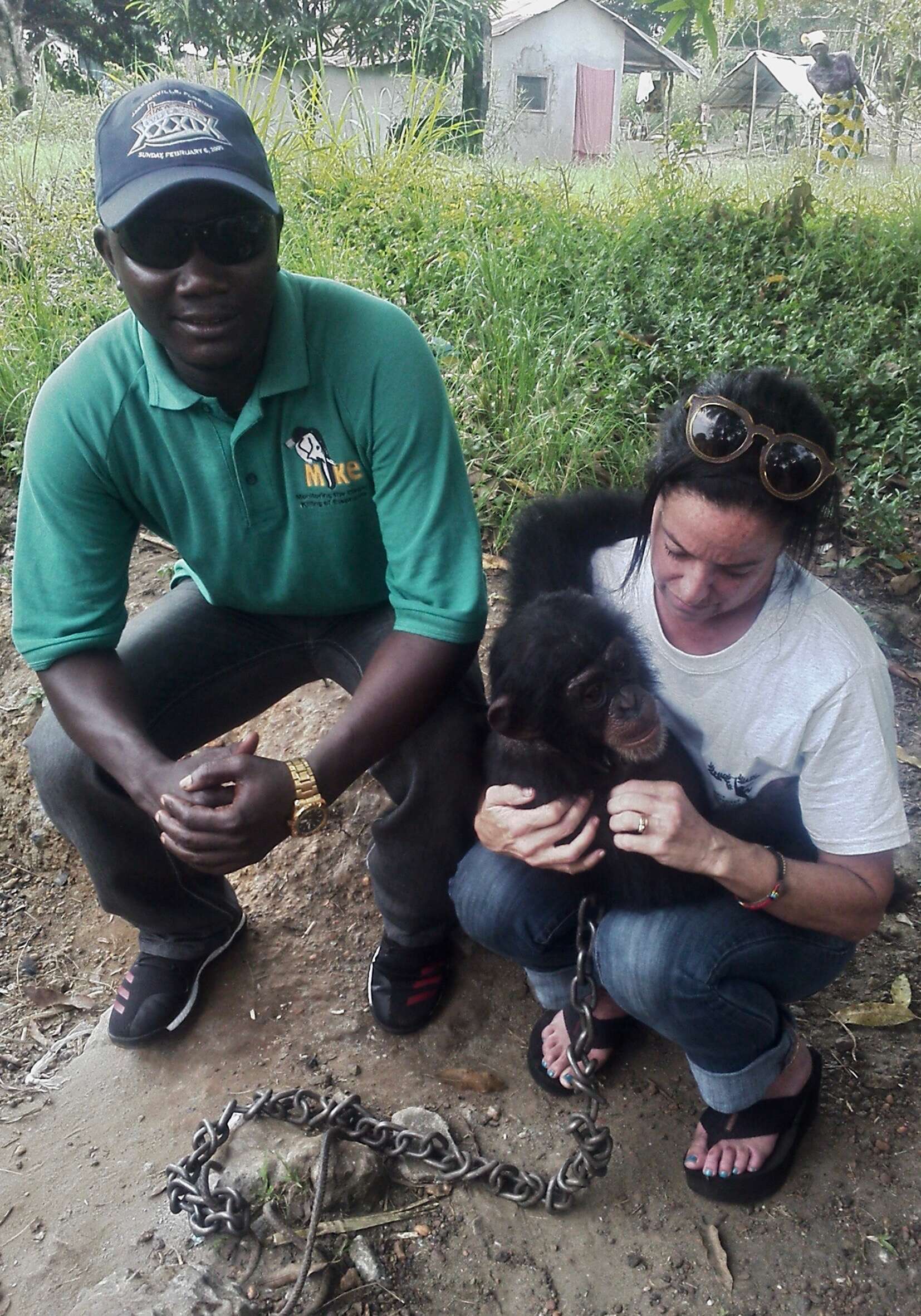 Now Mira is getting used to life at the sanctuary, learning to swing and play — and soon she'll be meeting the other residents at the sanctuary.
"We're so excited and happy for Mira," Jenny said.
Mira seems to be excited and happy, too.